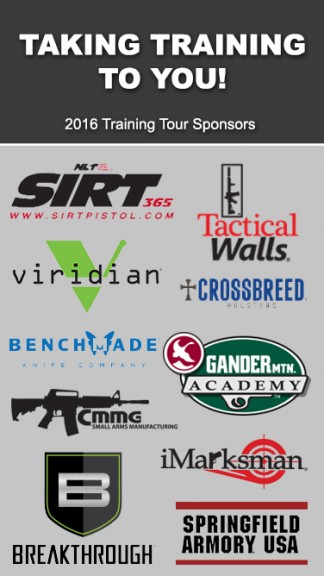 Announcing the 2016 PDN Training Tour Sponsors!

Each year, the PDN Training Tour is supported by a number of companies that offer valuable products or services to our students interested in various aspects of self-defense, safety and security. Each one is approved by me personally and must meet standards of quality and professionalism that go above and beyond our standards for normal advertisers. Over the next several weeks, keep an eye out for feature videos highlighting just why each company is involved with our PDN Training Tour. A couple of weeks ago, I put a riddle up in my social media to give people a chance to win a free course on the tour by guessing the 2016 sponsor list correctly. No one got it right… so, here is original riddle with the solution embedded:

This year, on the side of the Training Tour Truck, we will have 8 Multi-Year Sponsors and 2 new ones [Tactical Walls & NLT SIRT]. 1 of the new ones has been involved as a host of courses for several years. There is only 1 sponsor [Crossbreed Holsters] that has been with us every year of the "PDN Training Tour". 2 Sponsors have returned to the tour after not being with us for a year or two [Gander Mountain Academy & iMarksman] and 6 of the sponsors were Tour Sponsors last year [CMMG, Springfield Armory, Breakthrough, Viridian, Benchmade and Crossbreed].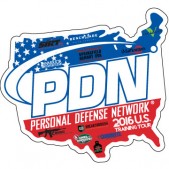 Much thanks to all of our 2016 Sponsors… it is going to be a great year. We're still finalizing the list of Contributing Instructors and Class Dates, but you can see dozens of offerings already listed on the Training Calendar.

We'll be announcing our complete list of contributing instructors soon and revealing the 2016 Tour Truck next week.

-RJP