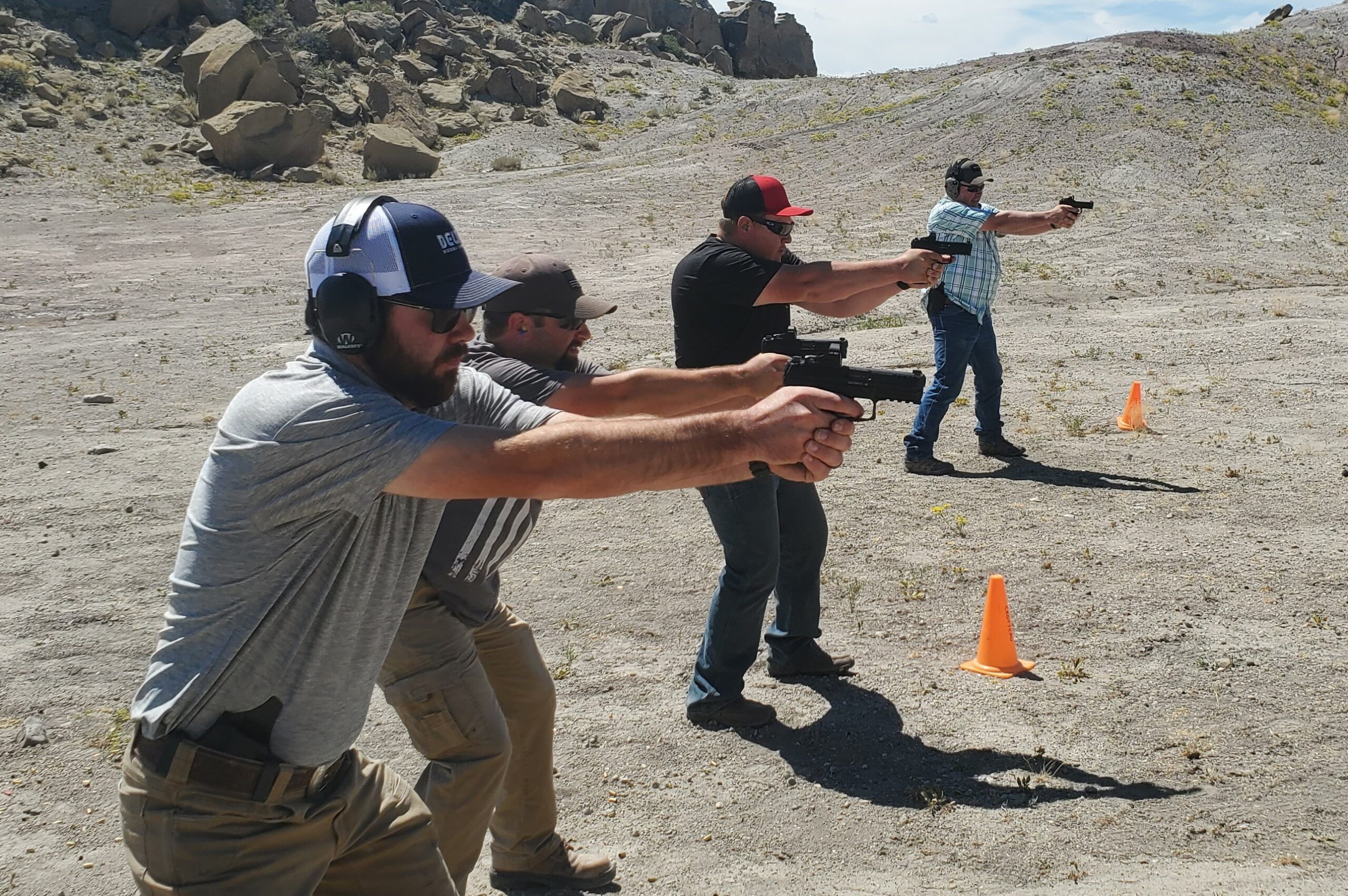 Photo: author
---
How many times have you seen ads from firearms companies that claim you will shoot better if you just buy their gear? This is a common frustration for newer shooters who may not know any better, and especially for me as an instructor, who kept seeing my students show up with crazy expensive gear but lacking the knowhow to get the full benefit from it. Or worse, I knew how much money they'd spent on it and knew it was the wrong gear for their application. Marketing experts in the firearms industry have gotten very good at this type of psychology, and the problem is unfortunately exacerbated by gun counter help. Gone are the days of the salty old Marine running the small gun shop, the guy who knew what questions to ask and had an intimate knowledge of the products he sold. He has been replaced by the young minimum-wage mall ninja whose frame of reference comes largely from Call of Duty. Manufacturers haven't helped this situation with the incentives they offer for pushing their products over others.
ALL-PURPOSE RIFLE CLASS
When I started WyoTac a decade ago, this was the frustration for me—trying to get students but always being pushed aside for the new, sexy gun. It all came to a head for me about five years ago. I was developing a new carbine class with a 1-6 LPVO. I had been experimenting with LPVOs for a while and found that combining one with a high-quality rifle made those AR-15s some of the most versatile weapons ever made by man. With that, the All-Purpose Rifle class was born. People wanted the cool toys, so we would provide them as the carrot. Come for the gear, keep coming back for the education. The model was stolen from the high-end car world, where people buying super cars are flown out to racetracks and taught to drive their new luxury sports cars as part of the purchase price.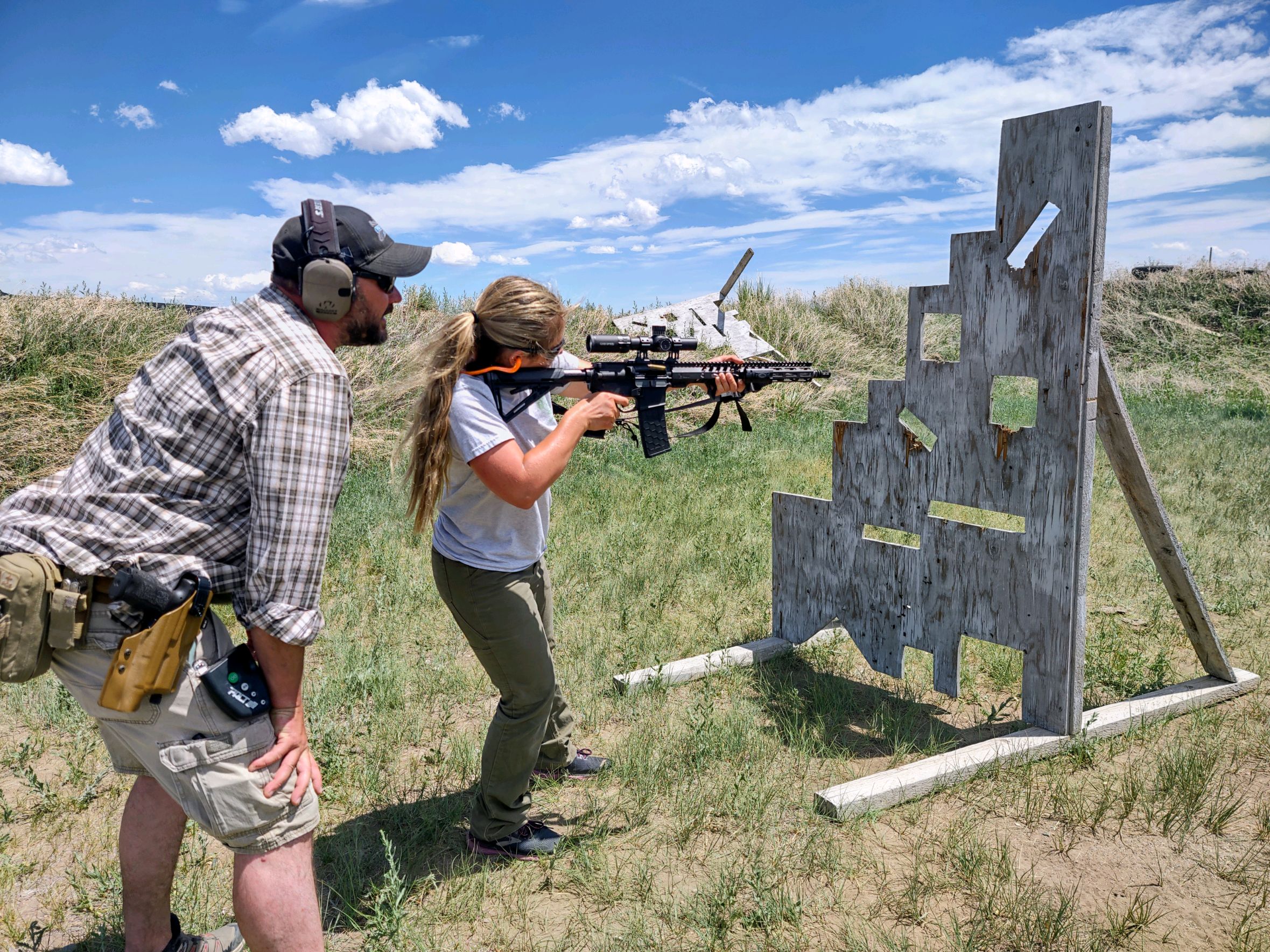 First iteration of All-Purpose Rifle class included Shaw AR-15, Lucid Optics L7 1-6, and VTAC two-point sling. Photo: Brandy Crotteau
---
In our original class, we paired a Shaw AR-15 with a Lucid Optics L7 1-6 and finished with a VTAC two-point sling. When students showed up for class, they got their rifle and ammo. We would then spend two days on the range showcasing the capabilities of the weapon system and reinforcing the fundamentals of the shooter from six to 600 yards. This model proved to be extremely effective, as evidenced by the rapid growth of the class and high percentage of return students. To this day, it's one of our more popular courses, and we have since added a build component. This allows our students to become intimately familiar with their custom AR build. They then spend either one or two days on the range training on their own gun and becoming more proficient, highlighting the features and benefits of their package and how to utilize the functionality to its fullest extent.
WIN, WIN, WIN
This model has been a win, win, win. For the student, they go home with the gear they have trained on and come to trust. They also know how to use it most effectively and are familiar enough with it that they can make repairs themselves for the most common failure points. (Think springs here.) For myself, by providing quality training, I have motivated students to come back and learn more, and I know they are returning with vetted gear. It is also a huge win for the manufacturers we work with, as their products are being promoted in a training environment, where we have the ability to showcase the product features in an experiential method. One other aspect on the training side of this equation has been the gear-motivating people who maybe would not have taken a class step into one and see just how productive and how much fun it can be. There seems to be a bit of intimidation when it comes to taking a class, but with our model, we are getting students we probably wouldn't otherwise see. This is a huge component, as we see training as the foundation of responsible gun ownership.
PISTOL OPTICS CLASS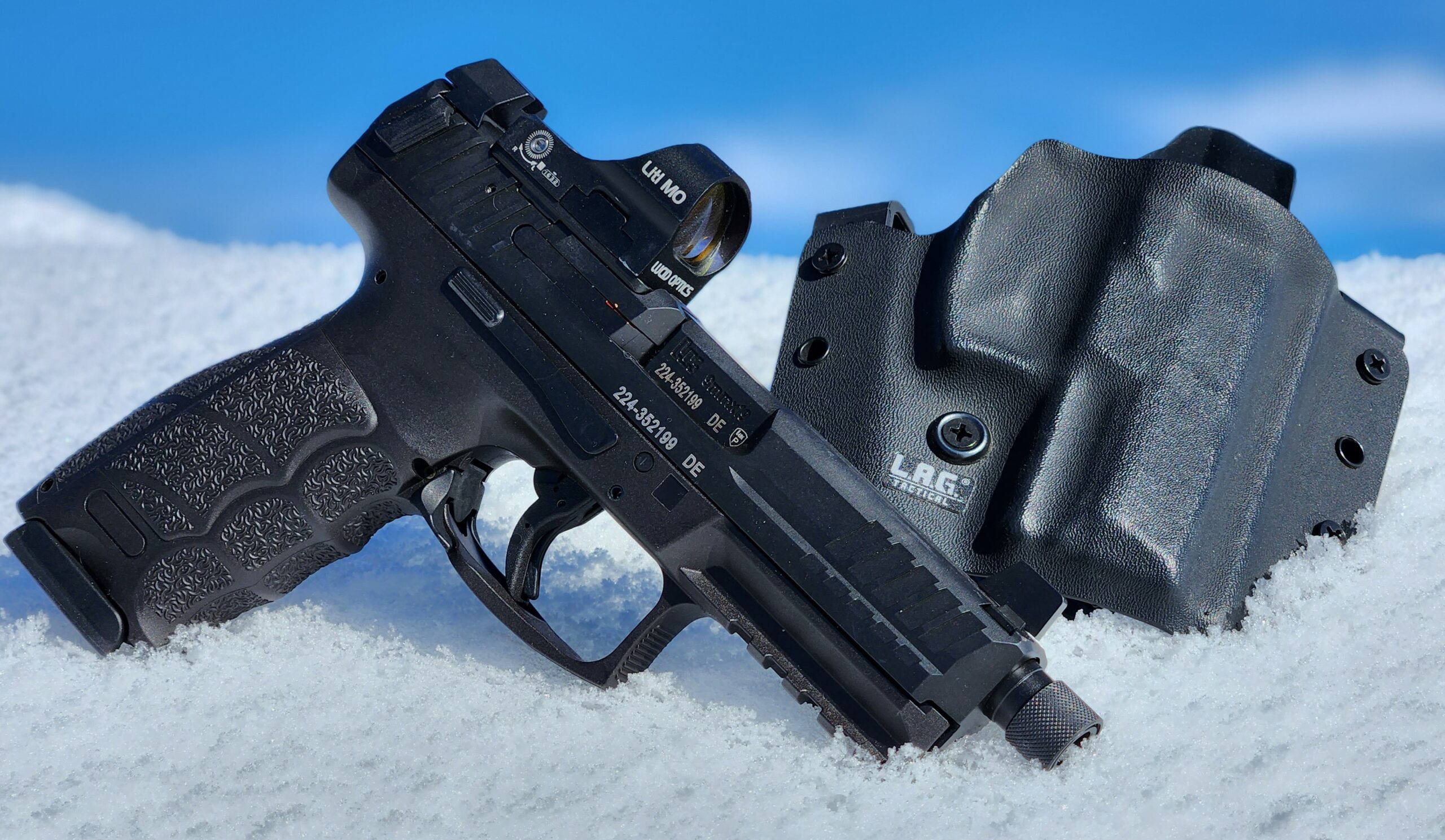 After rifle course's success, Pistol Optics course was added, with pistol, RDS, and holster. Photo: author
---
Since the inception of the All-Purpose Rifle course, we have moved into the handgun world, pairing a quality firearm and Red Dot Sight, and then adding a sturdy holster. Like All-Purpose Rifle, Pistol Optics is another experiential class. This year we plan to expand this program to include the Avidity Arms PD-10 with an Intuitive Defensive Shooting class. We feel that a purpose-built firearm combined with the training that inspired it will be a home run. When I designed these courses, I purposely made them what I refer to as "top of the funnel" courses. They focus on reinforcing fundamentals, familiarization, and experiential learning with the equipment. This opens the door for students to return for more focused training. They also educate students to be savvier consumers. Now, when they go to the gun store, they have a much better idea of the accessories or upgrades they need to better accomplish their particular mission. From the instructor side, the best part is that when students come back, I know we will spend the day training, not fixing guns.
MANUFACTURERS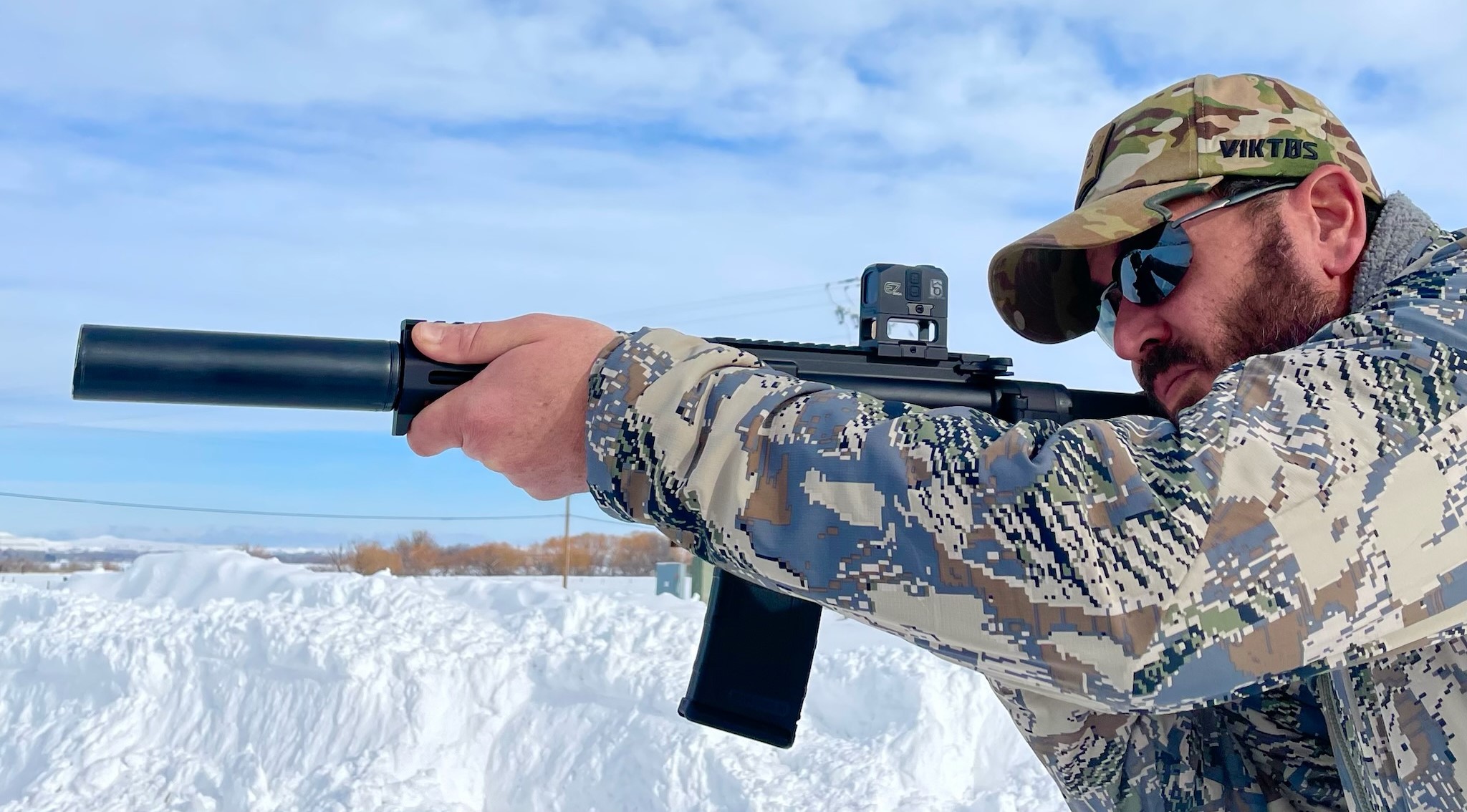 Program continues to evolve as new classes are added and new gear offered. Photo: Brandy Crotteau
---
Throughout the program, we have been fortunate enough to have great support from the manufacturers we work with. They have bent over backwards to help us get the gear at a price that allows us to offer the packages for significantly less than retail if you were to purchase everything separately for yourself. It has also allowed us to offer some customizations that aren't always available on the commercial market. With the volume of students we have generated, we have been able to move enough product for our vendors that in some cases we have become the top buyer for certain items. This has allowed us to tap into larger marketing structures and expand the program even further, not to mention lowering the cost to the students. For a program that was conceived out of desperation, I have managed to build a cult-like following. Because of the popularity, nearly all my courses at least have the option of a firearm included. For 2023, I will be working toward offering a Precision Long Range Package. This will include a magazine-fed chassis rifle, most likely in 6.5 Creedmoor, with a solid optic and bipod, and training to go with it.
ADVANTAGES FOR STUDENTS
While the program has huge advantages for the instructors and manufacturers, the student is the one who really wins in the end. It is an enormous advantage to be able to train realistically with the gear you intend to use. When it is bundled into a package such as this, students get good quality gear and training. Better yet for the student, this isn't vetted by a gun writer who may or may not be an expert in the craft. Students are being taught by a professional instructor who has carefully chosen the equipment and has the integrity to stand in front of the student and justify why.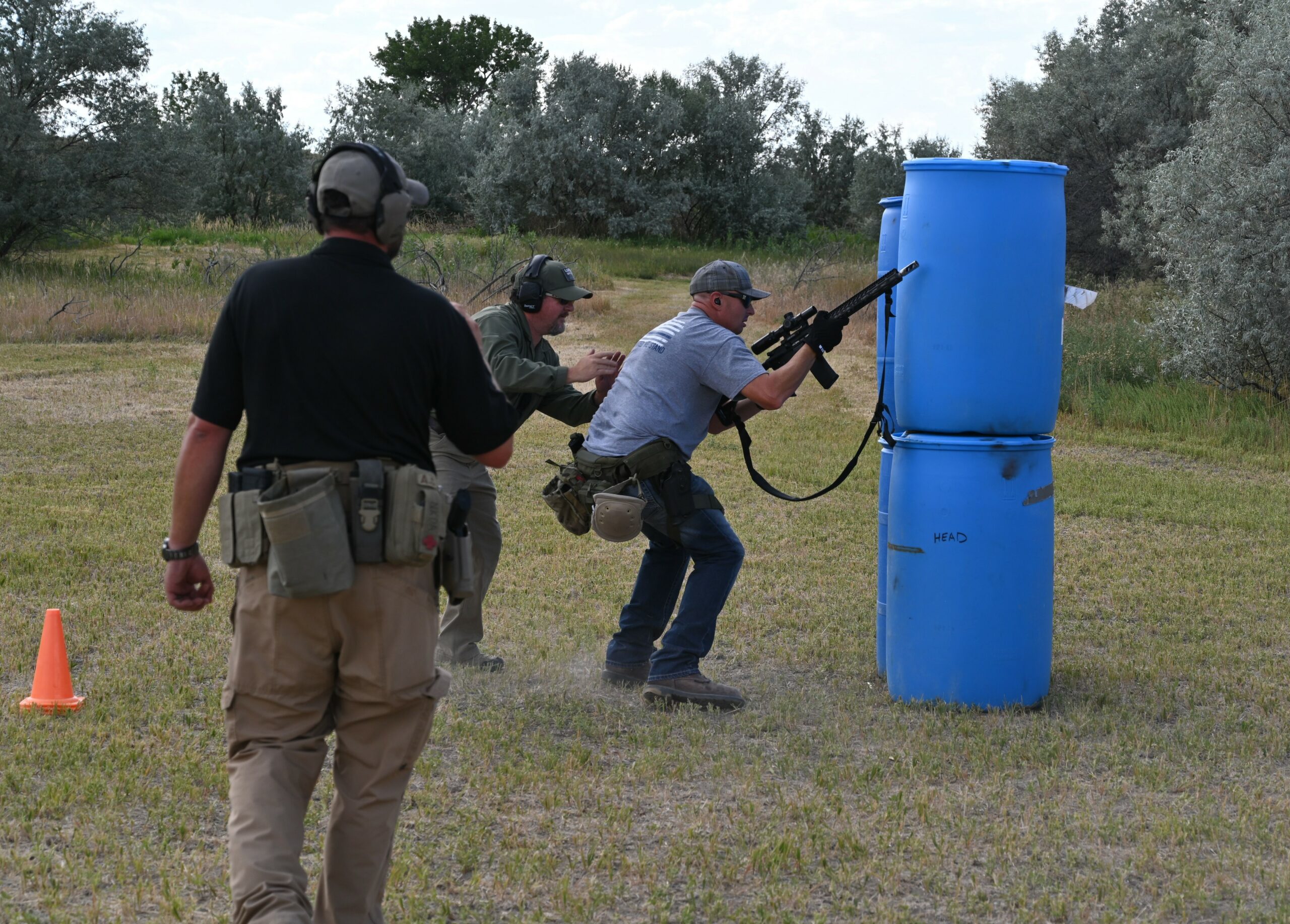 With high-quality gear, students in All-Purpose Rifle class spend class time learning and shooting, not repairing sub-par gear. Photo: Brandy Crotteau
---
That said, as the program has evolved, it hasn't always been the same gear or the same training. One of the best things about this program is its modularity. There are so many variations to building a package like this that it is very easy to keep it new for returning students. Every year since inception, we have strived to come up with a new package that we haven't offered yet. With nearly limitless options for gear and training, we don't expect to run out of ideas anytime soon. In the past few years, we have seen an explosion of new gun owners, most of whom had no previous interest in firearms. As responsible members of the gun culture, we have an obligation to teach and guide these new gun owners. This program in particular educates them in more than just safety and mechanics. It also outfits them with quality equipment that will last a lifetime and not let them down. Over the last decade or so, the firearms industry has gotten really good at convincing people that if you buy their stuff, you'll shoot better. Thanks to our program, we have finally been able to prove them right. As we expand moving forward, we are seeing interest from many more manufacturers, and as a result we will be able to stay on the cutting edge of great gear matched with great education.