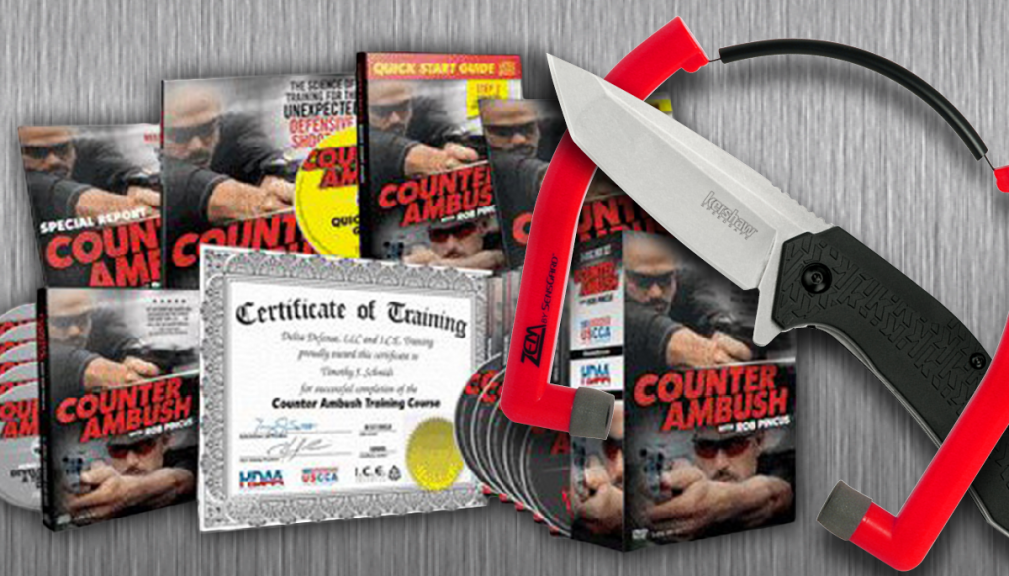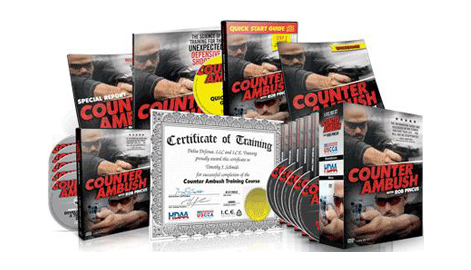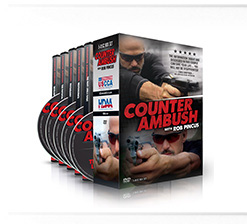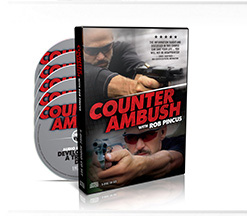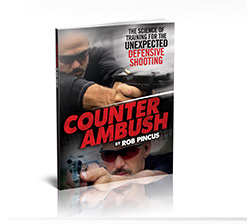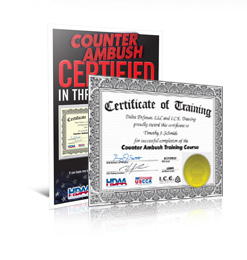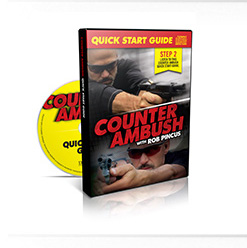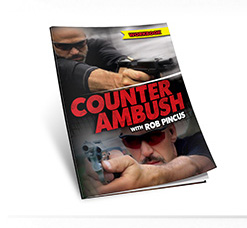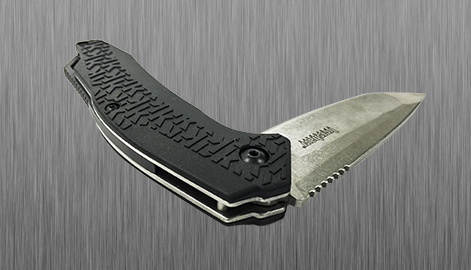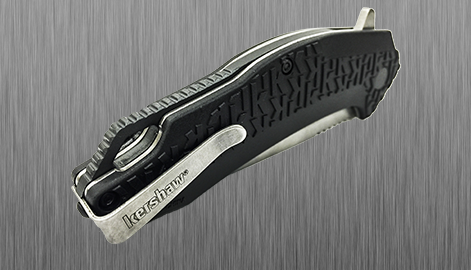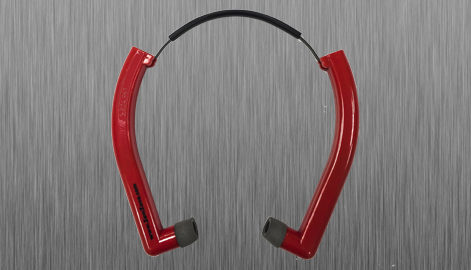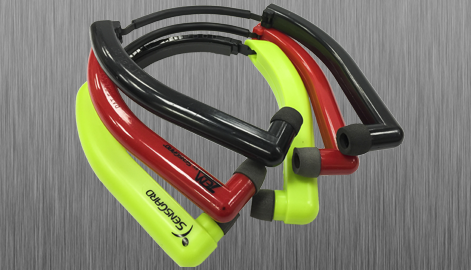 Bundle
Counter Ambush Home Training Course + FREE Kershaw Folding Knife & Hearing Protection
$199.99
K5033Q
Description
Bundle: Counter Ambush Home Training Course + FREE Kershaw Folding Knife & Hearing Protection
Counter Ambush Home Training Course
This course is about HOW and WHY you should train for personal defense, especially for the unexpected defensive shooting. The CAT Program is not a replacement for in-person instruction or live fire training, it is a supplement that is meant to educate people interested in personal defense in the most efficient ways to approach the problem.
The CAT Home Study Course is the most comprehensive training option for how to survive a deadly surprise attack. The fact is, very few deadly encounters are ever seen coming. In fact, most attacks are actually more like an ambush, a complete surprise attack delivered with little to no warning. The home study course will fully answer the following questions and much more in these self defense DVDs…
How will your body react when startled or attacked?
What are your body's natural defenses and how can you fully take advantage of them?
What defensive shooting techniques work best under stress?
How can you use the power of Recognition to respond more efficiently?
How can you set yourself up to survive an unexpected attack?
The Counter Ambush Home Study Course will answer all these questions and more as you learn about the Neuroscience, Physics and Physiology of training for personal defense.
Complete the Course on YOUR Time!
This training course not only includes the 5-Disc DVD box set, but it also includes a 5-Disc Audio CD set, the NEW Counter Ambush book, a Counter Ambush workbook (This will help you prepare for the test), the quick start CD with instructions from Rob Pincus and Tim Schmidt, 2 special reports from Rob Pincus, and the Counter Ambush Certification Letter.
After completing the  training course you'll have the opportunity to earn a certificate of completion in Counter Ambush training concepts. A testing URL will be included in your training course. Simply visit the URL after you complete the training course and answer 50 multiple-choice questions
.
You must answer 45 of the 50 questions correctly (90%) to pass the test and receive the Counter Ambush Certification Letter. If you fail to pass with a 90% or better you can take the test again. However, the questions change each time you take the test and it's very important you study the training course and workbook.
Kershaw Folding Knife ($40 Value)
The Kershaw Freefall Plain Edge Knife is designed to offer you real world durability and strength in just about any situation or weather condition. This stainless steel Kershaw Knife is the perfect choice due to its solid contoured grip K-Texture handle with a built in lanyard hole; an essential addition to your defense training!
Speed Safe assisted opening; Liner lock; Flipper and thumb stud; Reversible pocket clip, deep-carry
Steel: 8Cr13MoV, stonewashed finish
Handle: Glass-filled nylon, K-Texture grip
Blade Length: 3 1/4 in. (8.3 cm)
Closed Length: 4 1/4 in. (10.8 cm)
Overall Length: 7 1/2 in. (19 cm)
Weight: 4.1 oz
Watch a preview of this product below:
*  NOTE: This product is available only to residents of the U.S.A. who are over the age of 18. By purchasing this item, buyer acknowledges and agrees that they are 18 years old, or older.
Sensgard Hearing Protection ($23 Value)
The SensGard ZEM is the ultimate in hearing protection. This amazing device allows the wearer to block damaging noise while still hearing useful sounds like speech and warning signals. Extremely lightweight, very durable and comfortable. Folds compactly to fit in your pocket.
Use around any loud noise to prevent hearing damage and reduce fatigue.
Hear conversation without the need to remove your hearing protection.
Easy on/off, drop around neck when not in use.
Lightweight and compact (folds to fit in a shirt pocket).
Adjustable headband, one size fits all.
Hygienic, low profile and durable.
Watch a preview of this product below: