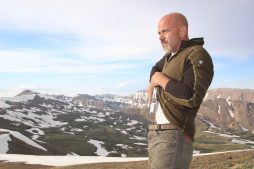 Carrying any firearm entails risk. Critical thinking is the best way to mitigate those risks. Yet, many people let their emotions sway their thoughts when it comes to safe appendix carry options. In fact, some people let their emotions push them to believe that there is no safe way from them to carry a gun in this position and even extend their opinion to others. There are far too many professional shooting instructors, holster companies and serious students of defensive shooting advocating, training and practicing safe appendix carry to make the emotional position tenable. So how do are so many people performing safe appendix carry methods despite the initial concerns that many people have? Take a look at these videos.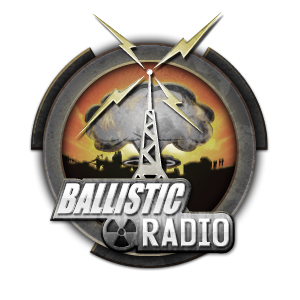 First, we're going to address the emotional concerns. Actually, I'm going to let my buddy John Johnston, host of Ballistic Radio address them very directly. John is a leader in the latest generation of Firearms Media and a bit of training junky. for the last handful of years, he has spent huge amounts of time with some of the most established instructors in the field of defensive shooting and tactics. In this video, he uses a training gun with simulated ammunition to try to settle this issue once and for all. He actually demonstrates what happens how hard it is to shoot yourself while drawing or holstering in the appendix carry position. He does this demo, of course, with full expectation that it will get the attention of those who are obsessed with the idea that this position is recklessly dangerous and possibly get them to reconsider. He goes to great lengths to point out the potential mistakes and unlikely they are with anything approaching a safe appendix carry holster and technique.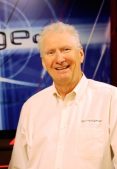 Next, take a look at this video that I did several years ago with Tom Gresham for his Guns & Gear show. Tom is one of the most established voices in our community and we've worked together on many projects over many years. He would be unlikely to present information in any of his productions that was commonly thought of as dangerous by the training community. After we discuss some aspects of Crossbreed's appendix holster (… it is a show about gear, after all!), the clip cuts to me actually teaching the proper method for safe appendix carry presentation and holstering that tens of thousands of people utilize to avoid hurting themselves while carrying their defensive gun in this incredibly convenient position.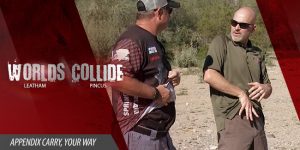 Finally, take a look at this video that Rob Leatham and I recorded earlier this year. One of the frequent comments on social media whenever Appendix Carry comes up is the myth that only skinny people can use this method. Well, you night have noticed in the first video that John Johnston isn't a tiny human… well, neither is "The Great One". Take a look at this video from the Springfield Armory/PDN World's Collide Series to hear why and how one of the most accomplished professional shooters of all time chooses AIWB.

"Safe Appendix Carry" is clearly an option.Only you can decide if this method is a good choice for you, but you should be sure to approach the question with logic and rational thinking, with a clear understanding of the concepts and techniques involved. It should be clear to anyone willing to look at the issue with an open mind that, while appendix carry may not be for you, anyone who dismisses it outright as unreasonably dangerous needs to have the value of their opinion on these matters approached with a great deal of skepticism. In some cases, of course, it is simply that they are unfamiliar with the facts, especially if they look at defensive shooting from a military or uniformed law enforcement perspective. In other cases, they may be letting their emotions get the better of them and failing to see the options for safe appendix carry.

-RJP

PS- IF you are looking for more information on the topic, we produced an entire DVD covering Appendix Carry a few years ago!