Exciting news for PDN members: Lt. Col. Dave Grossman, an internationally recognized scholar, author, soldier and speaker who is one of the world's foremost experts in the field of human aggression and the roots of violence and violent crime, is PDN's newest contributor. Lt. Col. Grossman's first video for PDN, "Restoring Responsibility: Understanding the Bulletproof Mind Concepts" will be debuting on the site soon. Stay tuned!
Lt. Col. Grossman is an Airborne Ranger infantry officer and prior-service sergeant and paratrooper with over 23 years experience in leading U.S. soldiers worldwide. He retired from the Army in February 1998 and has devoted himself to teaching, writing, speaking, and research.
He is also a former West Point psychology professor and Professor of Military Science who has combined his experiences to become the founder of a new field of scientific endeavor that has been termed "killology." In this new field, Lt. Col. Grossman has made revolutionary new contributions to our understanding of killing in war, the psychological costs of war, the root causes of the current "virus" of violent crime that is raging around the world, and the process of healing the victims of violence, in war and peace. He is the author of On Killing, which was nominated for a Pulitzer Prize and is required reading for military units and federal agencies including the FBI Academy and numerous other academies and colleges, as is his most recent book, On Combat.
Today Lt. Col. Grossman is the director of the Killology Research Group, a co-director of Sheepdog Seminars Group International, and a director of Warrior Science Group.
Sheepdog Seminars Group
Sheepdog Seminars rally together American sheepdogs – military, law enforcement, and legally armed private citizens. PDN Contributor Ken Murray is also a co-director of Sheepdog Seminars, which has just announced The Restoring Responsibility Tour, the first joint presentation of Lt. Col. Grossman's legendary Bullet Proof Mind full-day seminar and Rob Pincus' full-day Counter Ambush seminar.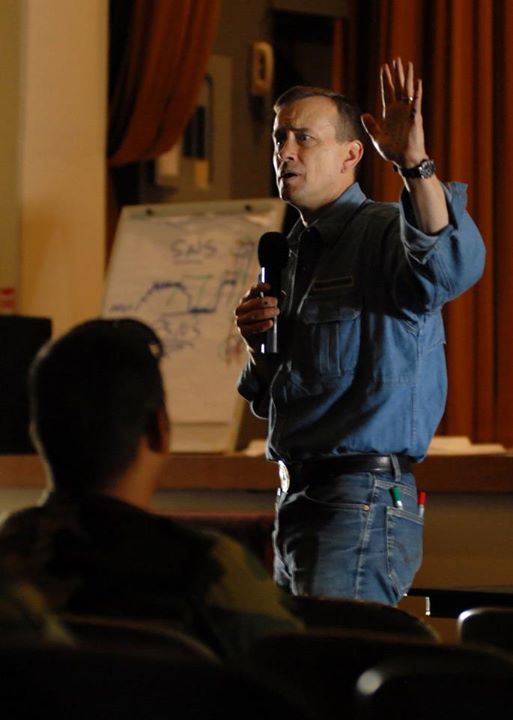 Some attendees arrive at the seminar not sure if they're a sheep or a sheepdog, but in Lt. Col. Grossman's words, "They walk out of the room as a sheepdog. We inform them, we motivate them, we inspire them. And now we've got the follow-up lessons where they can walk out of there being mentally prepared with the Bullet Proof Mind – what I do for all the federal agencies, all branches of the service, all of our SpecOps, and all of our Tier 1 guys – we're now providing to the American citizen.
"We're American sheepdogs, armed citizens ready to stand up for our nation mentally, physically, spiritually prepared for the moment of truth."
More from Sheepdog Seminars about these groundbreaking events now offered to private citizens:
The Restoring Responsibility Tour
In these times of increasing violence, where predators can strike anywhere, at any time, it seems like no one is safe. Violent individuals don't care whether you are in your home, your workplace, the movie theater, at your church or in the classroom. People are arming themselves at an unprecedented rate as they demand their politicians enforce their rights to lawful self-defense. Concealed carry laws exist in all but a single state in America, and firearms instructors have never been busier. But simply buying a gun and taking a basic class on how to use it are not enough. And there are certainly more options available during most dangerous encounters than shooting. In fact, recent news stories demonstrate what may happen if you find yourself in a questionable shooting and must face the legal system yourself.
Fortunately, choosing to lead the life of a sheepdog, a protector, also opens doors to higher levels of education and training. Jeff Cooper, one of the more prolific firearms instructors of our time, once said:
"You are no more an 'armed' citizen because you own a gun than you are a musician because you own a guitar."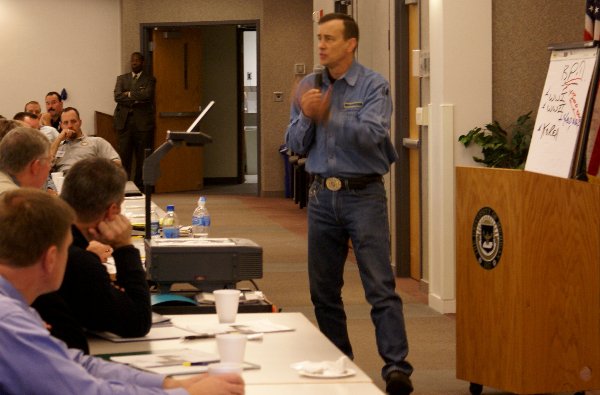 The Restoring Responsibility Tour and the Bullet Proof Mind® seminar were developed to help police and military personnel come to terms with the mental aspects of deadly encounters. Lt. Col. Dave Grossman, former West Point professor of psychology and author of the Pulitzer Prize-nominated book On Killing and its companion book On Combat, now brings this vital information to mainstream America. More and more, citizens of this nation have come to realize that when things go horribly wrong, the time it takes for the police to mobilize and respond is often too long. Lives are lost. Others are forever shattered.
Choosing to become your own first responder begins a journey that starts with changing your mindset. This is the purpose of The Restoring Responsibility Tour and the Bullet Proof Mind® seminar.
Day 1: Bullet Proof Mind
Here are just a few of the things you will learn from Lt. Col. Grossman during this full-day seminar:
• The truth about the explosion of violence in America. Think things are getting better? Think again.
• What it takes to be a warrior capable of stopping multiple attackers and mass-murdering lunatics.
• The hidden truth about lethal combat.
• How the body responds to a violent attack, and what you can do now to ensure your body responds the right way.
• How to prepare your spouse for an attack.
• The new killer of the 21st century, and why most people aren't willing to talk about it.
• Important drills that nobody practices that would save countless lives.
• Who is teaching our kids to kill? Find out now so you can put a stop to it!
Day 2: Counter Ambush Course
Rob Pincus' Counter Ambush Course is a thorough exploration of both why and how you should structure your personal defense training to deal with a worst-case scenario ambush situation. Counter Ambush is thoroughly supported by over 20 years of research and training for all levels of personal defense: military, law enforcement, security, or the responsible individual. The course includes:
• Understanding the Need for Counter Ambush Training
• Neuroscience of Counter Ambush Training
• Physiology of Counter Ambush Training
• Physics of Intuitive Defensive Shooting
• Developing Your Counter Ambush Training Program
The first two-day event featuring Bullet Proof Mind and Counter Ambush will take place on November 16 and 17, 2013, in Orlando, Florida. More details are available on the Sheepdog Seminars Group website, or watch the video announcement of the tour.
Please join us in welcoming Lt. Col. Dave Grossman to PDN – look for his insightful contributions here soon.
One

Response to "Lt. Col. Dave Grossman Joins PDN"