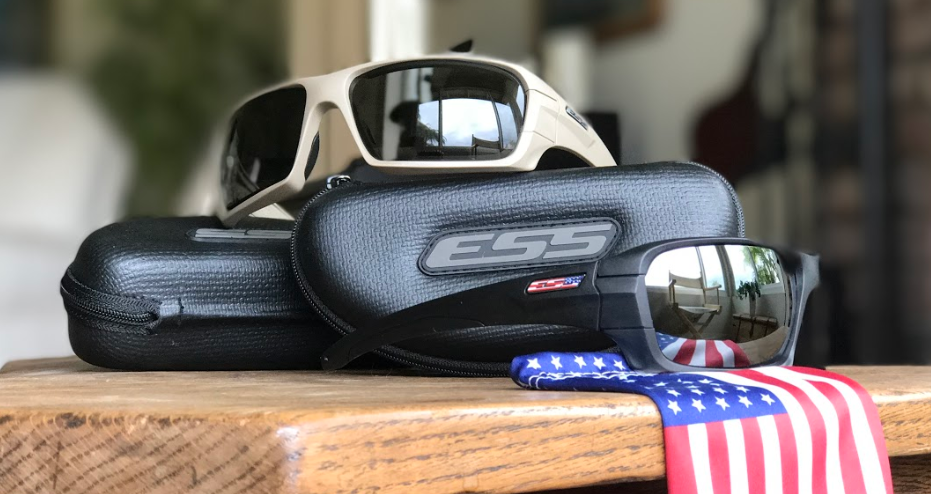 Photo: ESS
---
I was introduced to ESS products in 2015 at the NYTOA (New York Tactical Officers Association) show held at the Turning Stone in Oneida, New York. I was shown a pair of their eye-pro glasses that had been tested with a direct shotgun blast of #4 shot at 10 meters. I was amazed that the glasses did their job and convinced me they were worth every cent to anyone who donned them.
In the 1990s, while I was in the Army, I was informed why I would get really bad headaches. It was called photophobia, and Uncle Sam told me I had it. To me, sunglasses are as important as an inhaler is to a person with asthma. Though my daughter forgets her inhaler quite often, I vary rarely misplace or forget my sunglasses. They are that important to my daily life.
At the NYTOA show, I was offered a pair of the ESS Crossbow Elite Anti-Fog Eyeshield sunglasses to test. Up until this point I had never bought an expensive pair of sunglasses or even safety glasses, not because I didn't think they were worth it, but because I always thought the cheap ones did the job just fine. I was intrigued to find out that the ESS optical clarity surpasses ANSI Z87.1 standards for optics. They are milspec and U.S. Army Universal Prescription Lens Carrier (UPLC) compatible. I guess we shouldn't expect anything less from a company that is a subsidiary of Oakley. This made me wonder if I had been hurting my eyes for years by buying cheap sunglasses. "You get what you pay for" was starting to ring true for me.
CONFIGURABLE FRAMES AND LENSES
I have heard a lot of good things about ESS over the years and liked the concept of using my sunglasses on the range. Being able to swap the lenses out for clear or amber ones was appealing too – it's possible due to their Cross-Series components, which allow you to interchange lenses between some frames, making for great portability. This is ideal for those who like a combination of different frames and lenses for different activities. Be it on the range with clear lenses and ultra-thin temple arms so as not to interfere with your hearing protection, to a bit more solid temple arms paired with rubber inserts to minimize slippage and coupled with polarized gray lenses to block the sun while mowing the yard — ESS engineers seem to have thought of everything.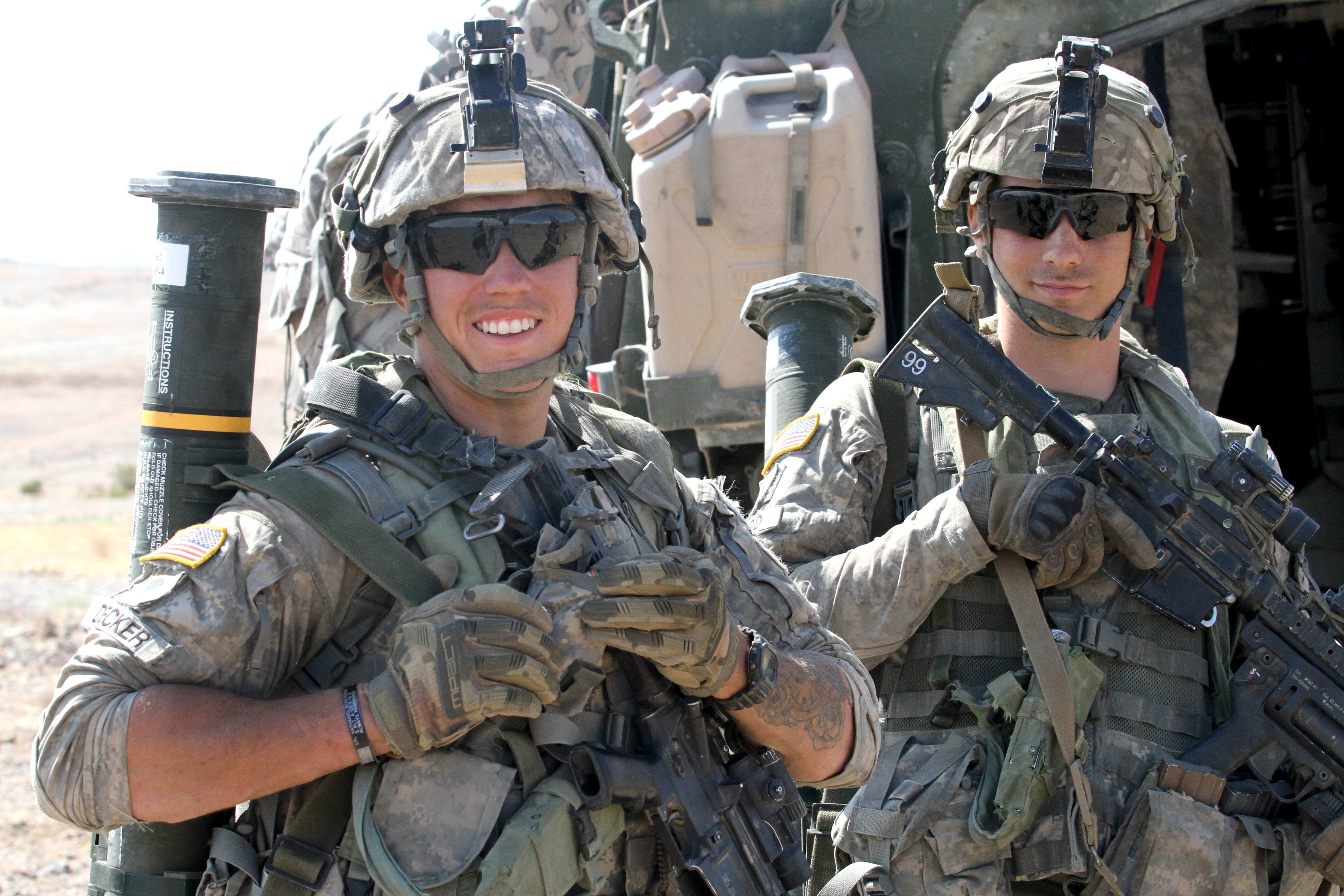 ESS Crossbow glasses on duty at Fort Irwin, California. Photo: ESS
---
The Crossbow also has a cool gasket insert that is approved by the U.S. Navy for all rotary wing operations. It is reminiscent of the goggles I wore in Egypt during Brightstar 94. The Crossbow with gasket installed and donned by a soldier looks much better than the goggles I wore driving a Deuce-and-a-Half with windows down through the desert in 1993, and I am sure they perform better as well.
To make their product even more compatible with the needs and desires of their customers, ESS offers four to eight configurable options within the 13 designs of sunglasses and seven designs of goggles they make.
MODERN AND TRADITIONAL STYLES
If you are not a fan of the wrap-around, minimal-frame-in-the-way style sunglasses, ESS makes traditional style eye protection in the Crowbar, Rollbar, CDI, 5B, and Credence models. They still have a slight wraparound feature to them, and they can protect your eyes from side projectiles such as a spent casing. I personally am a huge fan of the large-lensed, minimal-frame, wraparound style eye pro. Some frames on other companies' glasses are so large that they can cause a blind spot, at least in my experience.
I used to put my sunglasses on the top of my head when I didn't need them. Many sunglasses met their fate with me smacking my head on things. Now I flip my sunglasses to the back of my head when they're not in use protecting my eyes from the sun or flying brass on the range, or when doing projects around the homestead.
They are a great shield against honeybee stingers and chicken beaks! Over the years I've found myself having to buy a new pair of sunglasses a few times a year due to scratched lenses or bows breaking. ESS's anti-scratch coating was one thing I was looking forward to testing.
Being a law enforcement officer, firearms instructor for New York and Utah, an NRA and USCCA Training Counselor, an instructor in many disciplines, as well as a hunter and competitive shooter, I am constantly shooting. So I can state from experience that superb eye protection is a must! And it's especially so for me, with how sensitive my eyes are to light and pepper spray.
FOUR-YEAR TEST
For the past four years, I have been wearing an all-black pair of ESS Crossbow Elite Anti-Fog Eyeshield sunglasses. At the most recent NRA Annual Meetings and Exhibits, I picked up a pair of ESS Crossblade sunglasses with tan frames. I love that the lenses are interchangeable between these two different frames. I have put them both through the wringer and they've held up very well. I have slammed and banged my head and face many times, for many reasons, and the lenses and frames took the beating. I did get some very faint scratches on the lenses, but they are not noticeable and don't affect my vision at all. Plus, with the ESS Lens Contingency Program, I can always swap them out for 50% off a new pair, something I may never need to do considering how well these have held up, but it's good to know the program exists if I ever do need to take advantage of it.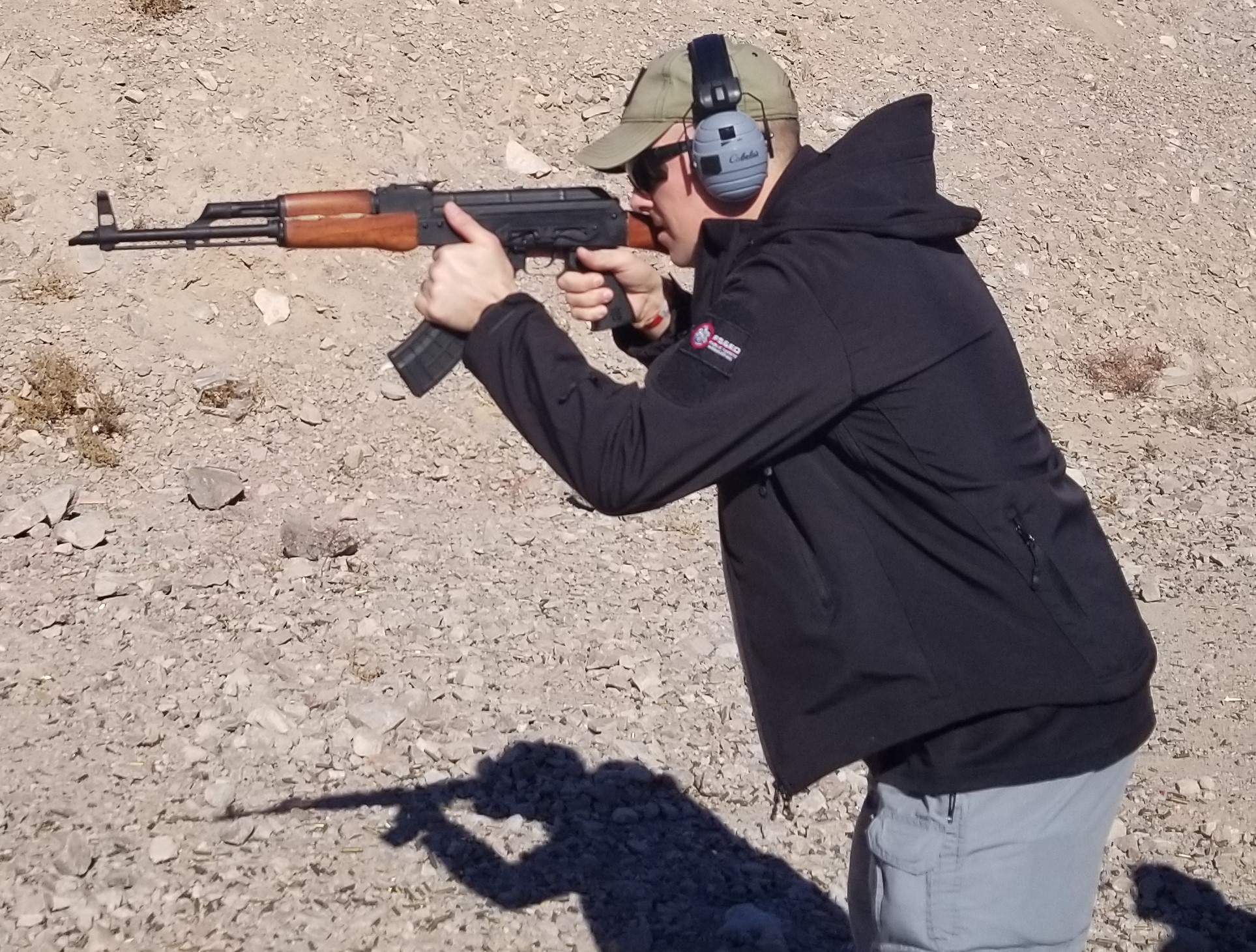 Author wears ESS Crossbows on the range when shooting or instructing. Photo: courtesy author
---
The anti-fog coating works great! Not once have the lenses fogged up on me. The anti-fog coating resists conventional cleaning methods, but when cleaned with the included Grime Reaper Microfiber Lens Cloth, it's a snap to do at the range.
In conclusion, I can't live without my multi-purpose ESS eye pro! They are rugged, comfortable, stylish, and have my highest recommendation.