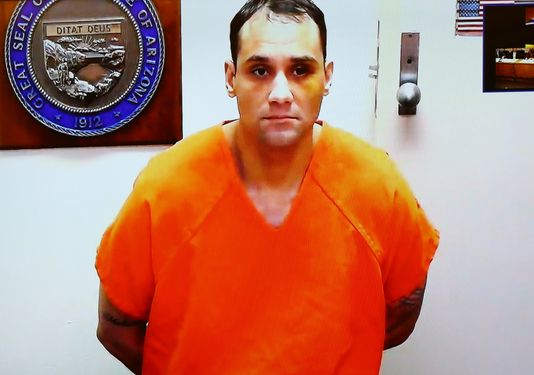 Photo: Rick Wiley/Arizona Daily Star
---
The offender referenced in today's case from Arizona is indisputably a career violent offender: a serial rapist and multiple murderer of children. His case, and the facts arising from his prosecution, highlight some of the features of Violent Criminal Actors that those interested in protection of self and others must understand and plan for in order to increase our safety.
Read the full story here.
First and foremost: early onset of deviant behavior. Note well that even the initial coverage of this offender had little difficulty identifying a history of violent sexual exploitation of others dating back to age 11. Only a much more in-depth examination of his early years will reveal whether that gruesome offense was his first, or merely the first reported against him. Though still a young man, it must be remembered that over 2/3 of his life has been spent as a violent offender.
Further: implacability. Once involved in the criminal justice system, one would think he would toe the line and comply with conditions of supervision, if for no reason other than to cover his tracks as he continued to offend. Instead, he persisted in refusing to register as a sex offender despite repeated serious sanctions. This fact is telling in that it demonstrates a fundamental rejection of the power of consequences to dissuade him from his chosen behavior. Moreover, it bespeaks the power of his internal rationalization of his conduct: He will not comply because he does not believe he has done anything wrong.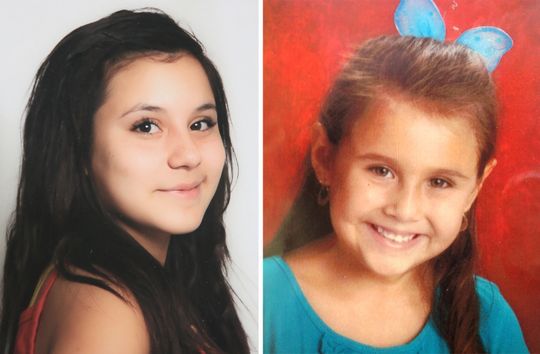 Photos: Tucson Police Department
---
Finally: the complete lack of remorse. This hallmark feature of violent offenders with psychopathic traits is clearly evident in the elaborate negotiations and machinations undertaken by this offender to improve his situation even while held in detention for crimes he has admitted. In addition, the secondary gain of frustrating the police and extracting even a few extra seconds of misery from the surviving family members is irresistible to this type of criminal. Put plainly, such offenders will do whatever gratifies their urges, and little will stop them with the exception of focused and physical defensive force.
Picture the level of commitment and dedication the pictured child rapist and murderer displayed in plying his "trade." Compare it to your level of commitment and dedication to preserving your own life and the lives of those you love. Are you ready? Today may very well be the day…
As ever, thank you for reading!
#thinkhardtrainhard #bedangerous #integratedproblemsolving