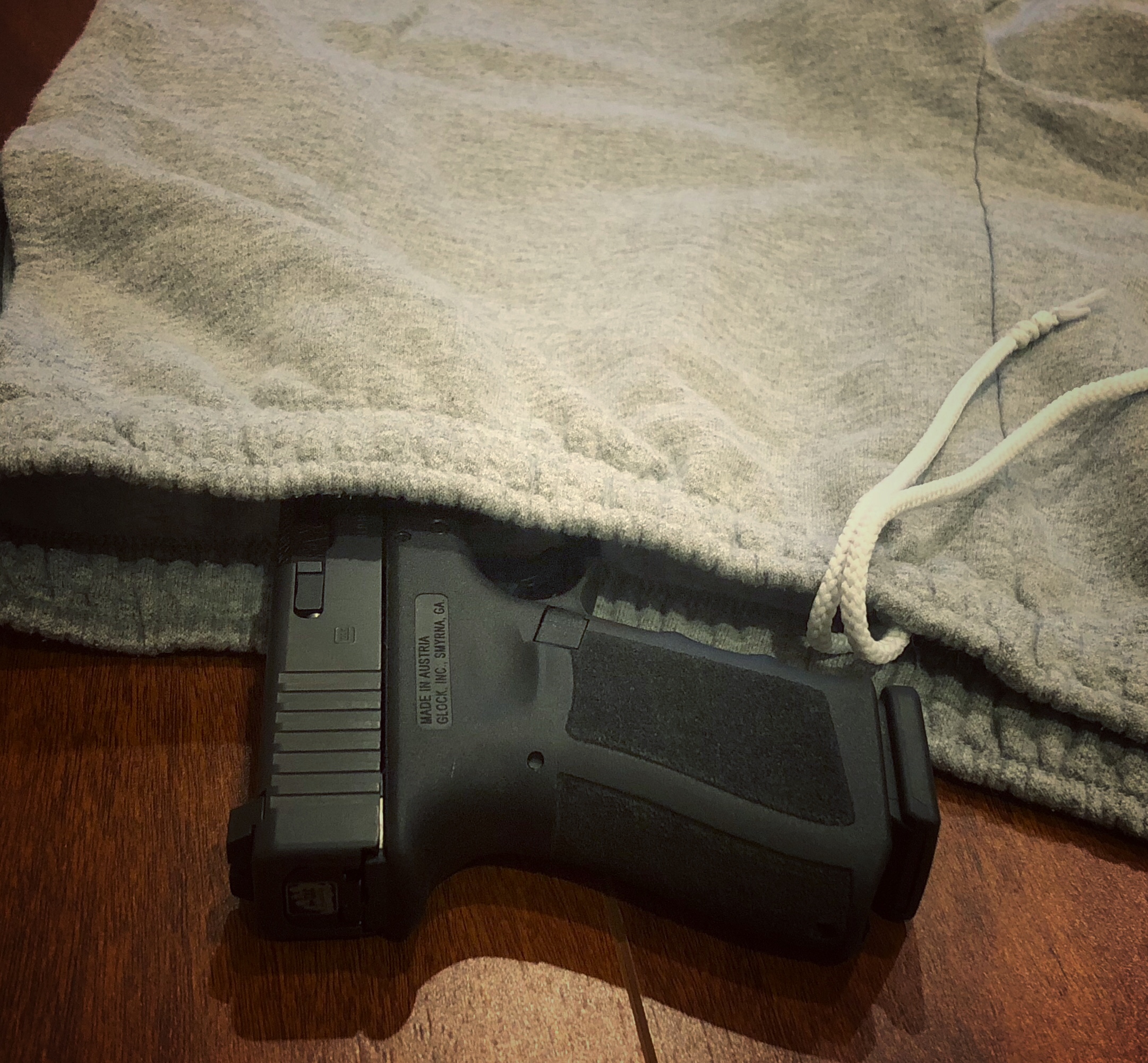 Once again an armed citizen that should've had a class on common sense failed in public.
A man's gun was fired as a result of not having a proper holster, along with a poor choice for pants. The fact that this happened in public leads to headlines that embarrasses us all. Most of us take concealed carry very seriously. Some simply do not. Stuffing a loaded weapon into the waistband of sweatpants is just not smart. The story as reported so far is that the gun was tucked into a sweatpant waistband and came loose when the man bent over. He reacted and reached to grab the gun and in doing so the gun discharged, shooting him in the groin. He is said to be recovering from the injury.



Take a look at this video to begin to understand the importance of proper holster choice:
Rob Pincus designed this secure option that many men and women use with athletic or causal clothing.

And one last tip from PDN: APPROPRIATE OPEN CARRY

Let us know what you think in the comments section below or on our Facebook page today – let's talk about it!