[Editor's Note: This is the second in a short series of Blog Articles we are presenting in the hopes that all of our PDN visitors Subscribers and Premium Members have not only a "happy" holiday season, but also a very Safe & Secure one! -RJP]

Holiday Safety and Security: 3 tips to help keep your family safe.



The Holiday Season is a time for family, relaxation, tradition and considering the many things we are thankful for. Unfortunately, for some of the more unsavory characters in society, the holidays are a time to take advantage of those who let their guard down. The good news is that we don't need to change what we do on a regular basis to keep our loved ones safe. We simply need to do more of the same things more of the time. Here are three Holiday Safety and Security suggestions that you can use to make sure your home and your loved ones are safe and secure this holiday season.

Holiday Safety and Security Tip 1: Keep a Low Profile

The Holidays tend to be a time of extravagance and joy for many families. There is nothing wrong with taking things to the limit if that is your style. When it comes to safety and security, however, taking things to the extreme in the eyes of others can cause problems.

It doesn't matter what time of year it is, flashing a large roll of cash can be a bad idea. To keep your holiday exuberance out of view of those who might wish to take advantage, consider paying with your credit or debit card instead of cash. This reduces the amount of cash that you have to carry with you and inadvertently display when making purchases. As a result, you are less likely to become a victim.

When parking your car it always makes sense to keep valuables out of sight. Keeping your Christmas purchases out of sight can be a good stop gap measure to avoid holiday crime as well. When out shopping, keep your bags out of sight by putting them in the trunk or using the privacy cover in the back of your SUV. A criminal is much more likely to attempt to enter your vehicle if they can see what they stand to gain.

The same idea applies at home. Leaving your purse or wallet on the counter next to the window isn't the best idea in any season. Holiday gifts can act as the same motivation. After your gifts are opened, keeping them in sight in a central location may be all the encouragement that the Grinch needs to spoil your holiday season. Put the gifts away instead of on display.

The packaging from you holiday gifts can be a serious tell to the new value in your home especially when it is put out to the curb for disposal. Consider breaking down boxes from valuable Christmas gifts so that they fit into your trash bin. Better yet, take those boxes to a recycling center. This advice applies year round as well. When you pick up that new TV to watch the big game, eliminate the waste packaging in a manner that doesn't negatively impact your families safety and security.

Keeping a low profile during the holidays doesn't require special consideration. Instead it simply requires more attention to the same safety and security tips that you should follow all year to stay off the radar of those who would like to take advantage of you and yours.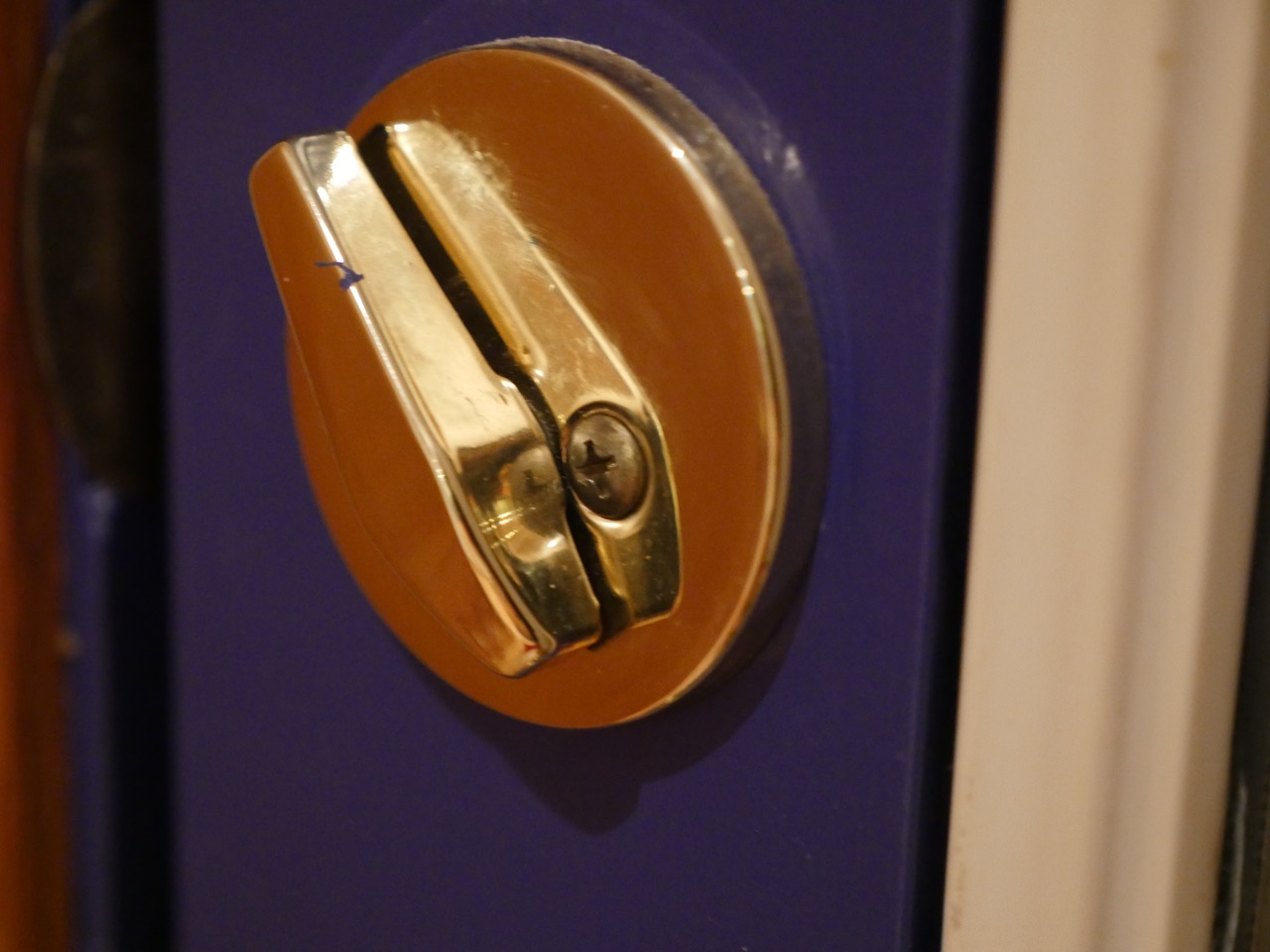 Holiday Safety and Security Tip 2: Lock-up



One of the keys to safety is using layers of security to hinder the efforts of those that seek to exploit you. Locking doors is a basic measure that can go a long ways towards discouraging the casual thief. It doesn't matter if you are at home or away, keep your doors locked.

When it comes to your home, it makes sense to lock up when you are away. Without supervision, unlocked doors allow anyone to have access to your castle and it's contents. Not good. Even worse is allowing easy access to your home when it is occupied. This presents the opportunity for access not only to your home but also to your loved ones which of course are of more value than all of your homes contents.

Making sure that the doors and windows of your home are secure at all times makes sense. During the holidays it makes even more sense. With more value in your home and a more casual, relaxed feeling, the holidays are a prime time to be targeted for property crime or worse.

Your vehicle is no different. Keep it locked. When you are out shopping you will protect your vehicle and it's contents. When you are home, keeping your vehicle locked makes access to your home more difficult. An unlocked car equals easy access at many homes. Your car may very well contain a garage door opener. Keeping the car locked makes accessing the garage more difficult. Make sure you keep the door from the garage to the house locked as well.

Holiday Safety and Security Tip 3: Maximize Your Avoidance Skills



The biggest key to avoiding crime any time of the year is your avoidance skills. During the holidays your avoidance skills need to be amplified. The good news is that in many ways, that happens automatically. The joy and cheer that you tend to feel around Christmas can go a long way towards avoiding trouble. When you are feeling good it is much easier to swallow your pride and walk away from a confrontation. At the same time, be aware that some aspects of the season can increase your stress level. Leave extra time to deal with traffic and find that parking space so that you don't allow frustrations to boil over.

Finally know that there are people that intentionally prey on your good spirits. Christmas is a time for scams. Take time to consider before you hand over cash to the woman that "ran out of gas" or before you answer that email from your credit card company asking for your username and your password. Dealing with these situations can be handled through legitimate channels. Donate to known charities and call customer service.

December is a time of the year that amplifies many of the wonderful aspects of your life. Family, celebration, spirit and traditions. There seems to be more of everything. That is what makes the holidays seem different from the rest of the year. More of everything can also mean more crime.

Your response to more of everything should be more of what you already do. The holidays don't require special safety and security considerations. Instead, the Christmas season requires you amplify the safety and security measures you incorporate in your everyday life.

Happy Holidays!