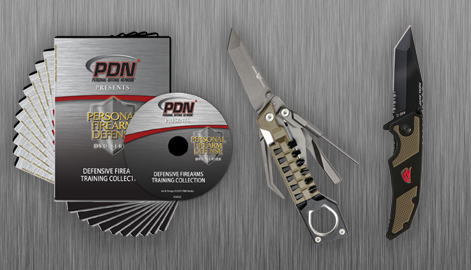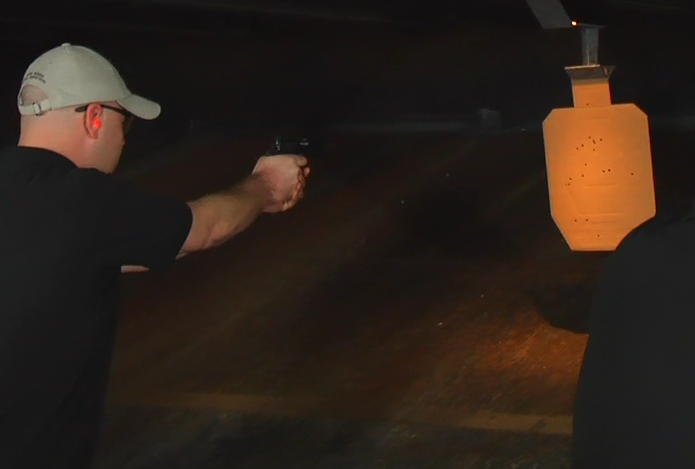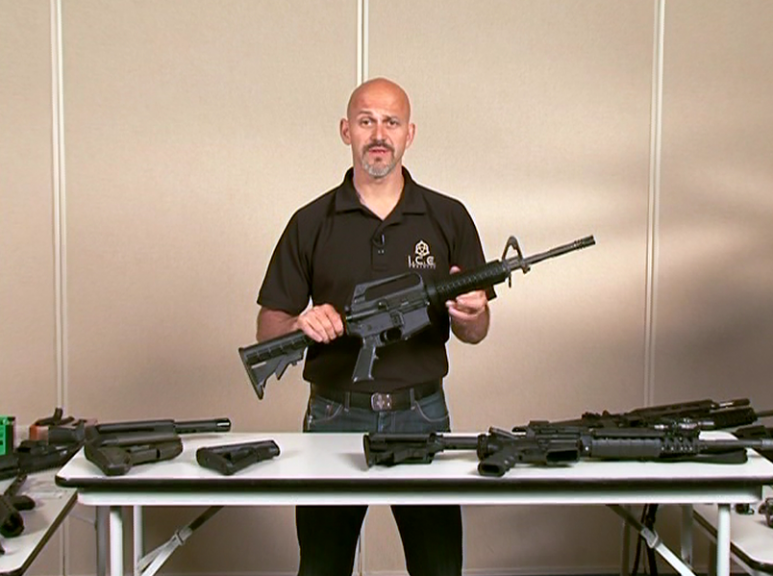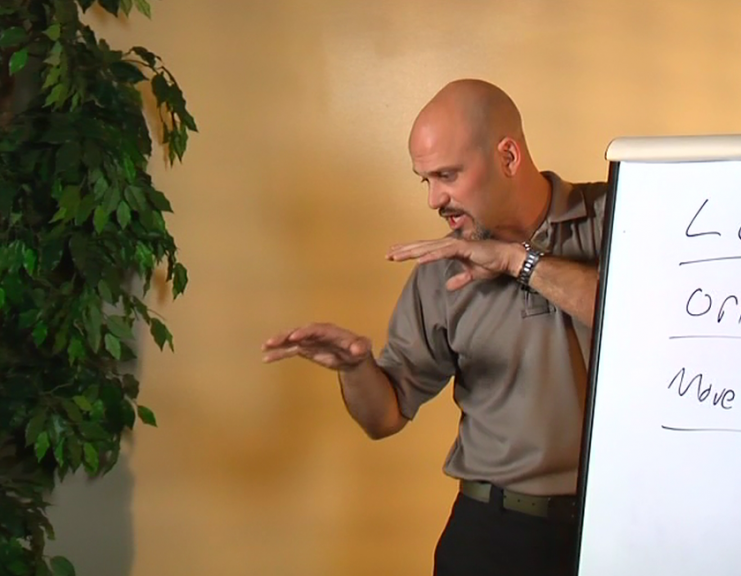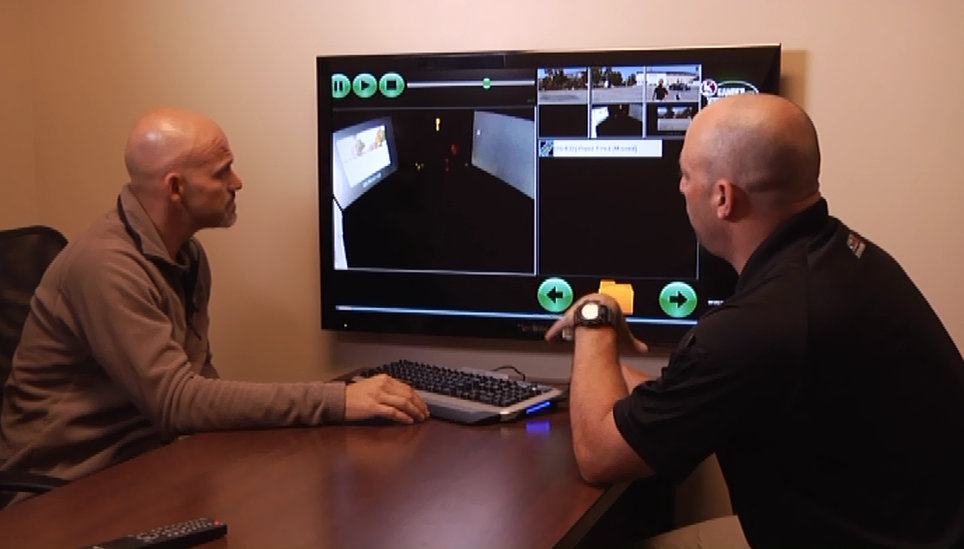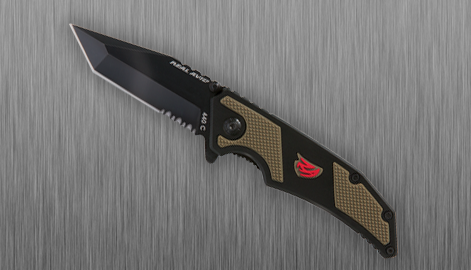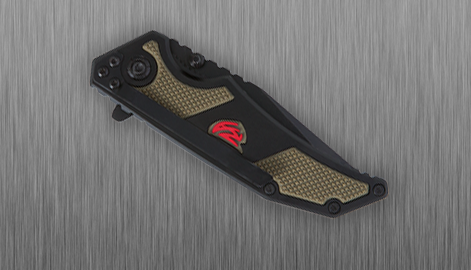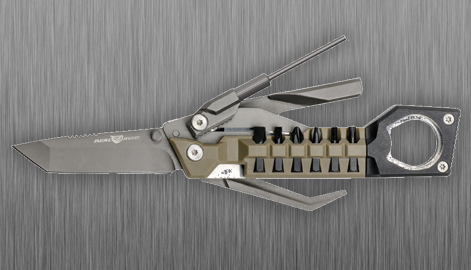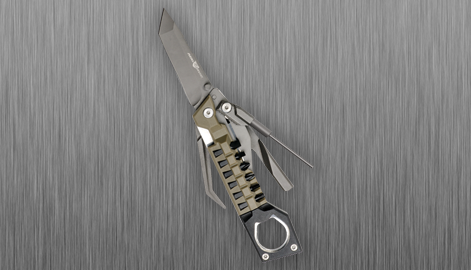 The Complete Defensive Firearms Training 11-DVD Set + FREE TAC Knife & Pistol Tool
You Save 30%
K5043Q
Description
Bundle: The Complete Defensive Firearms Training 11-DVD Set + FREE TAC Knife & Pistol Tool
The Complete Defensive Firearms Training 11-DVD Set
Protect yourself in the instance of a dynamic critical incident with several hours of personal defense, firearms training, and instructional videos. Rob Pincus, our military-trained and experienced personal defense expert, teaches you everything you need to know about preparing to fend off attackers. You'll learn about important topics such as vehicular defense, home defense firearms, hand-to-hand combat, scenario training and more. Over 13 hours (808 total minutes) of content, plus 2 FREE GIFTS!
Advanced Skill Development Drills – 61 minutes
Rob returns to the range with a new batch of "Advanced Skill Development" drills. Once you've mastered the fundamentals, it's time to spend effort and energy developing new skills that can help you become even better prepared to deal with plausible defensive shooting situations.
Combat Focus® Carbine – 66 minutes
Rob Pincus teaches you how to apply the principles and concepts of the Combat Focus® Shooting program to the use of a defensive carbine. He and his students go through the recommended techniques for shooting and running with a semi-automatic defensive long gun, as well as the methods and drills used to develop your skill. You'll learn tips for compressed ready, training drills, consistent shooting, reloading and transitions from your long gun to your sidearm.
Applications of Skills in Scenario Training – 60 minutes
Billy Heib, Director of Training for the Gander Mountain Academy, joins Rob Pincus to discuss how Gander's Scenario Training can be best integrated into your Skill Development Cycle to test the application of skills and gain a much better understanding of tactics than on a square range, alone.
Combat Focus® Shooting: Evolution – 142 minutes
Rob Pincus and several certified Combat Focus® Shooting instructors from around the world share an updated version of the original 2006 program, covering the fundamentals and drills that continue to make Combat Focus Shooting the most progressive defensive firearms program on the planet.
Accessorizing Your AR – 71 minutes
The AR-type carbine is the most popular home defense rifle in the United States and a mainstay of law enforcement and military units. There are more accessories and modifications available for this family of firearms than any other, so Rob Pincus highlights the important modifications and upgrades that you might consider for your personal AR-type carbine such as stocks, fore-ends, grips, optics, laser and slings, and discusses which modifications to avoid for a defensive firearm.
Body's Natural Reactions – 60 minutes
Rob Pincus shares your body's six most natural reactions to being scared, caught off guard or forced into a survival situation. These reactions dramatically affect what techniques you should practice and how you should train for defensive shooting.
Unorthodox Shooting Positions/Training in Context – 72 minutes
Rob Pincus teaches you how to present and shoot from the holster in a variety of plausible positions including seated in a chair or on the ground, lying on you back or stomach and kneeled down on your knees. Then he talks about what it means to train in "context" and why it is vital for developing skills that you can actually apply in a defensive situation. Without training in context, your range skills may not be used in an actual fight. Training in Context dramatically increases the likelihood that you will actually fight the way you trained.
Immediate Aftermath of a Shooting – 50 minutes
Rob Pincus discusses and demonstrates what you need to be thinking about after you have successfully defended yourself with a firearm, including dealing with wounded civilians and attackers in your environment, recognizing important medical issues and properly engaging with law enforcement.
Shooting in Defense of Others – 69 minutes
Often, people are compelled to act in defense of others with their concealed carry firearm without ever having trained for that moment or carefully considered the tactics and ramifications of their actions. Rob Pincus covers this important topic in great detail by discussing typical scenarios and specific training drills.
Vehicle Defense Considerations – 79 minutes
US Training Center Driving Instructor Buddy Basnett joins Rob Pincus to discuss fundamental considerations for setting up and controlling your vehicle for maximum efficiency should you need to drive yourself or your family out of a dynamic critical incident. He teaches you about controlling your vehicle during quick maneuvers, driving in reverse at high speed and other fundamental defensive driving considerations. Rob then heads to the ranges at the US Training Center to show you what actually happens when you try to shoot through vehicle windows or use your car as cover!
Krav Maga for Personal Defense – 78 minutes
Learn Krav Maga defense tactics against a variety of armed and unarmed attacks. Chapters also include Striking in Krav Maga, Ground Defense and Gun Disarms.
FREE TAC Knife ($30 Value)
The TAC-EDC is an every day carry knife with a rugged tactical design. The 440 stainless steel tanto blade with serrations and a durable black oxide coating holds its edge. The knife opens with the quick-flip opener or the ambidextrous thumb stud and the blade locks into position for safety. The design also features non-slip grip plates for added security during use. The TAC-EDC can be secured to a pocket or belt with the removable clip.
Watch a preview of this product here:
FREE Pistol Tool ($40 Value)
When it comes to mission-specific tools the new Pistol Tool is packed with functionality. Eighteen highly-capable titanium coated tools in a tactical, rugged frame work with ease and precision to keep handguns firing reliably and accurately. From tear-down and cleaning to maintenance and reassembly, The Pistol Tool is the partner to have in the field, at the range or your workbench.
* NOTE: This product is available only to residents of the U.S.A. who are over the age of 18. By purchasing this item, buyer acknowledges and agrees that they are 18 years old, or older.