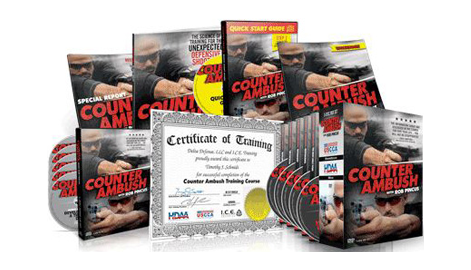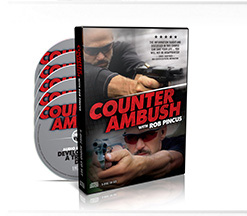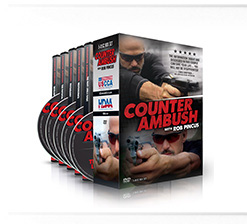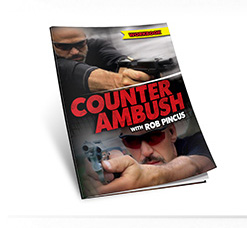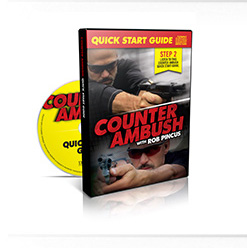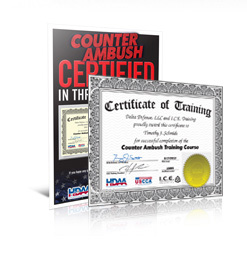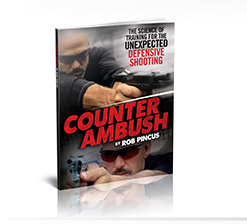 Counter Ambush Home Training Course DVD Bundle
This product is currently out of stock and unavailable.
K5001J
Description
Bundle: Counter Ambush Home Training Course
This course is about HOW and WHY you should train for personal defense, especially for the unexpected defensive shooting. The CAT Program is not a replacement for in-person instruction or live fire training, it is a supplement that is meant to educate people interested in personal defense in the most efficient ways to approach the problem.
The CAT Home Study Course is the most comprehensive training option for how to survive a deadly surprise attack. The fact is, very few deadly encounters are ever seen coming. In fact, most attacks are actually more like an ambush, a complete surprise attack delivered with little to no warning. The home study course will fully answer the following questions and much more in these self defense DVDs…
How will your body react when startled or attacked?
What are your body's natural defenses and how can you fully take advantage of them?
What defensive shooting techniques work best under stress?
How can you use the power of Recognition to respond more efficiently?
How can you set yourself up to survive an unexpected attack?
The Counter Ambush Home Study Course will answer all these questions and more as you learn about the Neuroscience, Physics and Physiology of training for personal defense.
Violent criminals don't want to give you any time to format your counter attack and they take full advantage of the element of surprise. Tip the odds back in your favor. Knowing the keys to developing a Counter Ambush Response through your training is the key to being able to protect yourself and your loved ones in a worst case scenario.
Complete the Course on YOUR Time!
Don't miss your chance to complete the Counter Ambush Home Study Course.
This training course not only includes the 5-Disc DVD box set, but it also includes a 5-Disc Audio CD set, the NEW Counter Ambush book, a Counter Ambush workbook (This will help you prepare for the test), the quick start CD with instructions from Rob Pincus and Tim Schmidt, 2 special reports from Rob Pincus, and the Counter Ambush Certification Letter.
After completing the  training course you'll have the opportunity to earn a certificate of completion in Counter Ambush training concepts. A testing URL will be included in your training course. Simply visit the URL after you complete the training course and answer 50 multiple-choice questions.
You must answer 45 of the 50 questions correctly (90%) to pass the test and receive the Counter Ambush Certification Letter. If you fail to pass with a 90% or better you can take the test again. However, the questions change each time you take the test and it's very important you study the training course and workbook.
Includes:
The Counter Ambush 5-Disc DVD Box Set
The Counter Ambush Training Book – "The Science For Training For The Unexpected"
The Counter Ambush 5-Disc Audio Set
The Counter Ambush Course Workbook
The Counter Ambush Course Quick Start Guide
 

| | |
| --- | --- |
| | The Counter Ambush Certification Test |