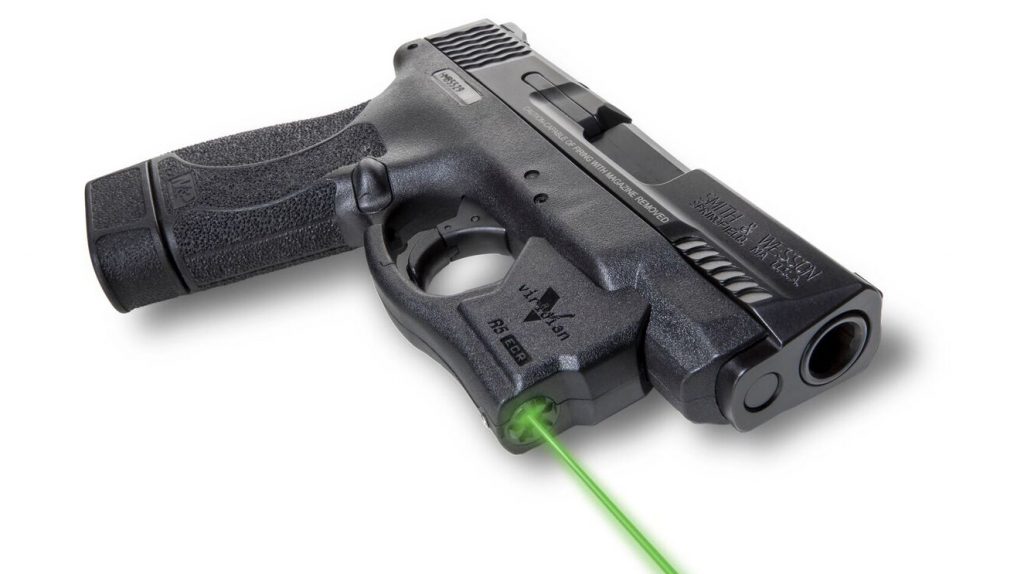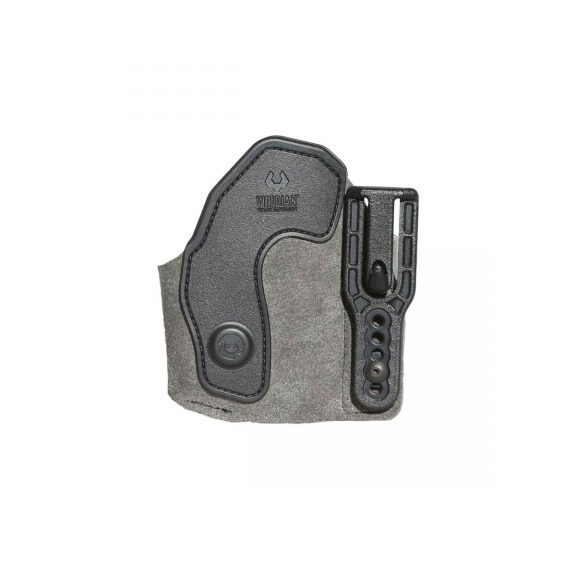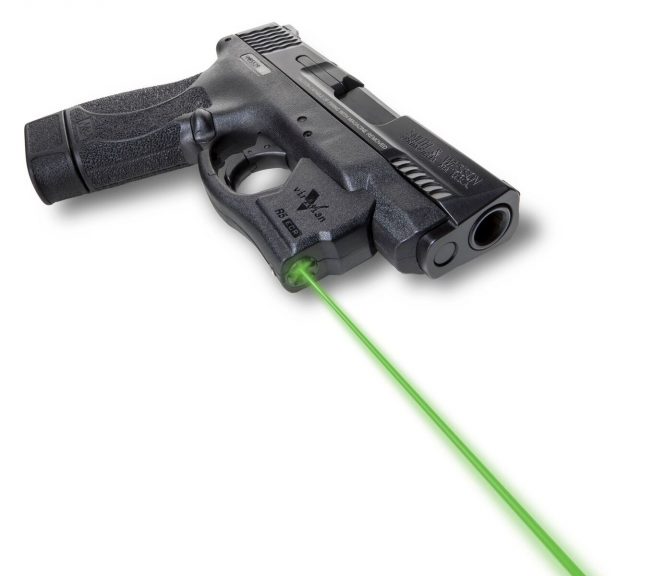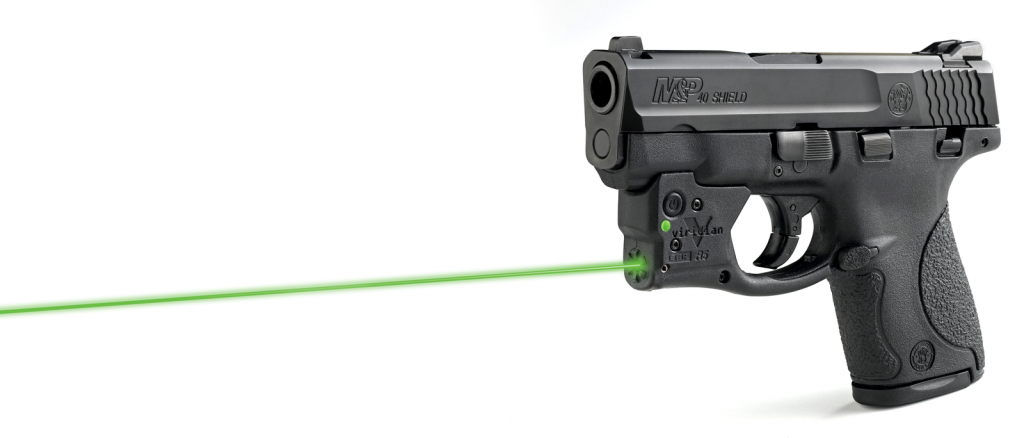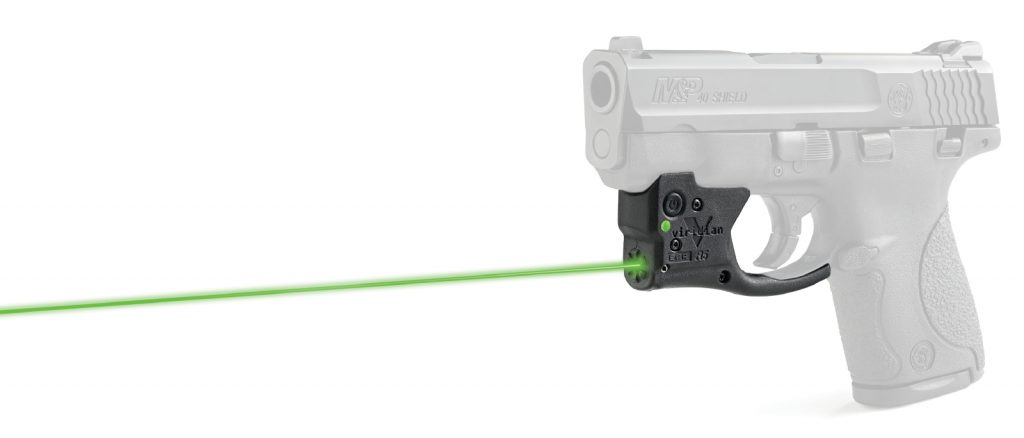 Reactor 5 Gen 2 Green laser sight for Smith & Wesson M&P Shield featuring ECR Includes Ambi IWB Holster
This product is currently out of stock and unavailable.
K5035J
Description
The Viridian REACTOR™ R5 Gen 2 green laser sighting system includes an ECR™ Instant-On™ ambidextrous IWB holster with automatic laser activation the moment you draw. No buttons, no squeezing, no doubt. When you draw, it's on.™ New technology triples the run time of the best green laser sight making it the best ever made.
Battery Life – Up to 3 hours on constant, 6 hours on pulse Dual color battery indicator
Laser Intensity – 5mW peak / 510-520nm Optimum wavelength
Activation – Automatic activation w/ INSTANT-ON and User-defined operating modes. Includes custom micro fiber Ambi IWB holster
Laser Range – Targeting up to 100 yards daylight, 2 miles at night