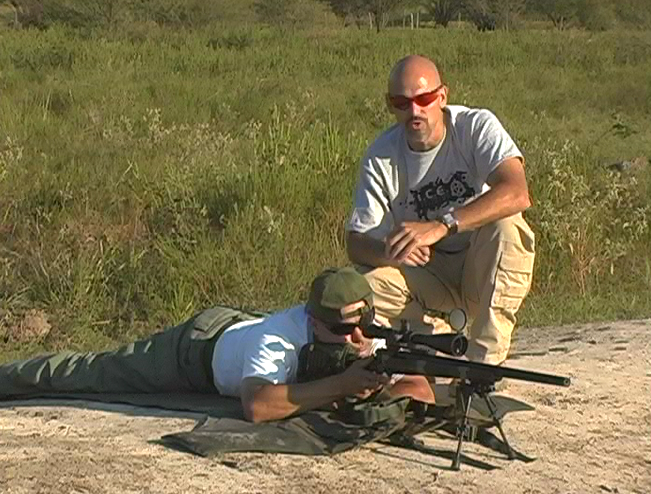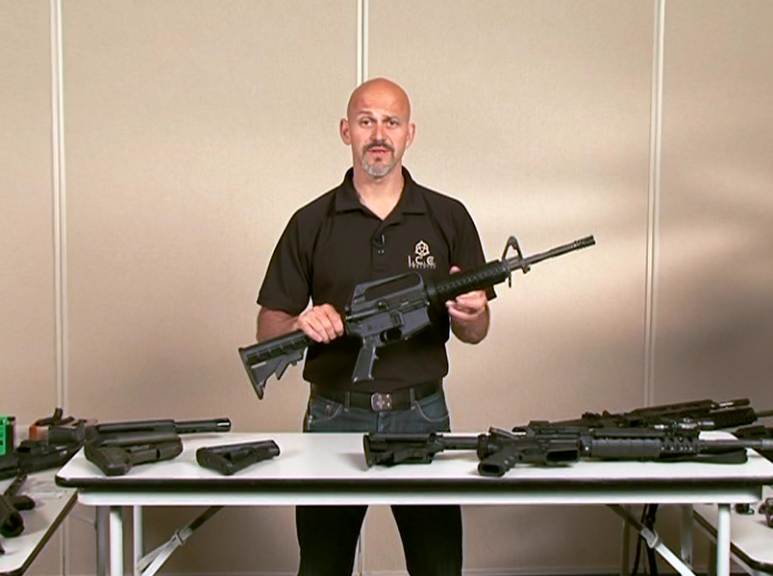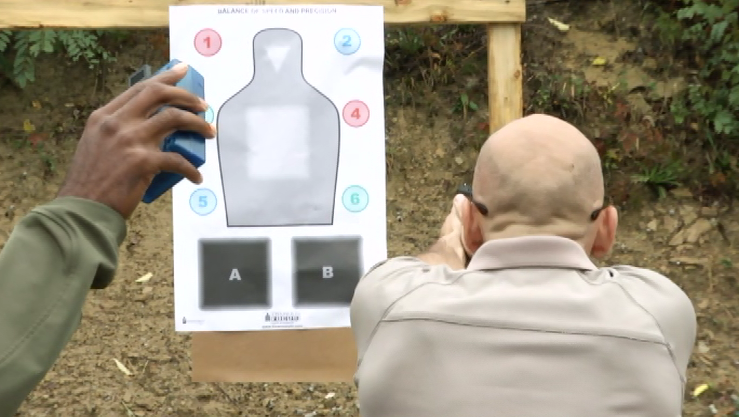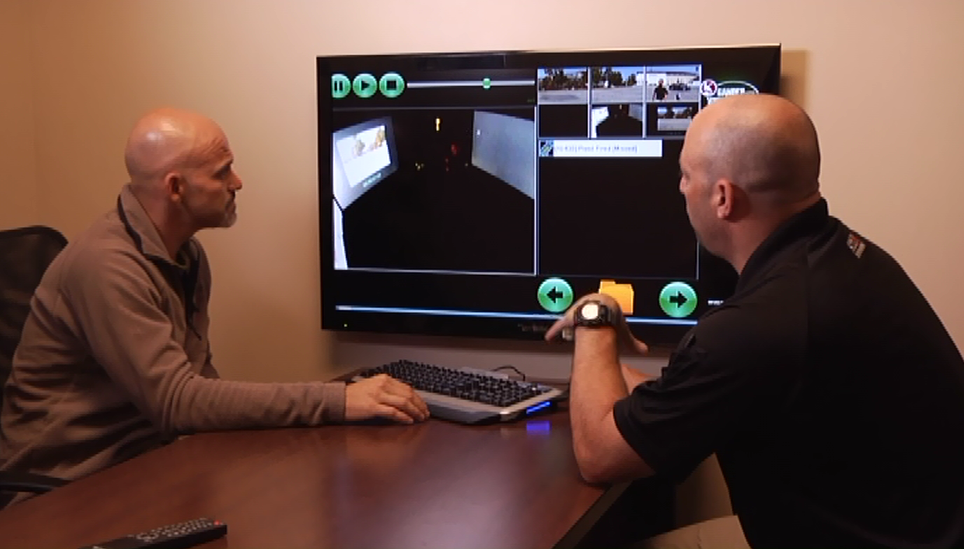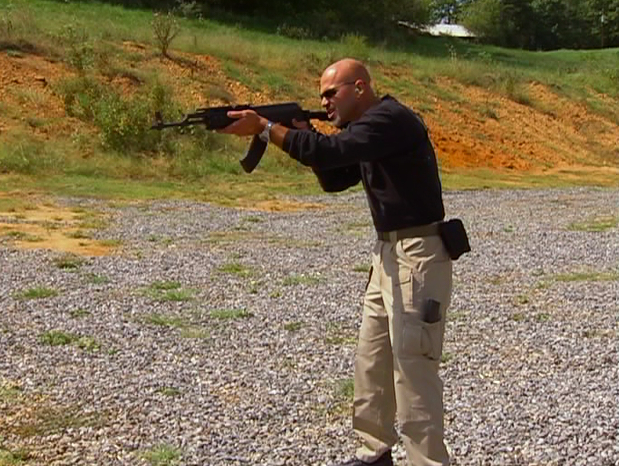 Personal Firearms: Our Freedom, Our Right 6-DVD Training Set
$99.99
K5004Q
Description
6-DVD Set: Personal Firearms: Our Freedom, Our Right
Defend yourself and your right as a firearm owner! In this instructional video series, Rob Pincus teaches you about a variety of self defense techniques and tactics, from the valuable Combat Focus Shooting program for carbines to scenario training and more. You'll learn to effectively prepare for properly defending yourself in a variety of dynamic critical incidents. 391 minutes.
Comparing Military Training and Personal Defense
It is important to understand that there is a difference between Military Training and Civilian Self Defense training. Both models are important to their students development and have their benefits. When you choose your training, it is most important to seek out training that is most applicable to your lifestyle. Your training needs to be in context and spent on scenarios and situations that would be plausible to you. Your instructor is Omari Broussard. He has extensive experience training military, law enforcement, security professionals, and private citizens in combatives and defensive shooting. He'll show you the differences between military and personal defense programs so you can get the most out of your training. 41 minutes.
Combat Focus® Carbine
Rob Pincus teaches you how to apply the principles and concepts of the Combat Focus® Shooting program to using a defensive carbine. He and his students go through the recommended techniques for shooting and running with a semi-automatic defensive long gun, as well as the methods and drills used to develop your skill. You'll learn tips for compressed ready, training drills, consistent shooting, reloading and transitions from your long gun to your sidearm. 74 minutes.
Applications of Skills in Scenario Training
Billy Heib, Director of Training for the Gander Mountain Academy, joins Rob Pincus to discuss how Gander's Scenario Training can be best integrated into your Skill Development Cycle to test the application of skills and gain a much better understanding of tactics than on a square range, alone. 60 minutes.
Practical Rifle Drills
Rob Pincus introduces a collection of drills and tips to help you develop your ability to use a rifle in a practical environment. Too often, rifles are only shot from the bench or from the prone position. Learning to shoot your rifle from improvised positions and "on demand" through these fun and progressive drills will make you a better hunter, shooter and rifleman! 73 minutes.
Accessorizing Your AR
The AR-type carbine is the most popular home defense rifle in the United States and a mainstay of law enforcement and military units. There are more accessories and modifications available for this family of firearms than any other, so Rob Pincus highlights the important modifications and upgrades that you might consider for your personal AR-type carbine such as stocks, fore-ends, grips, optics, laser and slings, and discusses which modifications to avoid for a defensive firearm. 71 minutes.
Unorthodox Shooting Positions/Training in Context
Rob Pincus teaches you how to present and shoot from the holster in a variety of plausible positions including seated in a chair or on the ground, lying on you back or stomach and kneeled down on your knees. Then he talks about what it means to train in "context" and why it is vital for developing skills that you can actually apply in a defensive situation. Without training in context, your range skills may not be used in an actual fight. Training in Context dramatically increases the likelihood that you will actually fight the way you trained. 72 minutes.