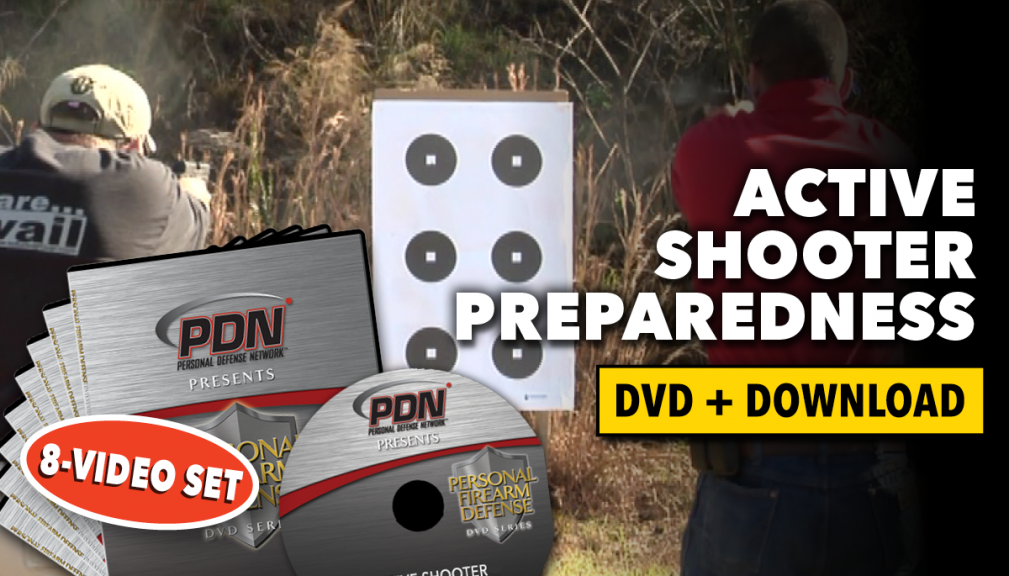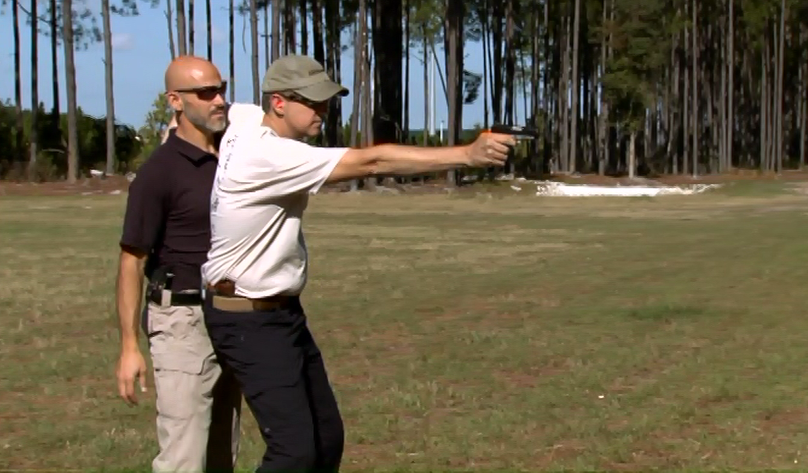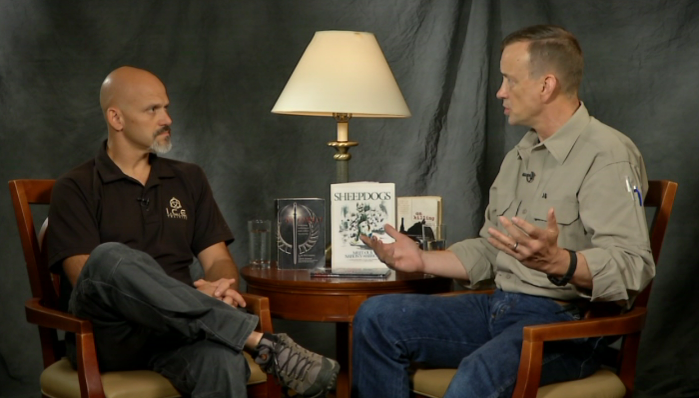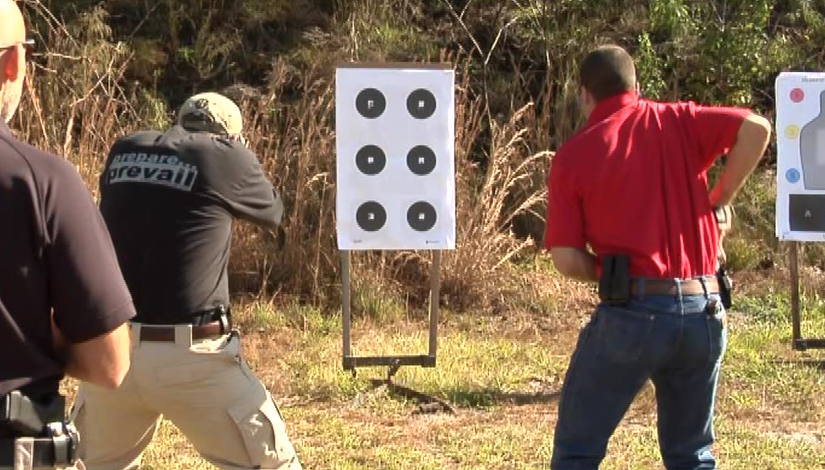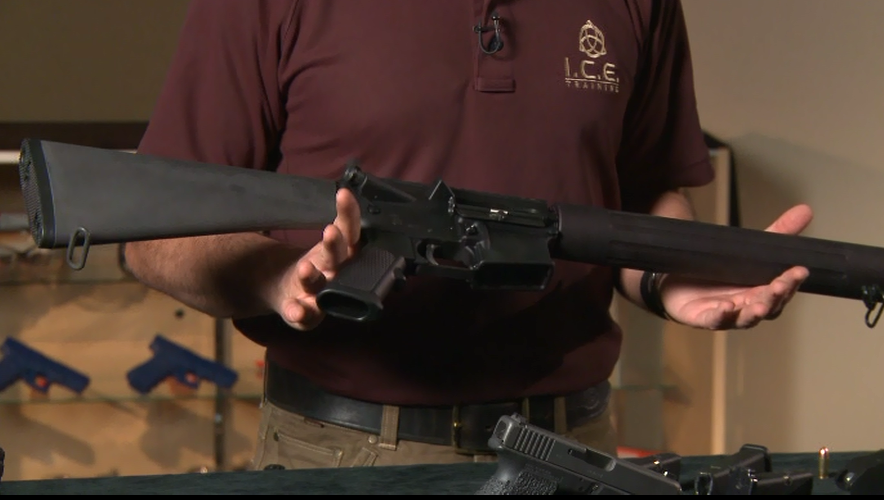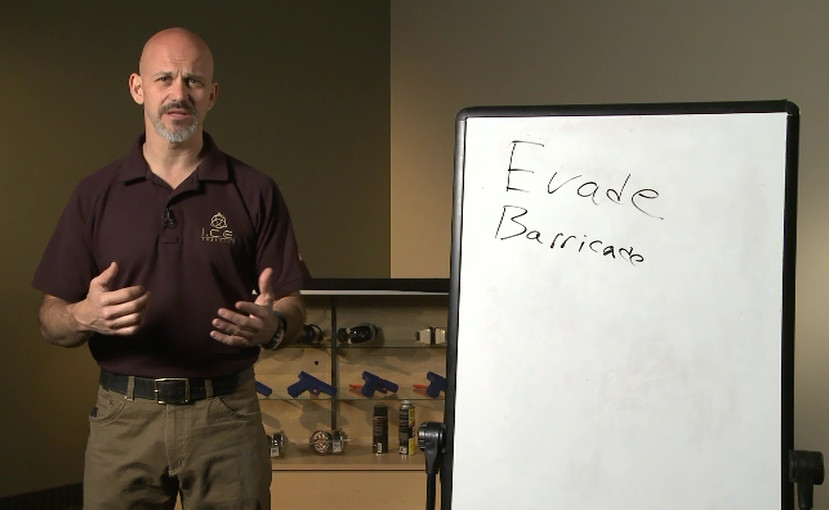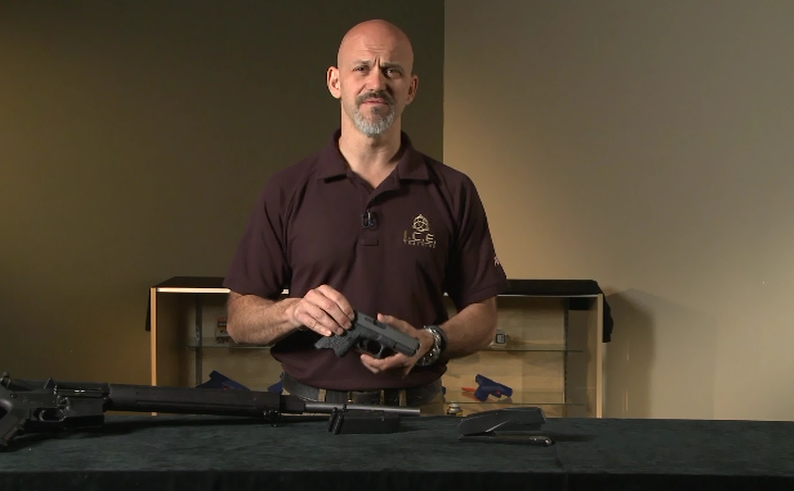 Active Shooter Preparedness 8-Video Set (DVD + Download)
$139.99
K5134Q
Description
8-Video Set: Active Shooter Preparedness (DVD + Download)
In the World we live in, being prepared for the unexpected violent encounter is a must-have mind-set. Knowing how to react could save your life – and the lives of many others. Personal Defense Network has compiled this one-of-a-kind video set, with 8 videos covering critical topics related to an active shooter scenario. This is a collection you should own.
PLUS, you'll receive this video set in both DVD and download form. This way, you can save the instruction on any device you wish, and watch it anytime, anywhere!
See the specific topics covered in each video below, with a total of 8 hours and 55 minutes of instruction.
Value of Visualization – 65 minutes
Chapters:
Understanding Visualization
Visualization Exercise #1: Re-Creation of an Image
Visualization Exercise #2: Creation of an Image
Visualization Exercise #3: Creation of a Scenario
The Science of Mental Imagery
Visualized Repetitions of Shooting from the Ready
Visualized Repetitions of Slide Lock Reloads
Using Video to Improve Your Techniques
Looking for Mistakes on Video
The Best Angles for Video Review
Bulletproof Mind – 87 minutes
Chapters:
Understanding the Problem of Violence in America
Preparing to Face Violence
The Sheepdog Concept
Dealing with the Aftermath of Personal Defense
Condition Yellow
BONUS: "Sheep Dogs"
Active Shooter Response – 56 minutes
Chapters:
Definition of Active Shooter Response
Interacting with Law Enforcement and Others
Public Space Evasion
Public Space Cover
Moving Target Drill
Active Shooter Response Rifle
Active Shooter Response Long Gun
Assisting Others: Dealing with the Threat
Self-Aid: Assisting Others
Novice Firearm Basics
Unarmed Response
Spree Attacker Response – 76 minutes
Chapters:
Evolution of Proactive Strategies
Evade
Barricade
Respond
Training to respond to a Spree Attack
Demystifying the Gun
Using a Fire Extinguisher as a Defensive Tool
Violent Criminal Actors – 62 minutes
Chapters:
History of Violence
Triggers to Violence
Training to deal with Violent Criminal Actors
Training for Defensive Violence
Changing Your Mindset
Defense Around Obstacles – 55 minutes
Chapters:
Introduction: Using Pistols Around Obstacles
Using Defensive Long Guns around Obstacles
Firing Port Exercise
Using a Barricade as a Brace
Using Cover in Close Quarters
Moving to Cover During Reloads
Moving Around Obstacles While Armed
Training with Steel & Reactive Targets – 65 minutes
Chapters:
Training with Steel Targets
Types of Steel Targets
Training on a Shooting Star
Defensive Training with a Plate Rack
Integrating Steel Poppers into a Training Drill
Integrating Dropping Targets into your Training with Steel
Training on Steel with Frangible Ammunition
Training on Steel Targets with a Rifle
Training with an Interactive Steel Target System
Drills with an Interactive Steel Target System
Shooting in Defense of Others – 69 minutes
Chapters:
Intro Precision Shooting in Defense of Others
Accommodating Different Skill Levels During Drills
Precision in the Midst of a Defensive Situation
Shooting in Defense of Others Drill
Shooting in Defense of a Child
Training Realistically to Control Others While Shooting
Moving through a Crowd to Defend Others
Perceived Penalty for a Miss
BONUS: Shooting from Inside a Vehicle
BONUS: Precision Defensive Shooting with a Long Gun