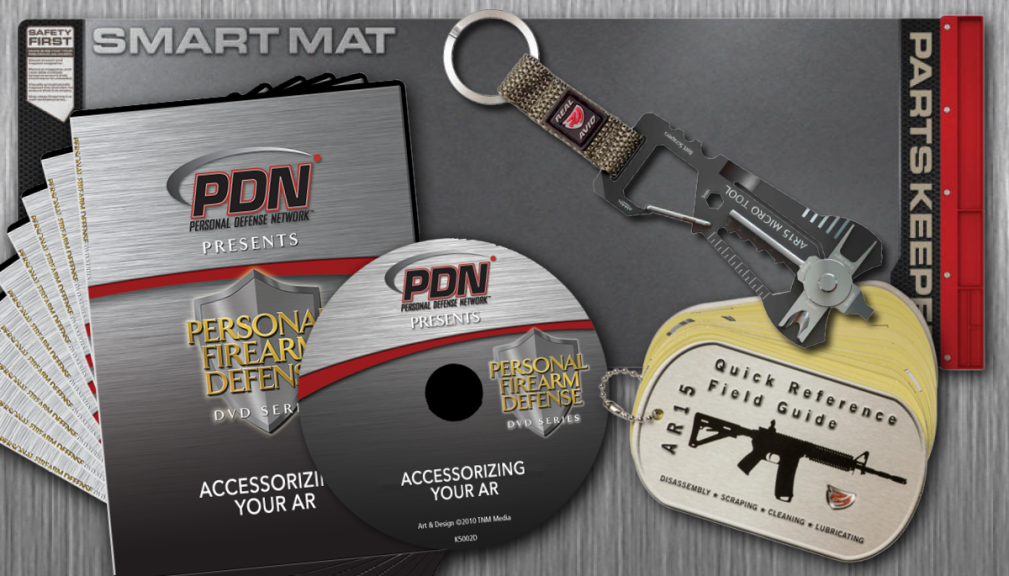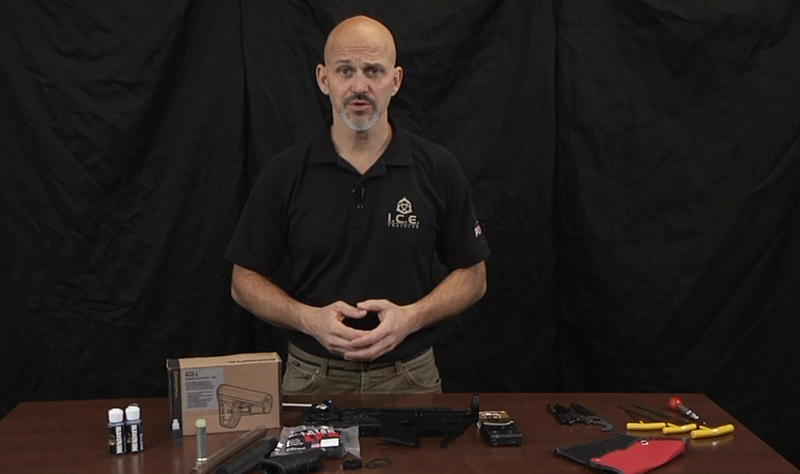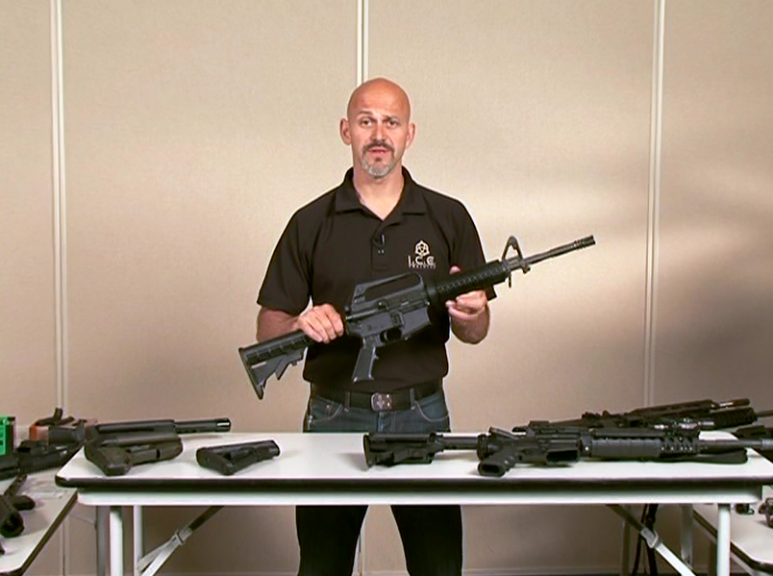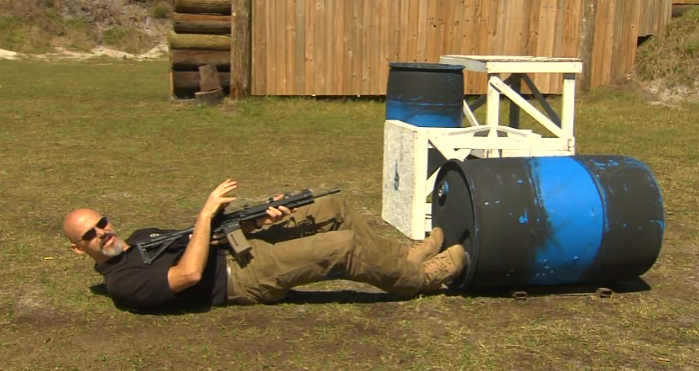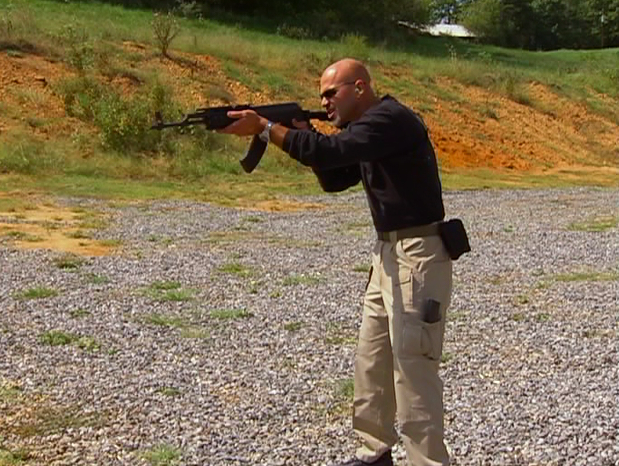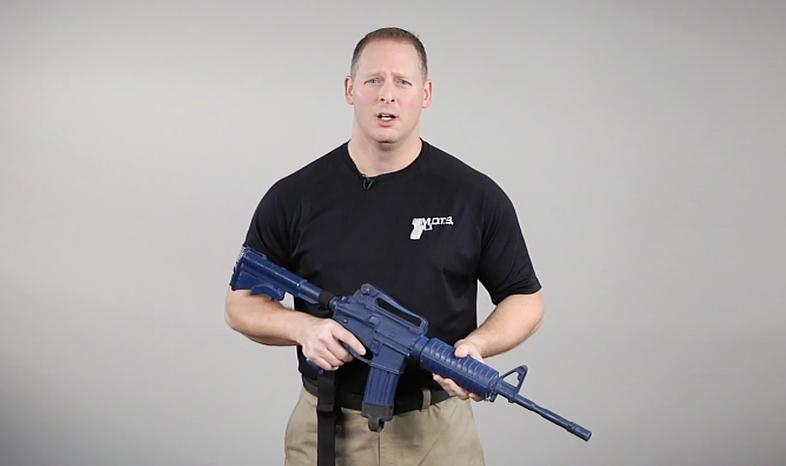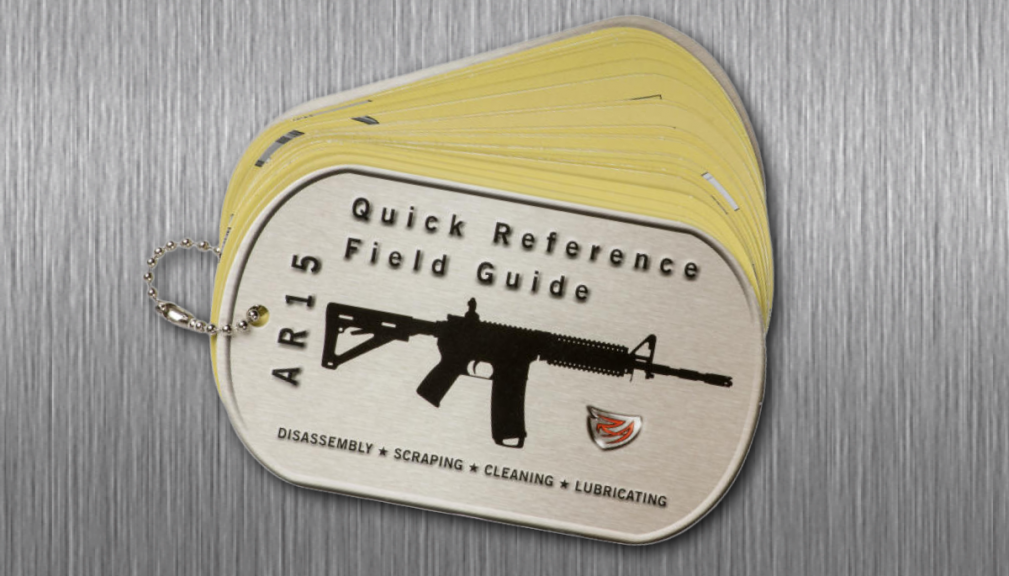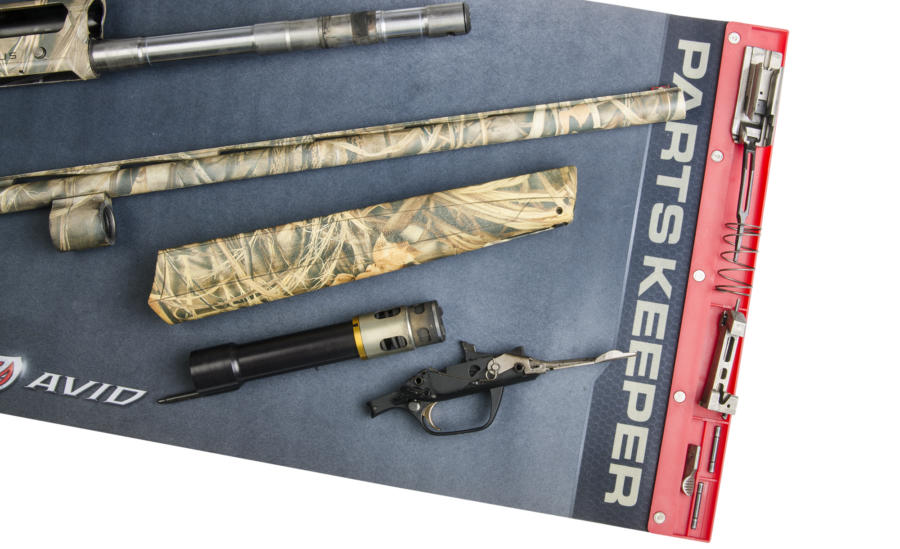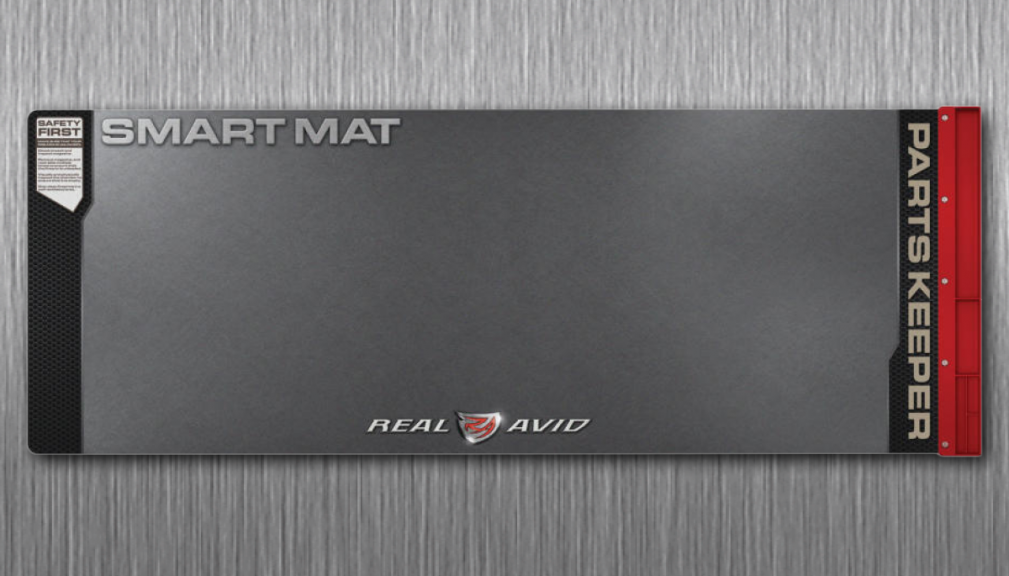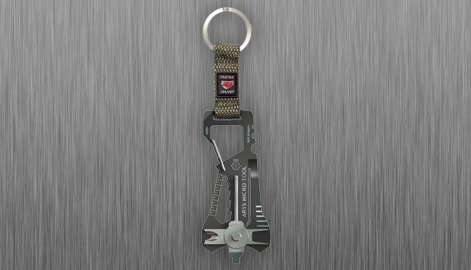 Bundle
AR-15 Super Pack
You Save 55%
K5108Q
Description
Bundle: AR-15 Super Pack
Get to know the AR-15 rifle inside and out, and see why it's one of the most versatile firearm platforms going for home and personal defense with this comprehensive AR-15 Super Pack, including 9 DVDs and 3 great accessories. With a lengthy list of topics (complete list below), you'll have all you need to custom build, configure, accessorize and run the AR-15 rifle and pistol platforms with confidence.
Start with the basics of your AR rifle build, get expert insight into the add-ons and optics that will make your rifle or AR pistol a true purpose-built defensive tool, and get the no-nonsense instruction you need to train, practice and prepare to defend yourself and others in all aspects of your life. If you've considered the AR platform for home and personal defense, make the PDN AR-15 Super Pack your all-in-one guide to getting started!
Bundle includes nearly 10 hours of video instruction with the DVD titles and topics below. In addition, you'll get a handy AR-15 Field Guide, a Long Gun Smart Cleaning Mat, and an AR-15 multi-tool (just the 3 accessories have a value of $50 when sold separately).
DIY AR-15 Build – 60 minutes
The AR-15 is one of the most popular firearms on the market today, and for good reason. Not only is it lightweight and easy-to-use, but it is made in such a way that it can be fully customizable as well as easy to build and take apart for many reasons. Mike Centola of Allstar Tactical introduces viewers to the AR-15 from the perspective of its ability to allow users to create a weapon that is not only easy to build, but in the process save money as well. Further, the approach the video takes shows viewers every part of the weapon individually so that viewers know not only what the different parts are but how to troubleshoot them, disassemble them, and reassemble them.
Accessorizing Your AR – 71 minutes
The AR-type carbine is the most popular home defense rifle in the United States and a mainstay of law enforcement and military units. There are more accessories and modifications available for this family of firearms than any other, so Rob Pincus highlights the important modifications and upgrades that you might consider for your personal AR-type carbine such as stocks, fore-ends, grips, optics, laser and slings, and discusses which modifications to avoid for a defensive firearm.
AR-15 Optics – 55 minutes
The highly-adaptable, customizable, AR-15 rifle platform allows for a wide range of optic options. Which optic suits your needs best depends on a number of factors, including budget and the most likely application of your rifle in a defensive situation. PDN Executive Director, Rob Pincus presents a selection of primary and back-up optic options to consider, beginning with traditional AR iron sites, as well as red dot sights for close quarters use, magnified optics for longer range use, and more. Plus, he provides insights for getting your AR optics zeroed specifically for home defense use.
AR Pistols for Defense – 71 minutes
Get to know the AR-15 Pistol platform and get an in-depth understanding of its viability as an effective defensive tool. PDN Executive Director Rob Pincus and Steve Aryan of Grey Fox Industries provide expert insight and dynamic demonstrations on the range to help you assess if this unique, compact and powerful pistol is right for you. They show why AR pistols are often hailed for their reliability, accuracy, and straight-forward ergonomics, especially for those seeking a potent defensive tool for home defense. You'll also get valuable insight into potential complications of owning and performing certain firing techniques with AR pistols which have been the subject of government regulations. Always consult the Federal Bureau of Alchohol, Tobacco, Firearms & Explosives (BATFE) for current regulations and limitations.
Combat Focus™ Carbine – 74 minutes
Rob Pincus teaches you how to apply the principles and concepts of the Combat Focus® Shooting program to the use of a defensive carbine. He and his students go through the recommended techniques for shooting and running with a semi-automatic defensive long gun, as well as the methods and drills used to develop your skill. You'll learn tips for compressed ready, training drills, consistent shooting, reloading and transitions from your long gun to your sidearm.
Advanced Combat Focus Carbine – 66 minutes
This video demonstrates everything from carbine set up to using different covers including bonus footage. Expert Rob Pincus will show you how to shoot around a corner with a defensive carbine, how to use a rifle in extreme close quarters, and even how to take cover behind small objects. Rob also explains how to train with reactive targets.
Defensive Carbine Training Tips – 67 minutes
Compact rifles, commonly referred to as carbines, are powerful defensive tools that offer distinct advantages over handguns in many circumstances. For those seeking professional in-person training, specifically in the defensive use of a carbine, Rob Pincus offers specific tips, considerations and demonstrations to help you plan ahead and get the most from your training session. As an experienced defensive carbine instructor himself, Rob provides insights on key aspects of defensive carbine practice and use, including selecting and setting up your defensive carbine and related gear. Plus, you'll get specific tips on loading and staging magazines for range training use as well as demonstrated shooting techniques, all of which will help you prepare to take to the training range.
Carbine Combatives and Retention – 74 minutes
This video emphasizes on carbine combatives and retention. It will show you four main combative strikes, different retention drills, direct action combative drills, and more. This video also demonstrates integrating a response with a handgun.
Long Gun Use Around a Vehicle – 44 minutes
For those who choose to secure a long gun in a vehicle for defensive use, whether in a professional capacity or for personal defense, a vehicle can offer significant and secure cover from a threat. Using an AR-15 rifle, Rob Pincus shows you techniques for using a vehicle to your advantage in a critical incident, including active shooter situations. You'll see ways of incorporating features of a vehicle to provide a stable rifle shooting platform and look at the key vehicle components that are most likely to stop bullets. Plus you'll learn ways of positioning yourself strategically near the vehicle to provide maximum protection, and get valuable insight on the effects of bullet skip and deflection caused by hard surfaces on and around a vehicle.
AR-15 Field Guide™
This compact, easy-to-follow field guide contains everything you need to know about your AR15. Illustrated step-by-step instructions show you how to break down, clean, oil, and reassemble the gun you love to shoot. Laminated pages are durable enough to have a spot on your cleaning workbench and small enough to fit in your range bag. Understanding the AR15 platform has never been this easy!
Product Specs:
Color-coded instructions
Clear, detailed diagrams
Oil and solvent resistant
AR-15 Micro Tool
18-in-1 Carry Tool
Introducing a compact, function packed tool that fits in the palm of your hand.
The last thing anyone wants is to get to the range and have a glitch keep your AR from running smoothly. The AR15 Micro Tool's sturdy stainless steel frame contains tools to help you adjust sights, tear down the AR, and scrape carbon from the bolt carrier group. This little wonder can save the day.
Long Gun Smart Mat™
Get rid of your felt pad and greasy beach towels and treat your firearms with the respect they deserve. The Universal Smart Mat was designed to be the ultimate cleaning mat for all your guns. This 43" x 16" padded mat is large enough to handle your disassembled guns and includes an attached parts tray to hold your pins, screws, and springs so they are always safely within reach. The oil-resistant surface allows you to clean your gun without ruining the kitchen table.
Product Specs:
43" x 16" padded cleaning mat
Parts keeper tray
Oil-resistant work surface
Protects work surfaces