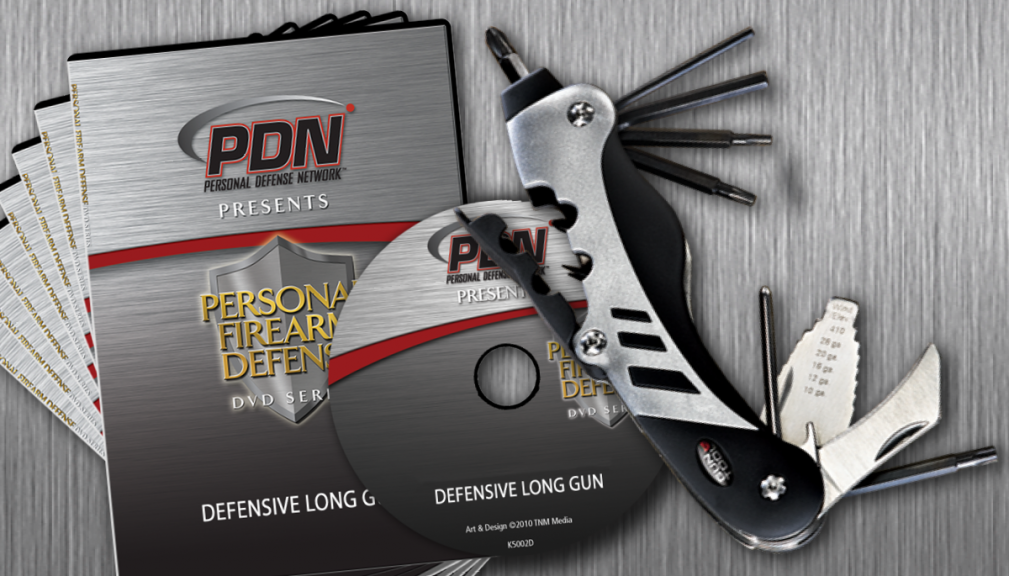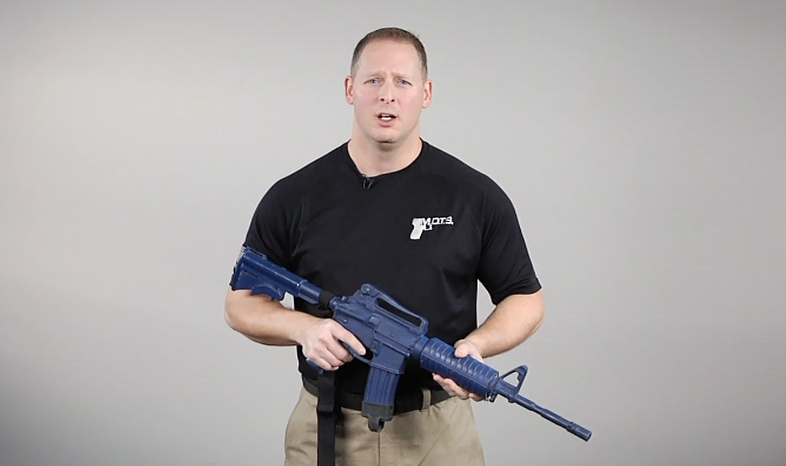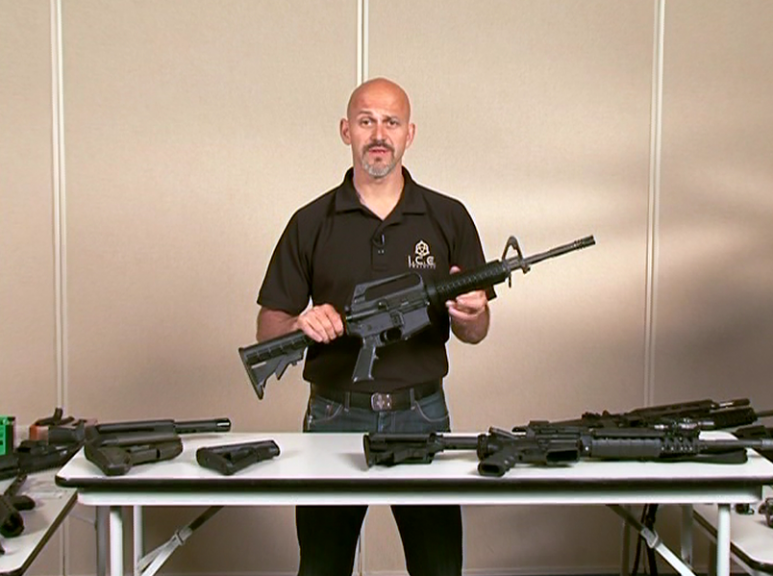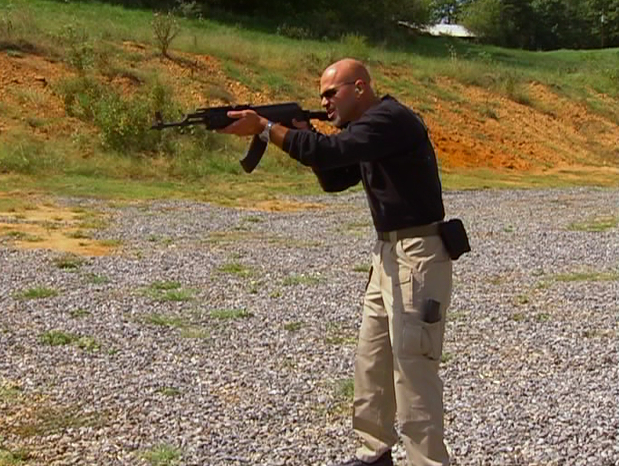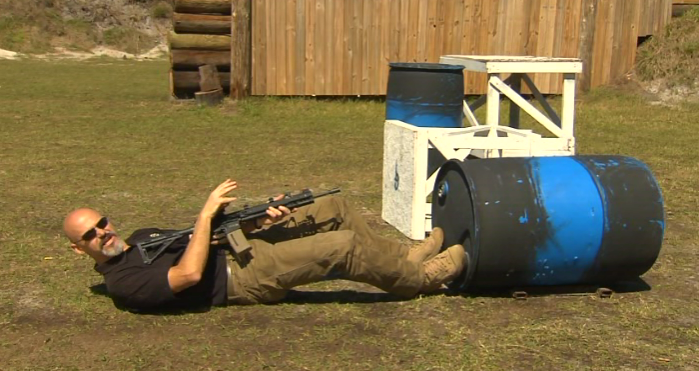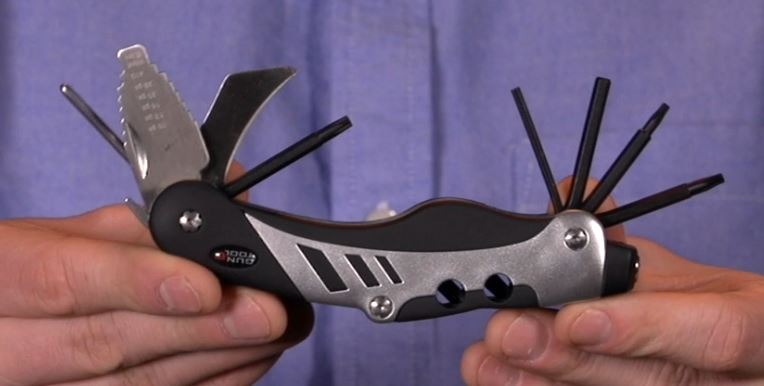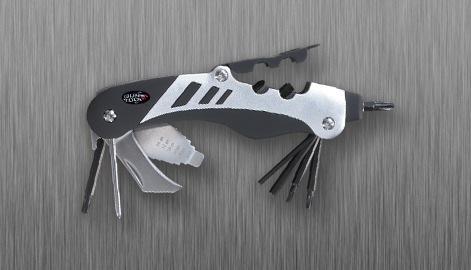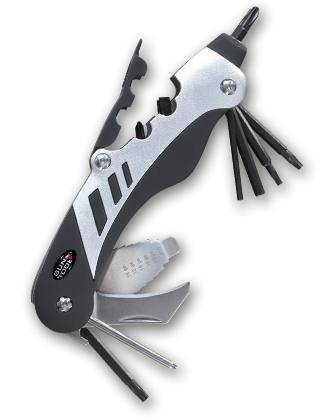 Defensive Long Gun 7-DVD Set + FREE Gun Tool
You Save 10%
K5025Q
Description
Bundle: Defensive Long Gun 7-DVD Set + FREE Gun Tool
This exceptional set of DVDs will help you train appropriately and realistically for situations where a long gun may be your preferred or only option for defending yourself during a critical incident. Many of us have hunting rifles, shotguns or other long guns in our homes already. Although these firearms may not always be ideal for personal defense, they may be your only option when you find yourself in a critical situation. Understanding and familiarizing yourself with long gun defense options is imperative, should such a situation arise.
PLUS, as a free addition to your purchase, you'll get an 18-in-1 multi-purpose gun tool. With a $25 value all on its own, this multi-tool includes the most frequently used tools for rifles and shotguns in an ergonomic body designed for perfect grip and proper leverage and ideal torque.
In total, you'll get the FREE multi-function gun tool and 8 ½ hours of video instruction, with these DVDs and topics:
Combat Focus™ Carbine
Rob Pincus teaches you how to apply the principles and concepts of the Combat Focus® Shooting program to the use of a defensive carbine. He and his students go through the recommended techniques for shooting and running with a semi-automatic defensive long gun, as well as the methods and drills used to develop your skill. You'll learn tips for compressed ready, training drills, consistent shooting, reloading and transitions from your long gun to your sidearm. 74 minutes.
Carbine Combatives and Retention
This video emphasizes on carbine combatives and retention. It will show you four main combative strikes, different retention drills, direct action combative drills, and more. This video also demonstrates integrating a response with a handgun. 74 minutes.
Advanced Combat Focus Carbine
This video demonstrates everything from carbine set up to using different covers including bonus footage. Expert Rob Pincus will show you how to shoot around a corner with a defensive carbine, how to use a rifle in extreme close quarters, and even how to take cover behind small objects. Rob also explains how to train with reactive targets. 66 minutes.
Practical Rifle Drills
Rob Pincus introduces a collection of drills and tips to help you develop your ability to use a rifle in a practical environment. Too often, rifles are only shot from the bench or from the prone position. Learning to shoot your rifle from improvised positions and "on demand" through these fun and progressive drills will make you a better hunter, shooter and rifleman! 73 minutes.
Accessorizing Your AR
The AR-type carbine is the most popular home defense rifle in the United States and a mainstay of law enforcement and military units. There are more accessories and modifications available for this family of firearms than any other, so Rob Pincus highlights the important modifications and upgrades that you might consider for your personal AR-type carbine such as stocks, fore-ends, grips, optics, laser and slings, and discusses which modifications to avoid for a defensive firearm. 71 minutes.
Fundamentals of Defensive Long Guns
Rob Pincus and his team of experienced instructors introduce you to the fundamentals of using long guns in personal or home defense. Instructors provide an overview of long gun concepts and specific techniques that you should learn for the use of an AR type semi-automatic carbine, pump and semi-automatic shotguns and lever action rifles. Rob also thoroughly reviews types of long guns and long gun optical systems and discusses the various advantages and disadvantages they can offer during a lethal encounter. This DVD features over 1 hour of valuable information appropriate to anyone considering the use of a rifle or shotgun during a dynamic critical incident. 90 minutes.
Precision Rifle Set Up
Lead Precision Marksman Instructor Sgt. Joe Scott joins Rob Pincus to review the fundamental components and set up of a precision rifle for hunting, recreational or tactical use. All the major components of the rifle are covered as are the concepts for taking a rifle from the box to extreme precision under a variety of circumstances. 60 minutes.
FREE Gun Tool ($25 Value)
The world's #1 Multi-Tool for Rifles and Shotguns
The Gun Tool features 18 of the most frequently used tools for rifles and shotguns in an ergonomic body designed for perfect grip and proper leverage and ideal torque. It has a magnetic 3/16″ bit driver with Phillips® P00 and P1, Flat 1/8″ and 3/16″ drivers in a spring-loaded hatch; Torx® T20, T15 and T10, Allen® 5/32″ and 3/32″ wrenches, a scope turret windage and elevation tool, a universal choke tube wrench fits .410, 28, 20, 16, 12, 10 ga., a 420 stainless claw point blade, and a pin punch. By Real Avid.
Specs:
420 SS claw-point blade
Pin punch
Choke wrench: 10 ga; 12 ga; 16 ga; 20 ga; 28 ga; .410
Scope windage/elevation blade
Torx drive: T20; T15; T10
Allen Hex drive: 3/32″; 5/32″
Magnetic 3/16″ driver
Screwdrivers: 1/8″ flat; 3/16″ flat; Phillips 1 and 2
Magnetic bit storage block with access door
420 stainless steel frame with Rubber grip- coated polymer jackets