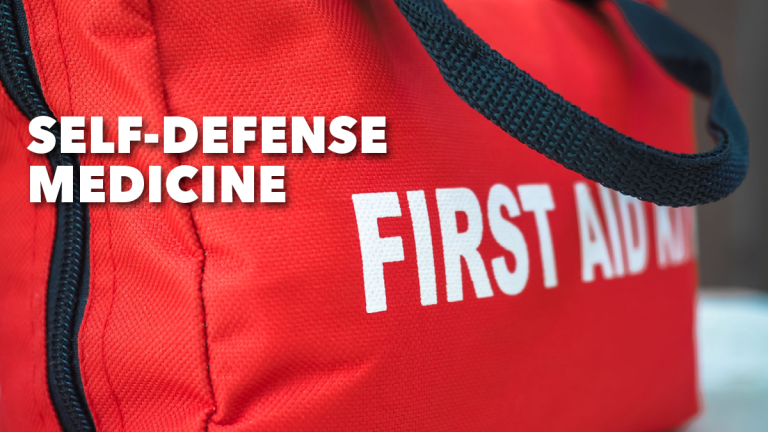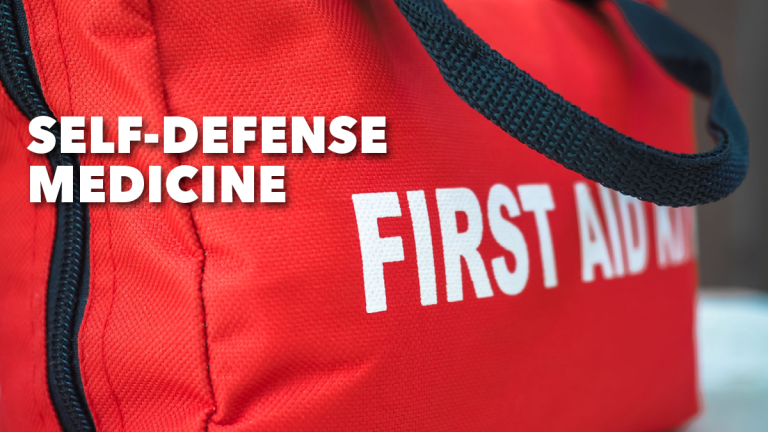 In-depth Instruction; over 107 mins
On-demand video access anytime
Bonus downloadable PDF resources
Access to class Q&A
Available for purchase: $39.99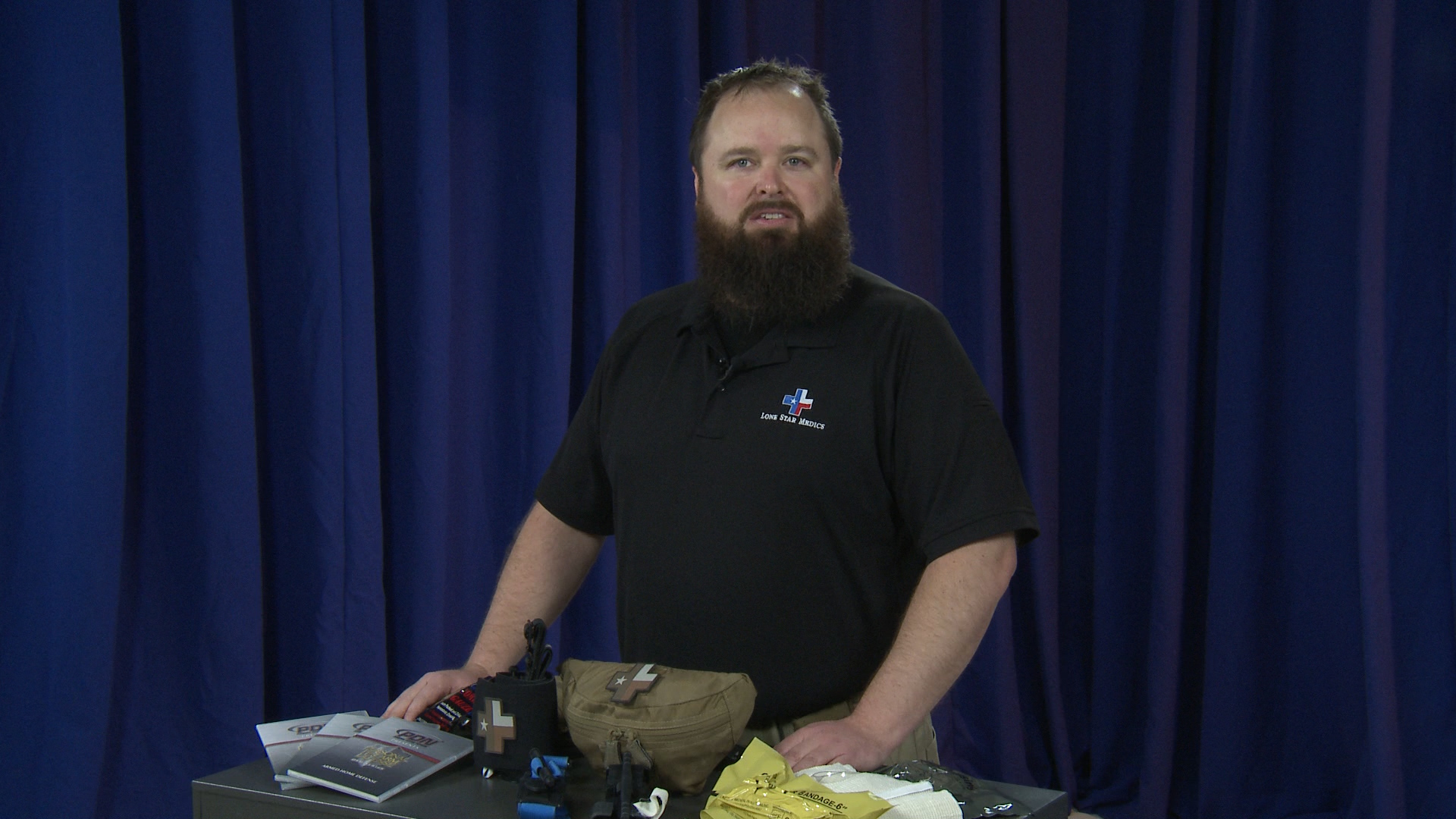 Session 1: Introduction
2:55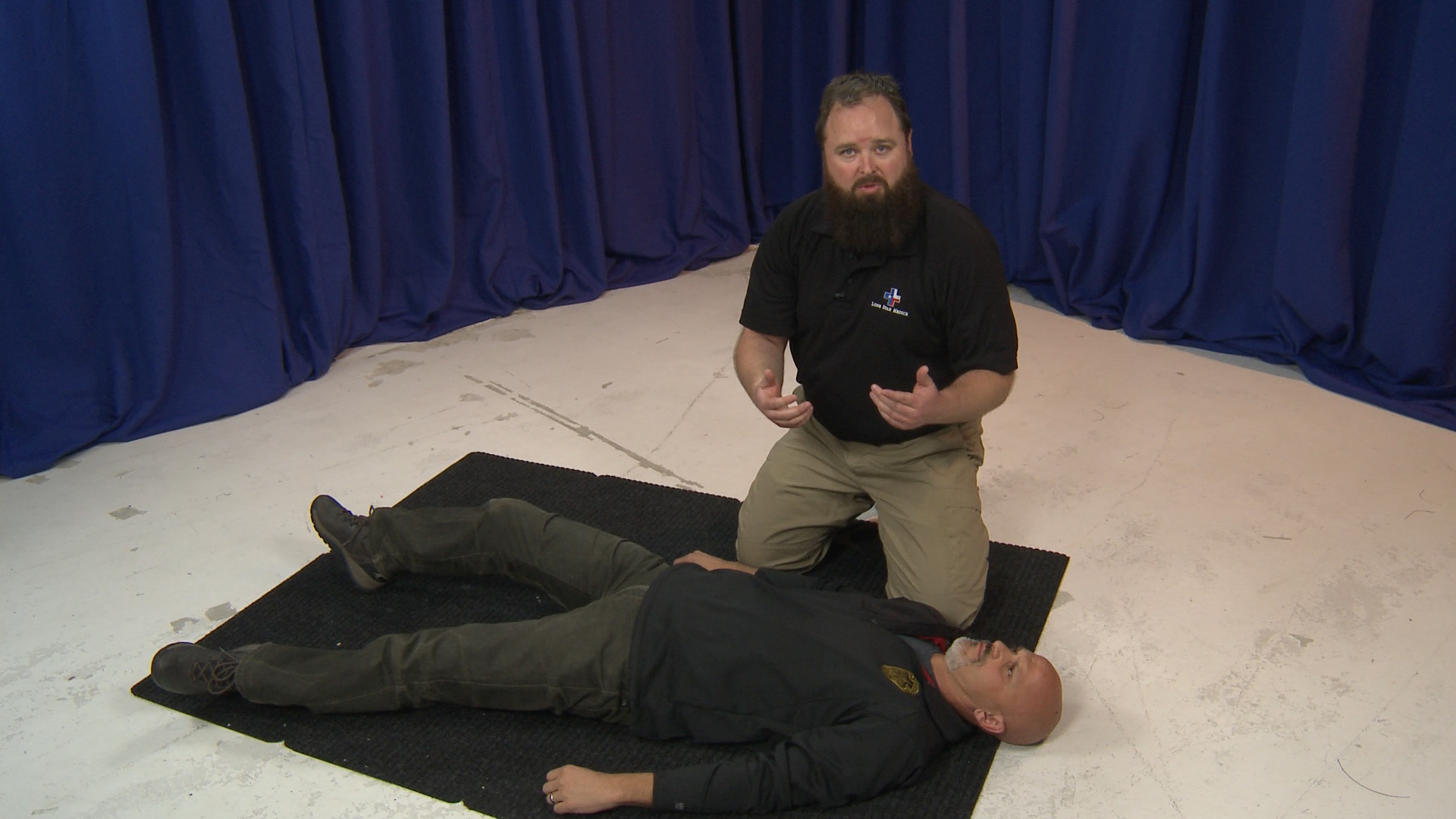 Session 2: Immediate Aftermath Assessment
12:50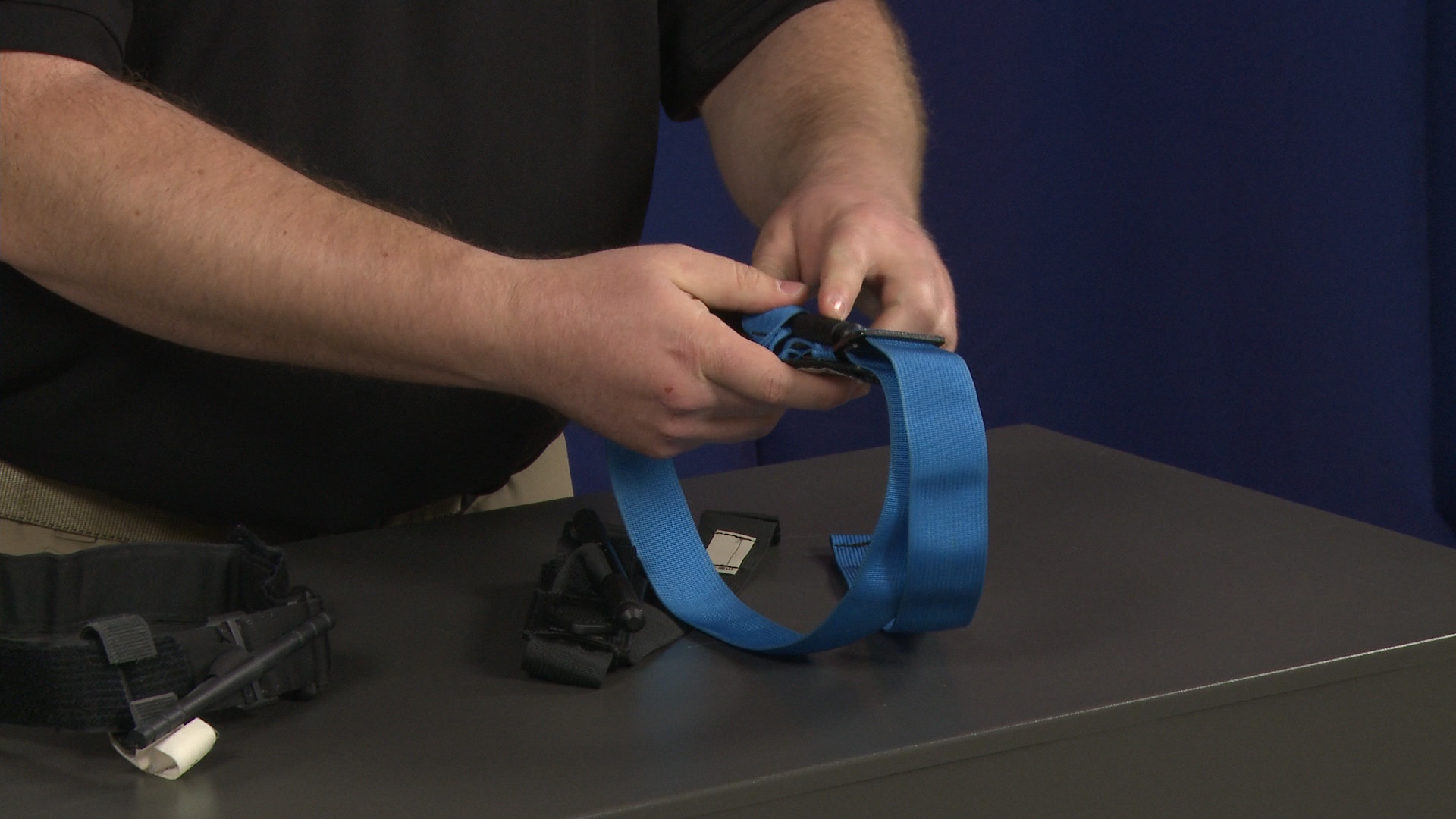 Session 3: Tourniquets: Overview
10:24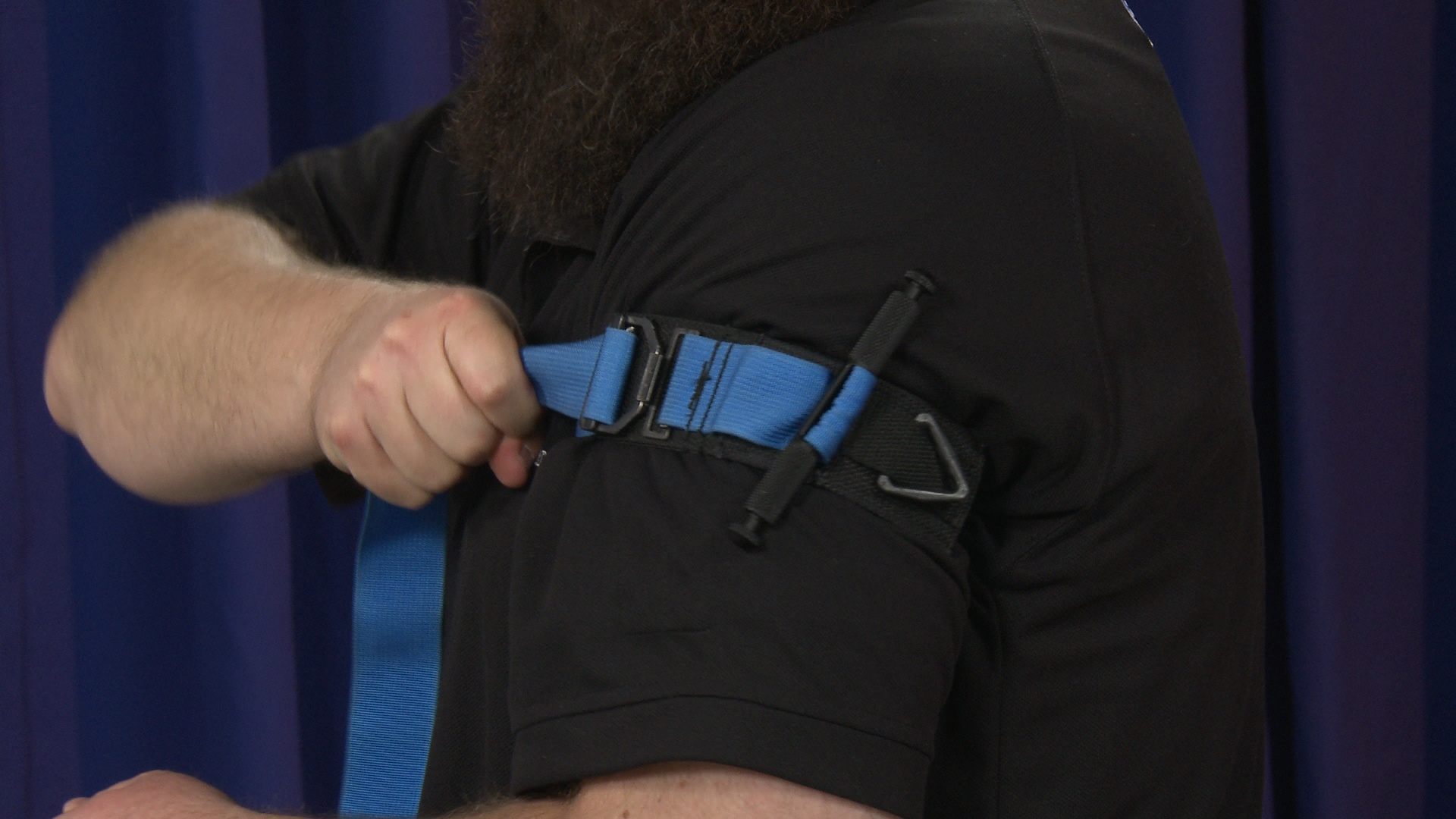 Session 4: Tourniquets: Arm Application
3:24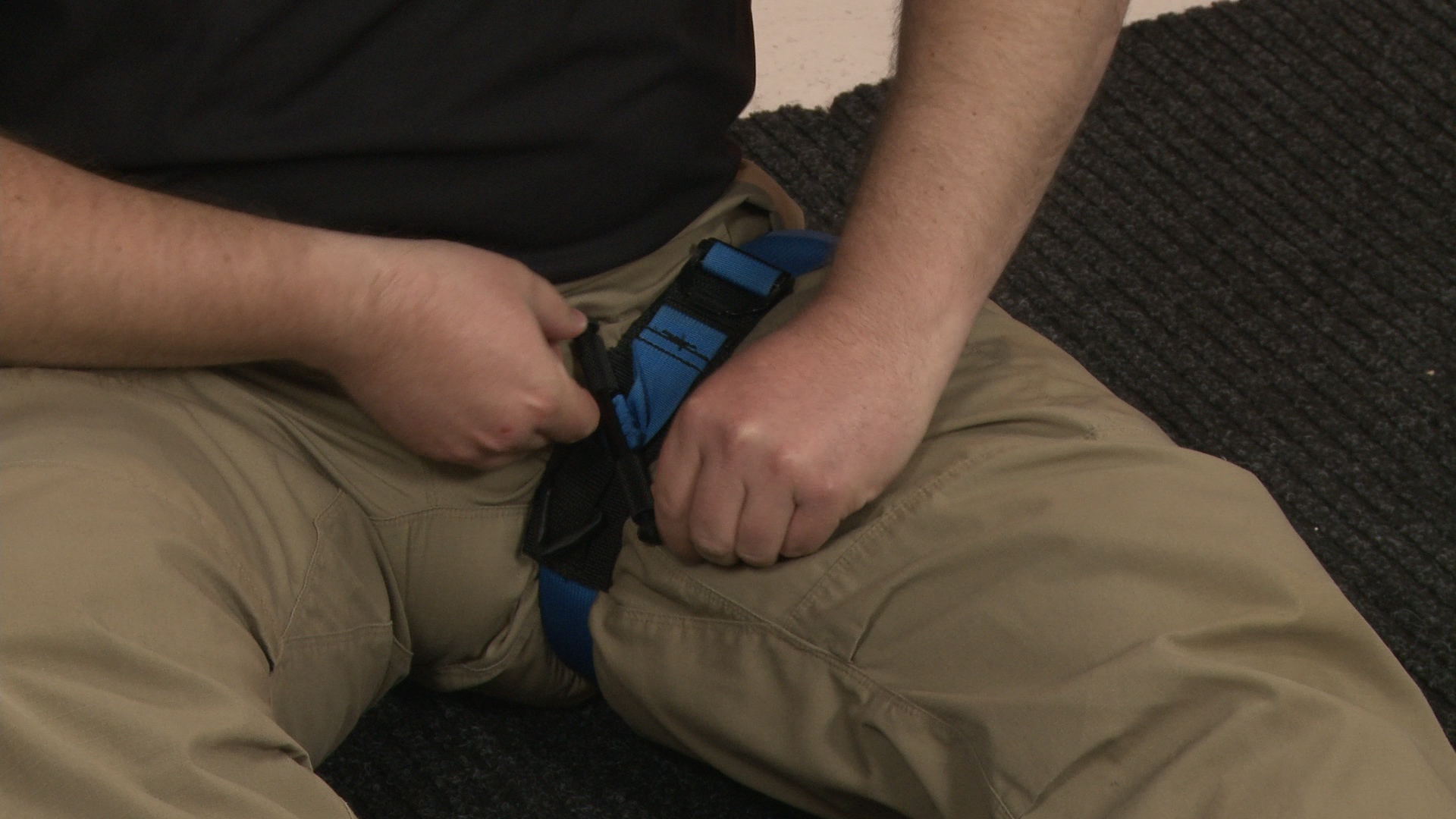 Session 5: Tourniquets: Leg Application
3:07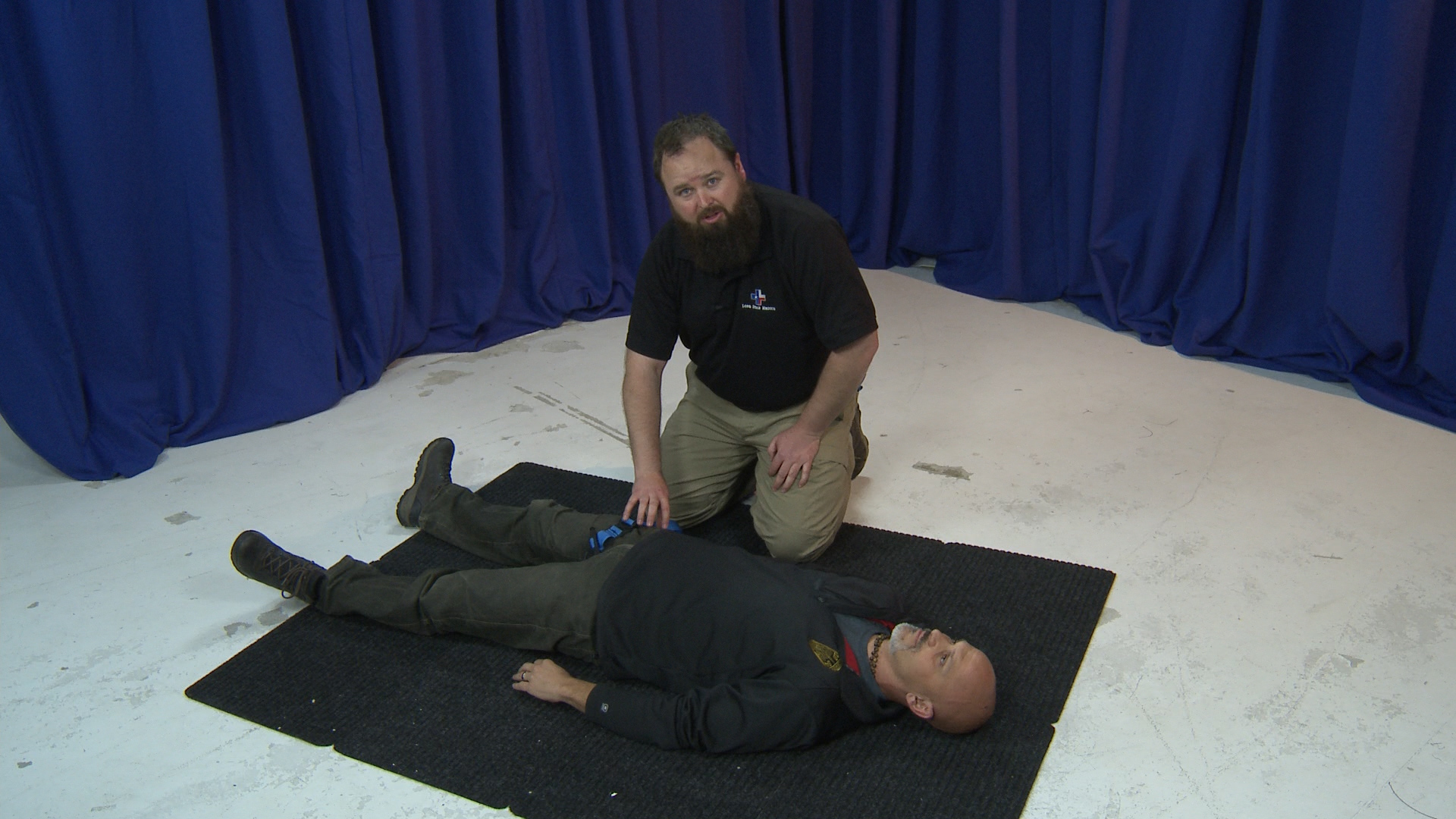 Session 6: Tourniquets: Application to Another Person
3:49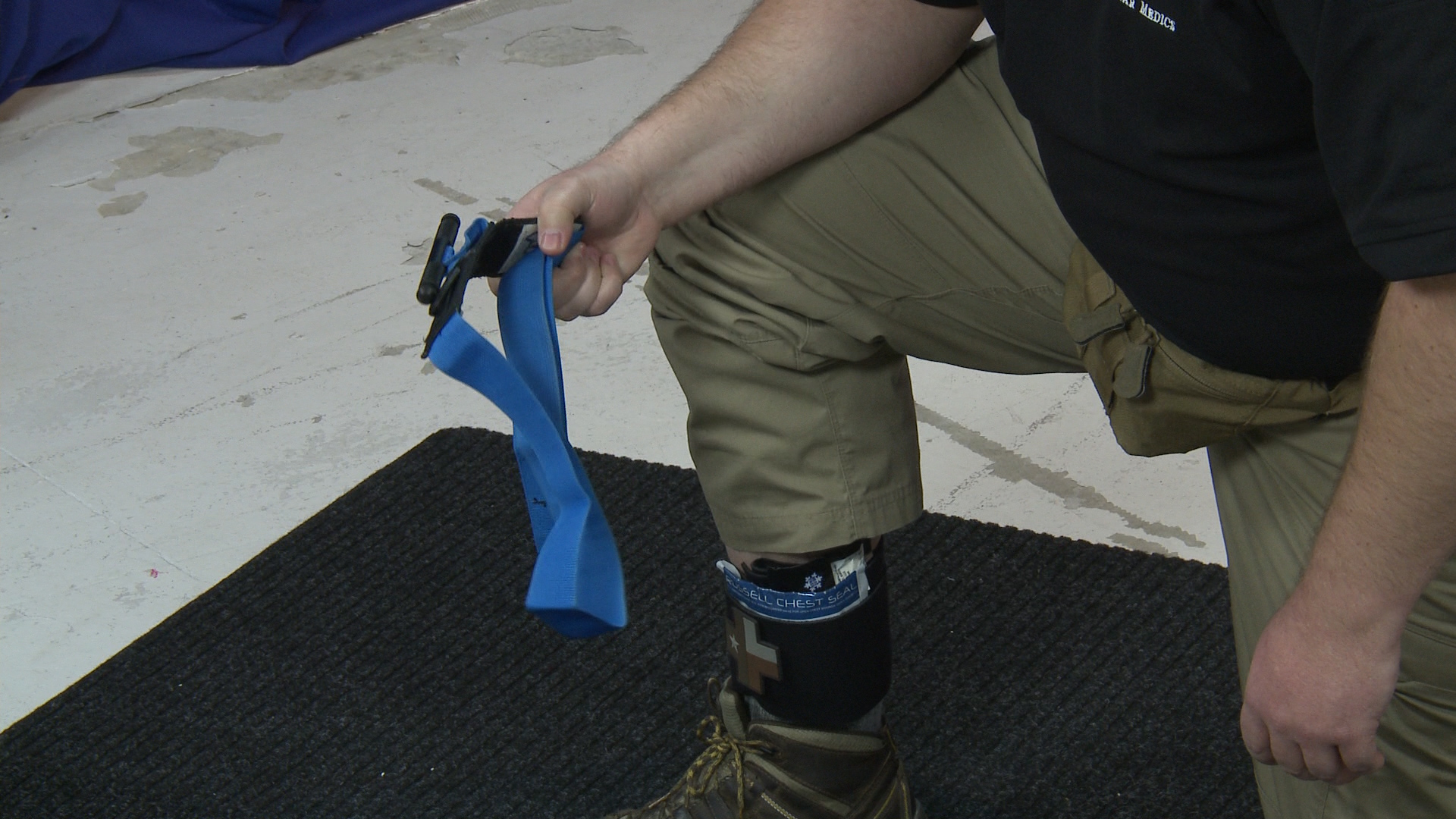 Session 7: Carrying and Deploying Tourniquets
5:57
Session 8: Pressure Dressings
14:45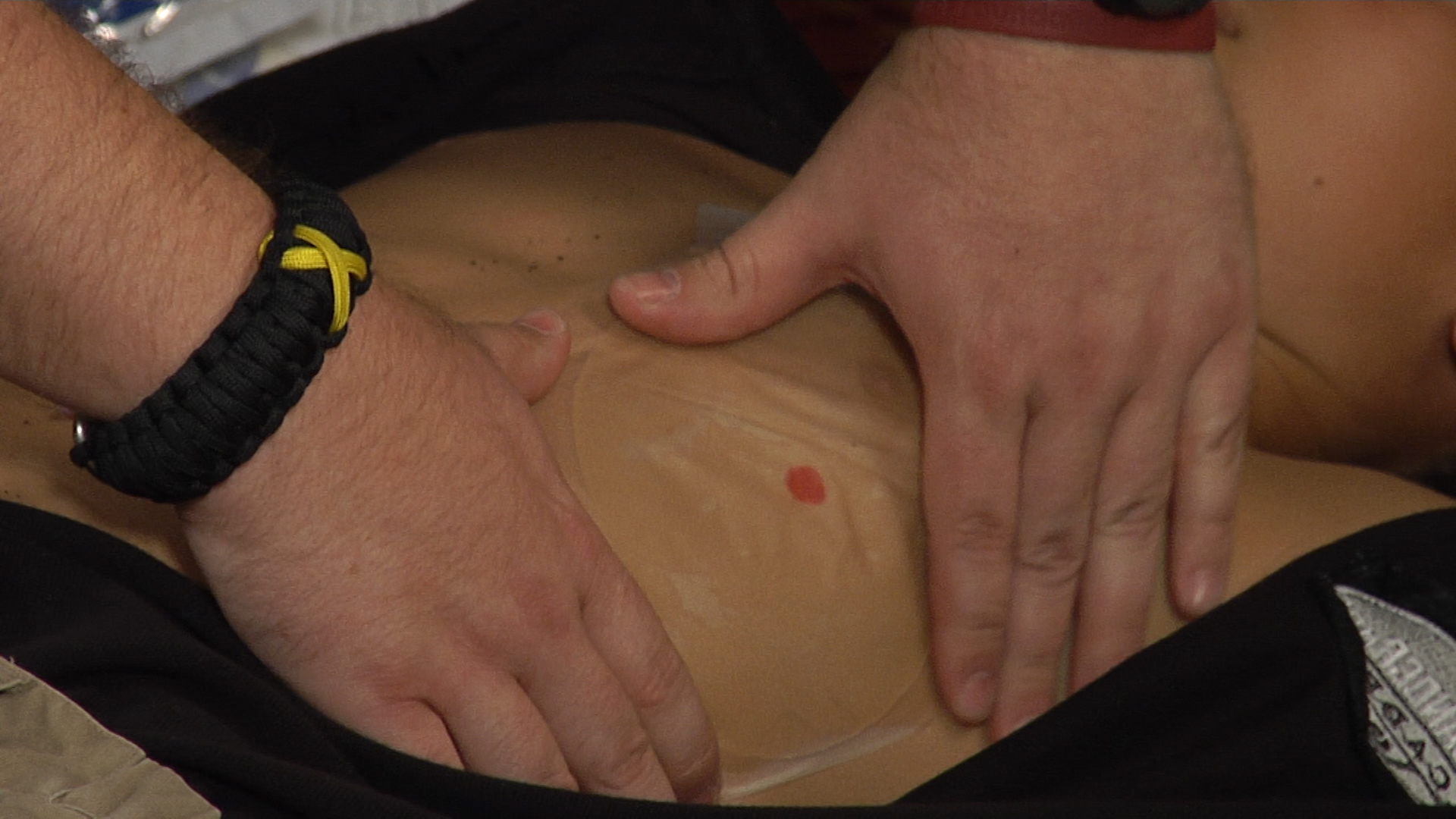 Session 9: Chest Seals
21:41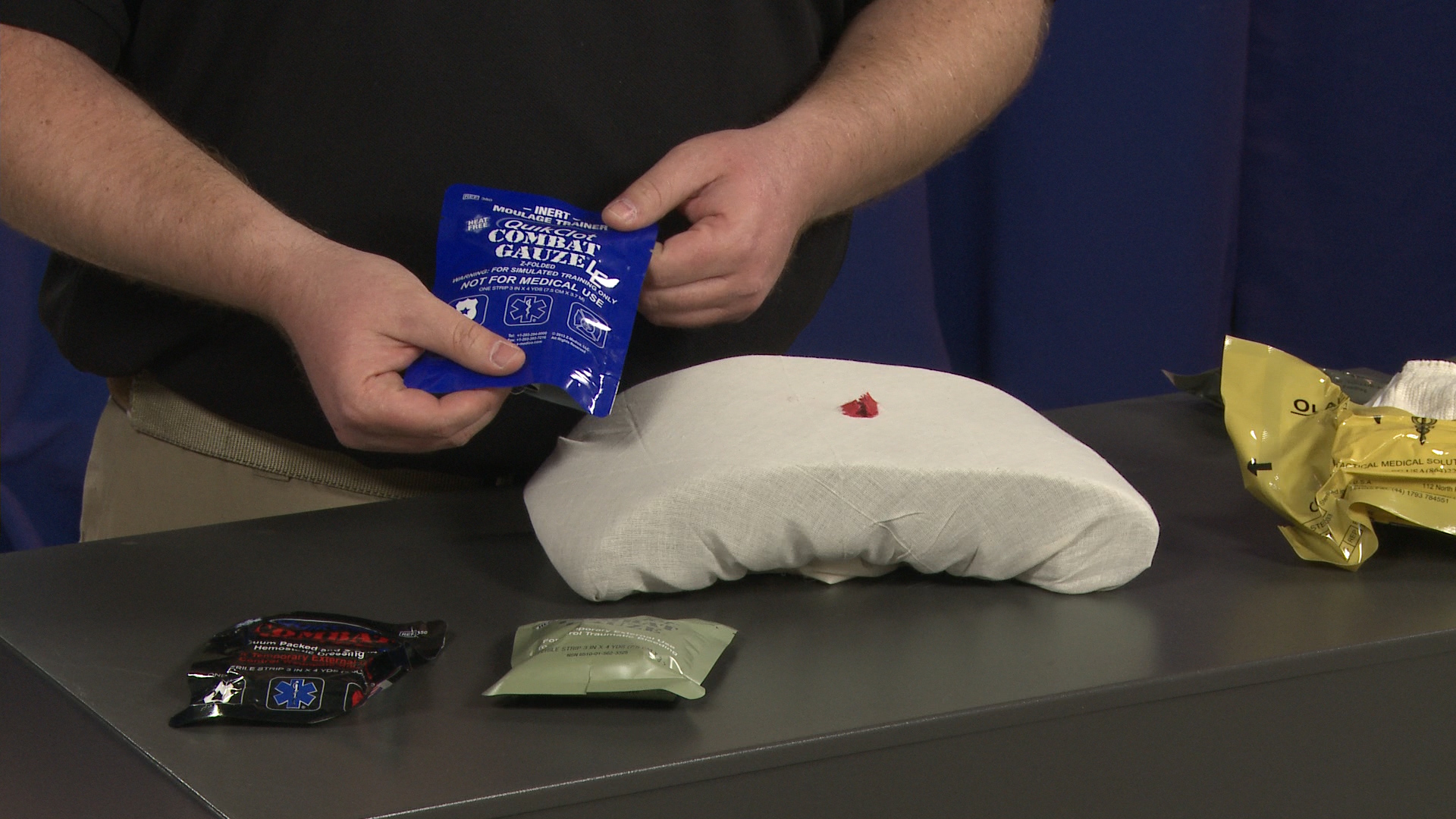 Session 10: Hemostatic Agents
12:34
Session 11: Circulation Airway Breathing (C.A.B.)
6:07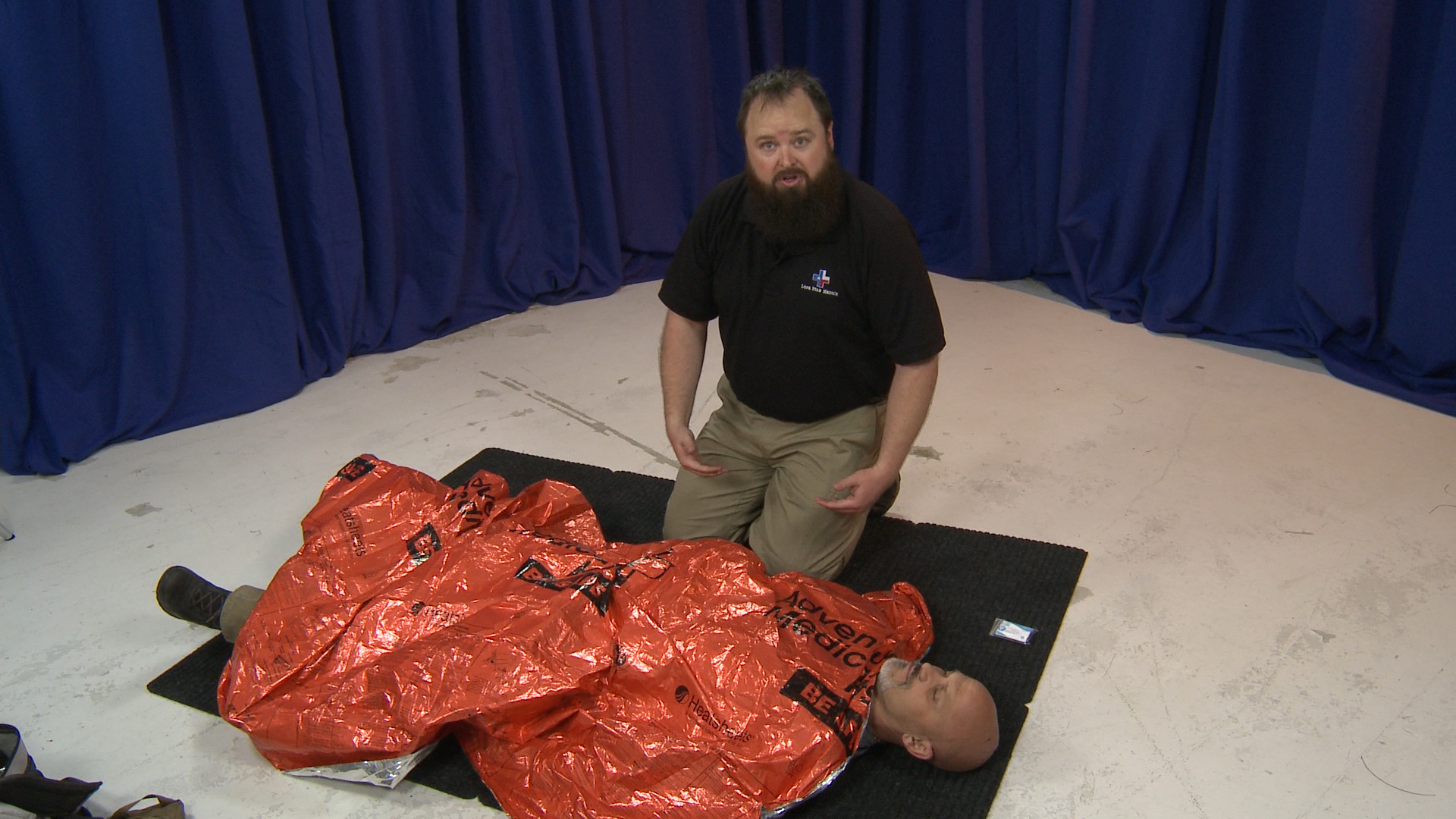 Session 12: Hypovolemic Shock
8:47
In the immediate aftermath of a violent attack, once the threat has been eliminated, having the medical tools at hand and the training necessary to immediately tend to victims can mean the difference between life and death.
This Class, Self Defense Medicine, provides you with specific information, demonstrations, and insights to integrate emergency medical aid into your personal defense preparations and training.
Your instructor is Caleb Causey, owner and Director of Training for Lone Star Medics in Arlington, Texas. Caleb combines his formal training as a Paramedic with his personal experience, serving as a combat medic in the U.S. Army and as a SWAT Tactical Medic, to teach students life-saving medical skills among the chaos and trauma of a violent attack.
Along with in-person professional medical training, the information provided in this class can help you prepare for quick and decisive action, to provide the emergency treatment needed to stabilize a critically wounded victim until professional help arrives.
This unique and information-filled presentation gets students thinking about how to react in the first few moments following an attack, once the threat has been stopped. Often times those involved in violent encounters are not even aware they are injured.
Using a technique called a Blood Claw, you will see how to quickly and carefully identify the presence and severity of injuries on yourself and others. Following this method, students are able to prioritize treatment, and to administer the immediate help needed to stabilize victims until professional medical help arrives.
Significant loss of blood is common in traumatic injuries, such as bullet wounds and stabbings. Preventing blood loss is of the utmost importance. Use what you learn here to assemble and train with your own Individual First Aid Kit (IFAK). You'll learn important design characteristics of various life-saving medical tools, including different styles of tourniquets, as well as common variations of pressure bandages and hemostatic agents. You will learn how to properly apply these and other products to yourself and others.
Other topics covered by this class include how to treat a puncture wound of the chest, as well as how to recognize and treat Hypovolemic Shock due to extreme blood loss. You'll see the products used to treat these and other conditions, and get easy-to-follow demonstrations showing how they're used.
These and other valuable live-saving tips and information make up one of the most important classes you can take to prepare yourself to respond quickly in the aftermath of a violent encounter.
Bonus materials available after purchase
How Do I Know What The Class Covers?
Do I Have To Be A Member Of Personal Defense Network To Purchase A Class?
How Do I Purchase A Class?
How Do I Access/View My Class?
Do I Have To Take The Class Right Away?
Is There A Limit On The Times I Can View My Class?
Can I View A Class On My Tablet Device Or Mobile Phone?
How Do I Get Access To The Bonus Materials For The Class?
How Does The Class Q&A Resource Benefit Work?
Can I Print Out Class Details?
What Are PDF Downloads?
Are There Any System Requirements To View The Class Video Content?
Why Do You Need My Email?
Can I Get A Refund If I Don't Like The Class?
How Do I Contact PDN Academy?
Purchase Class
Purchase class and add to your personal library with on-demand video access.
Enjoy on-demand video access to this content anytime, anywhere for the one-time cost below.
You won't lose access, with or without an active current Membership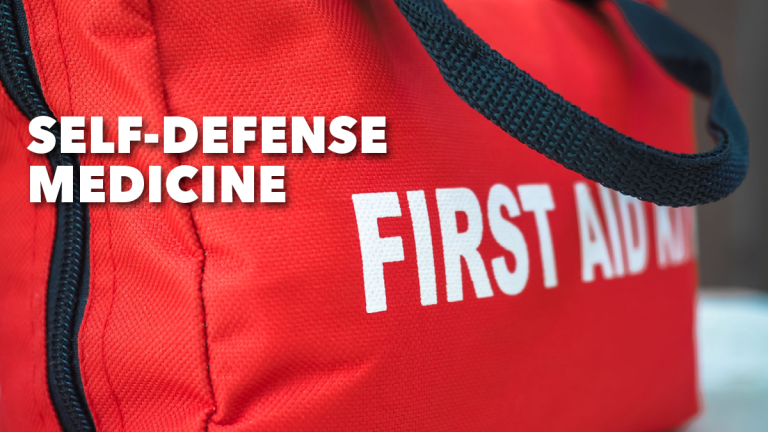 Self Defense Medicine
Purchase this class for $39.99.