Interactions with Law Enforcement While Armed + DVD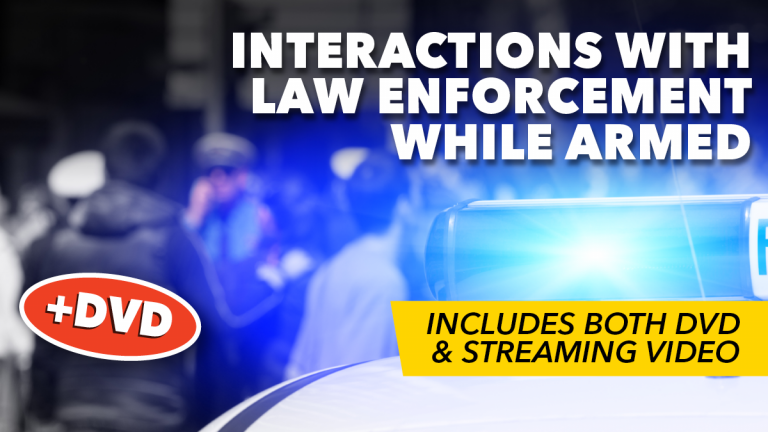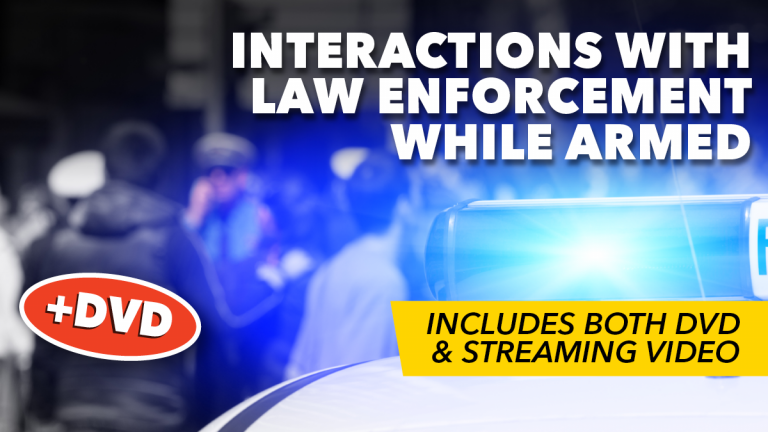 In-depth Instruction; over 147 mins
On-demand video access anytime
Bonus downloadable PDF resources
Access to class Q&A
Available for purchase: $49.99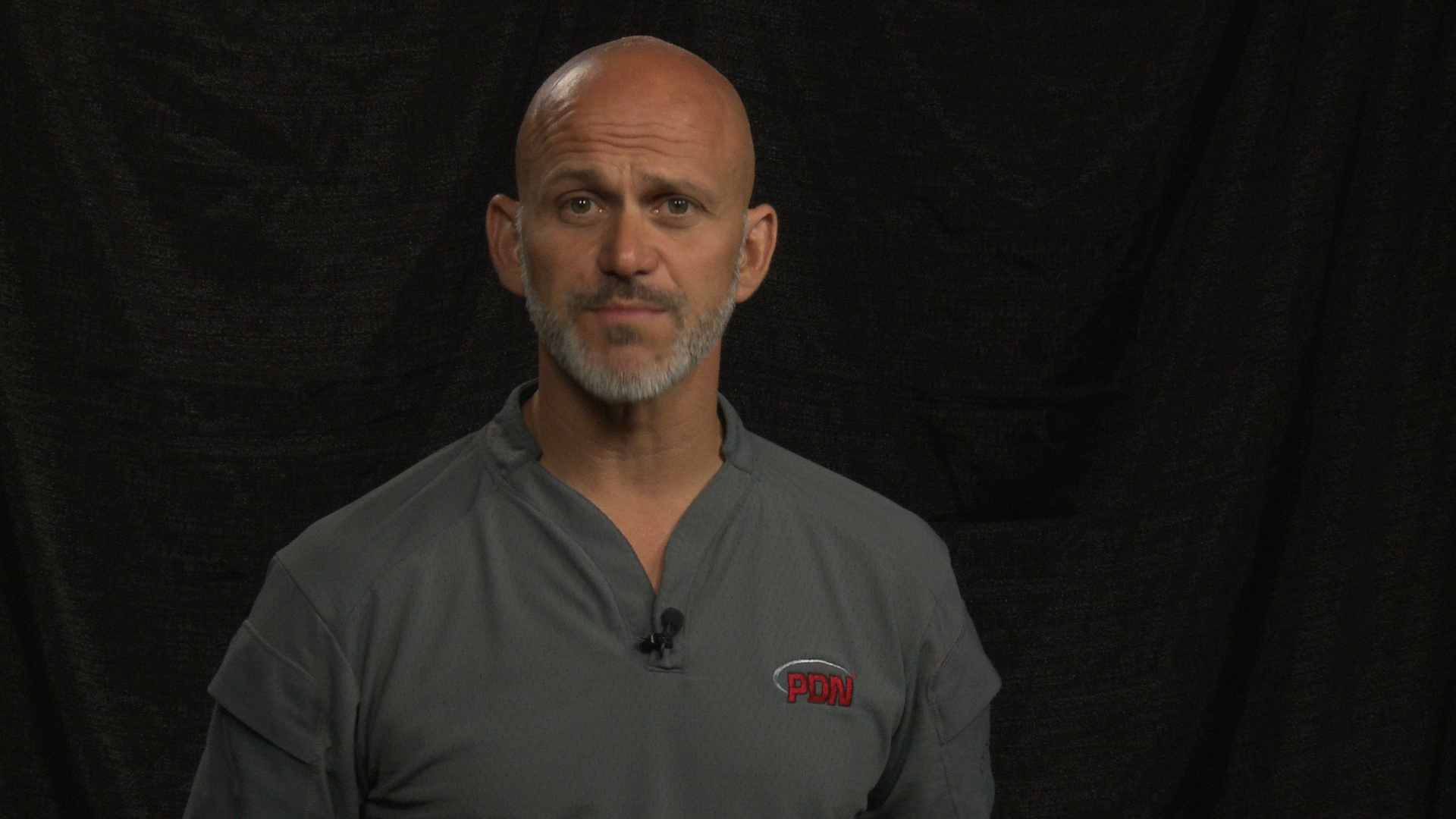 Session 1: Introduction
3:42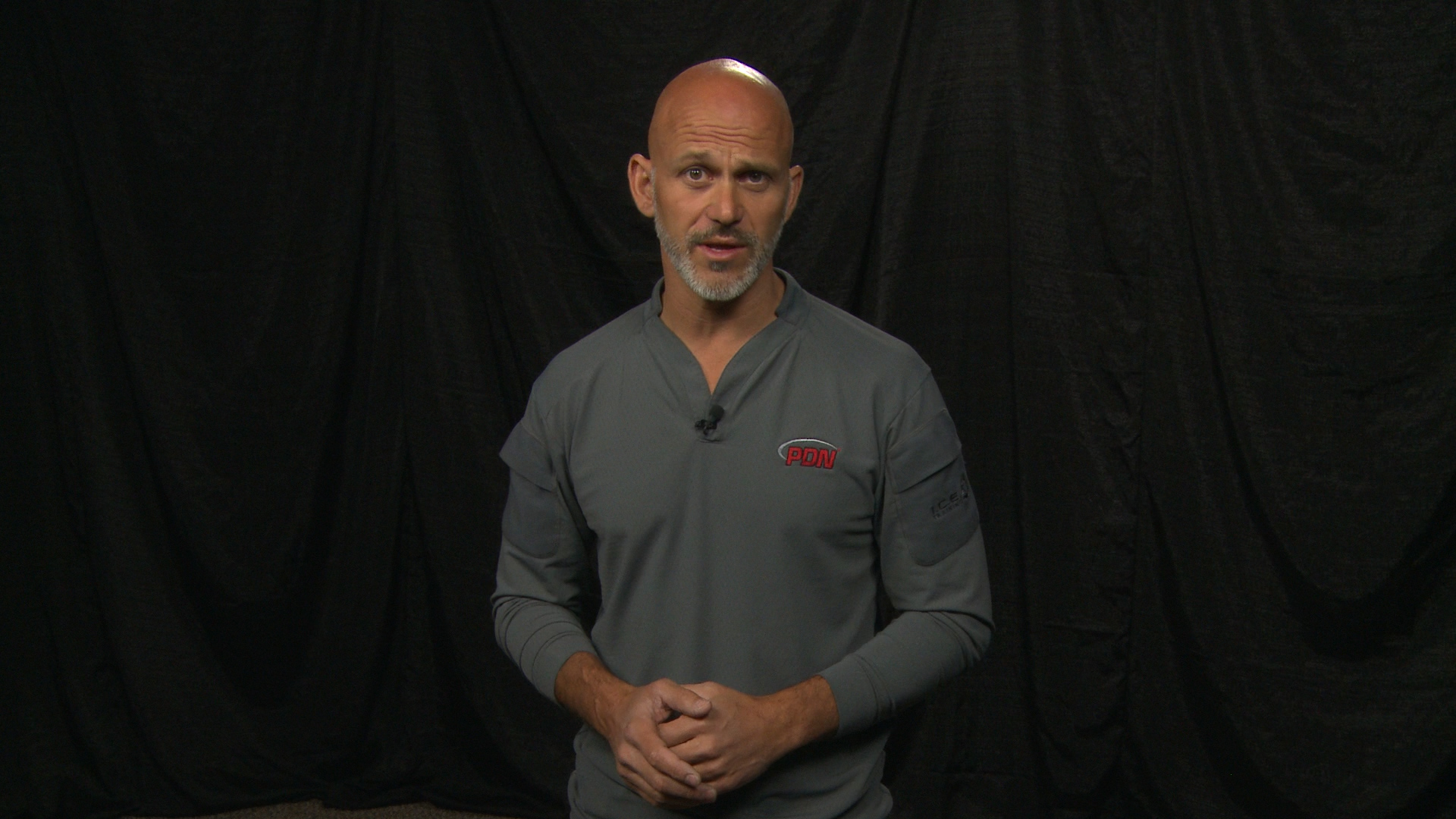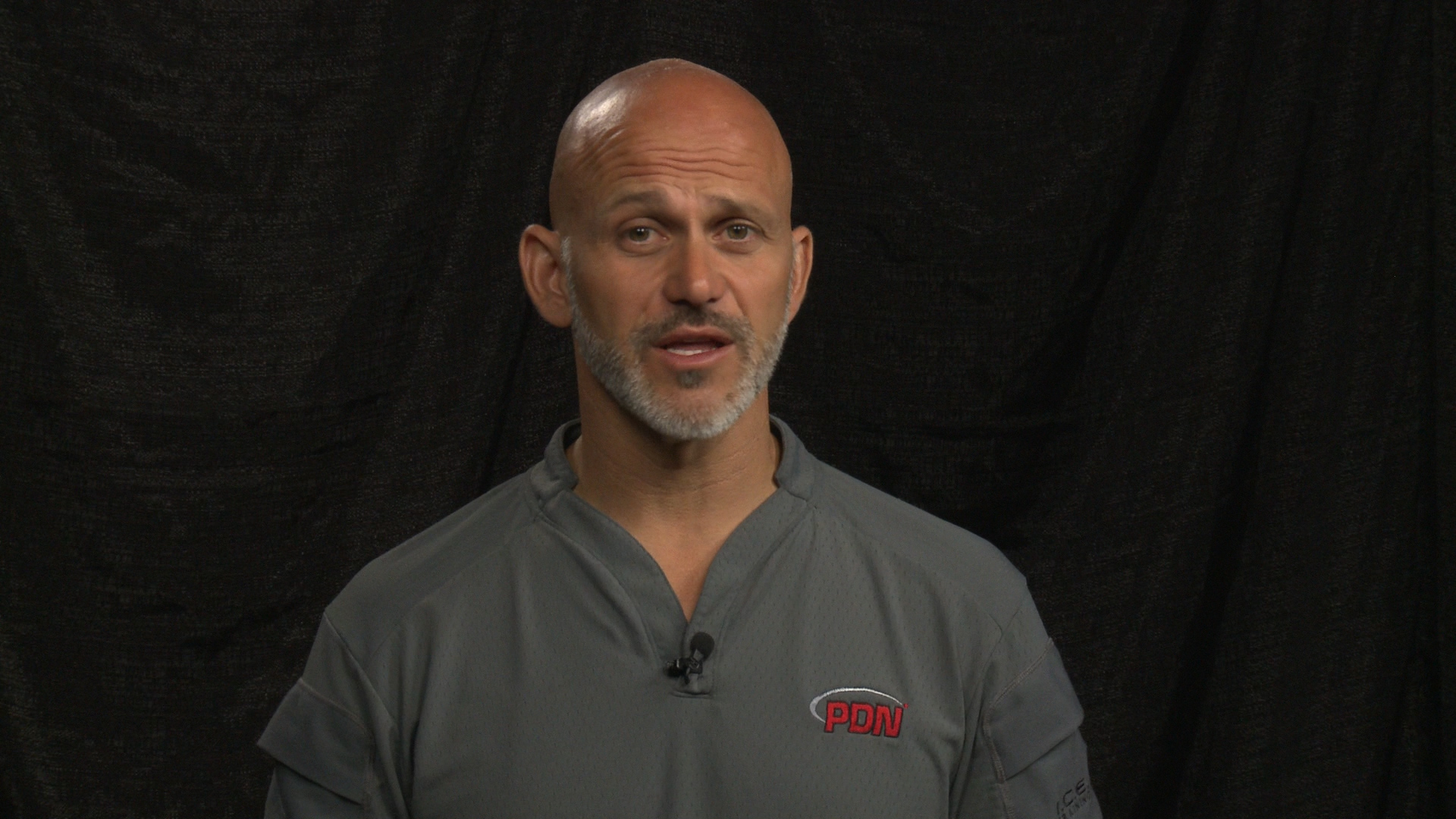 Session 3: Carry a Gun Legally
15:32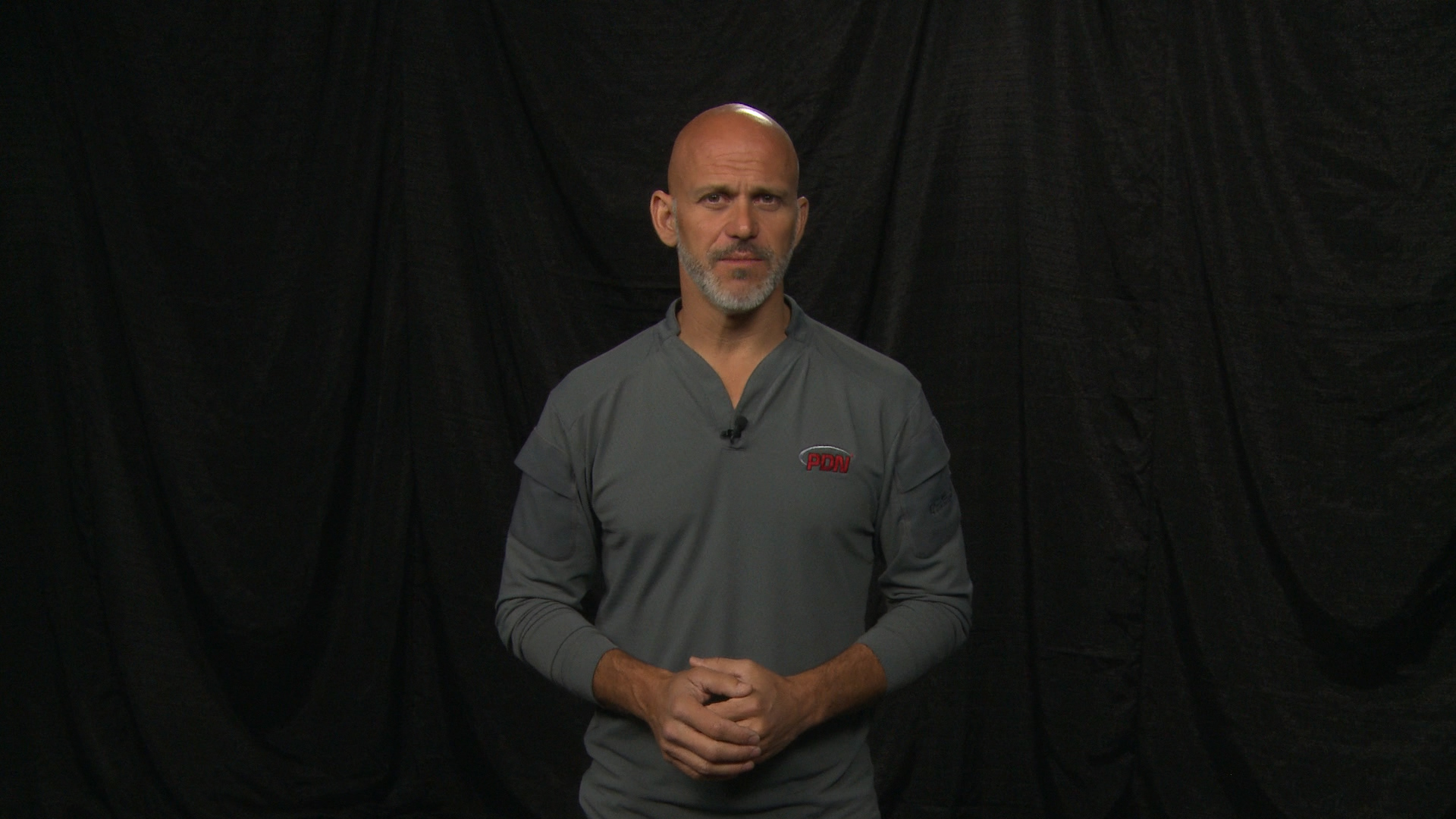 Session 4: Firearms in Buildings
9:03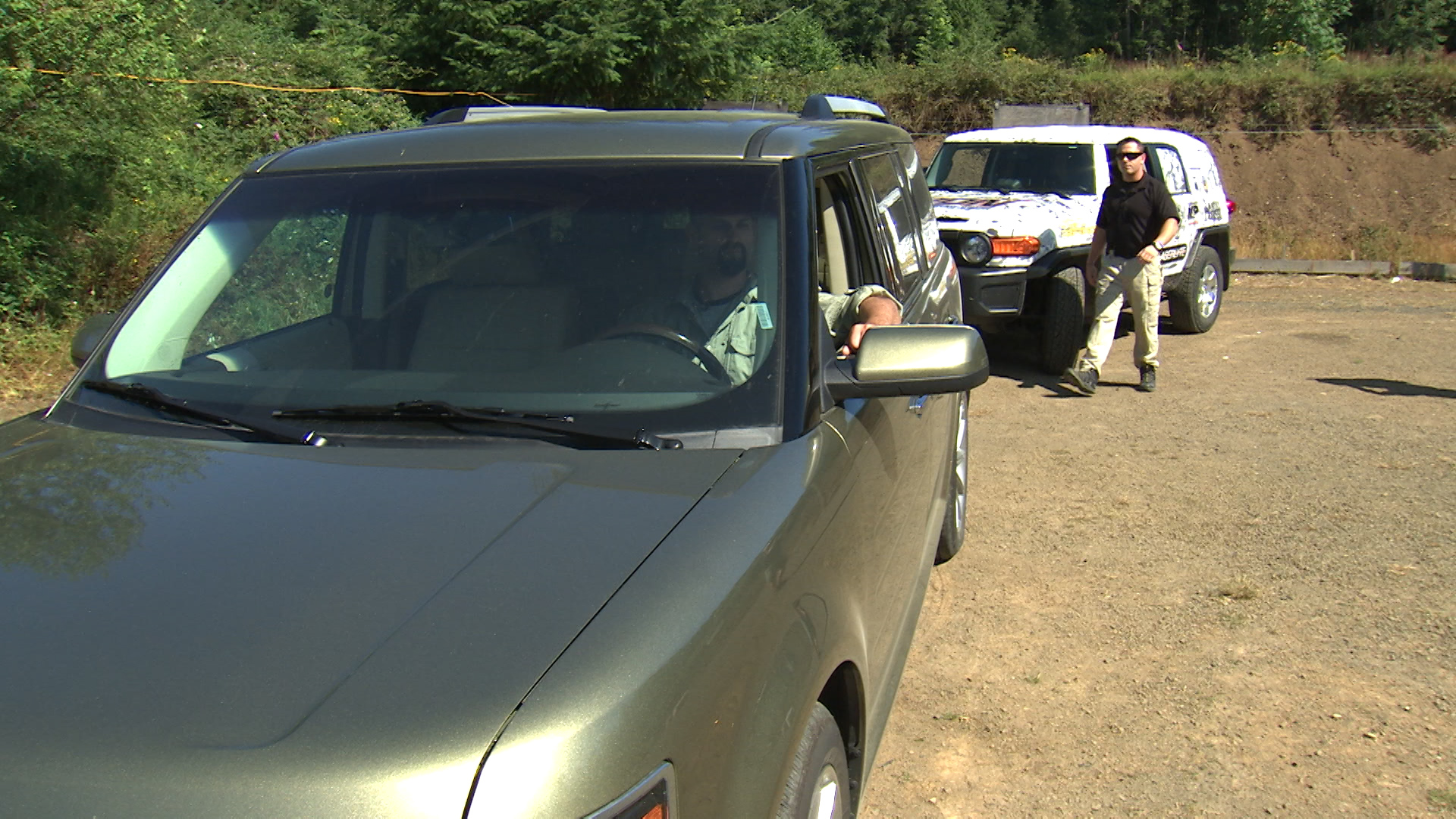 Session 5: Firearms in Vehicles
35:38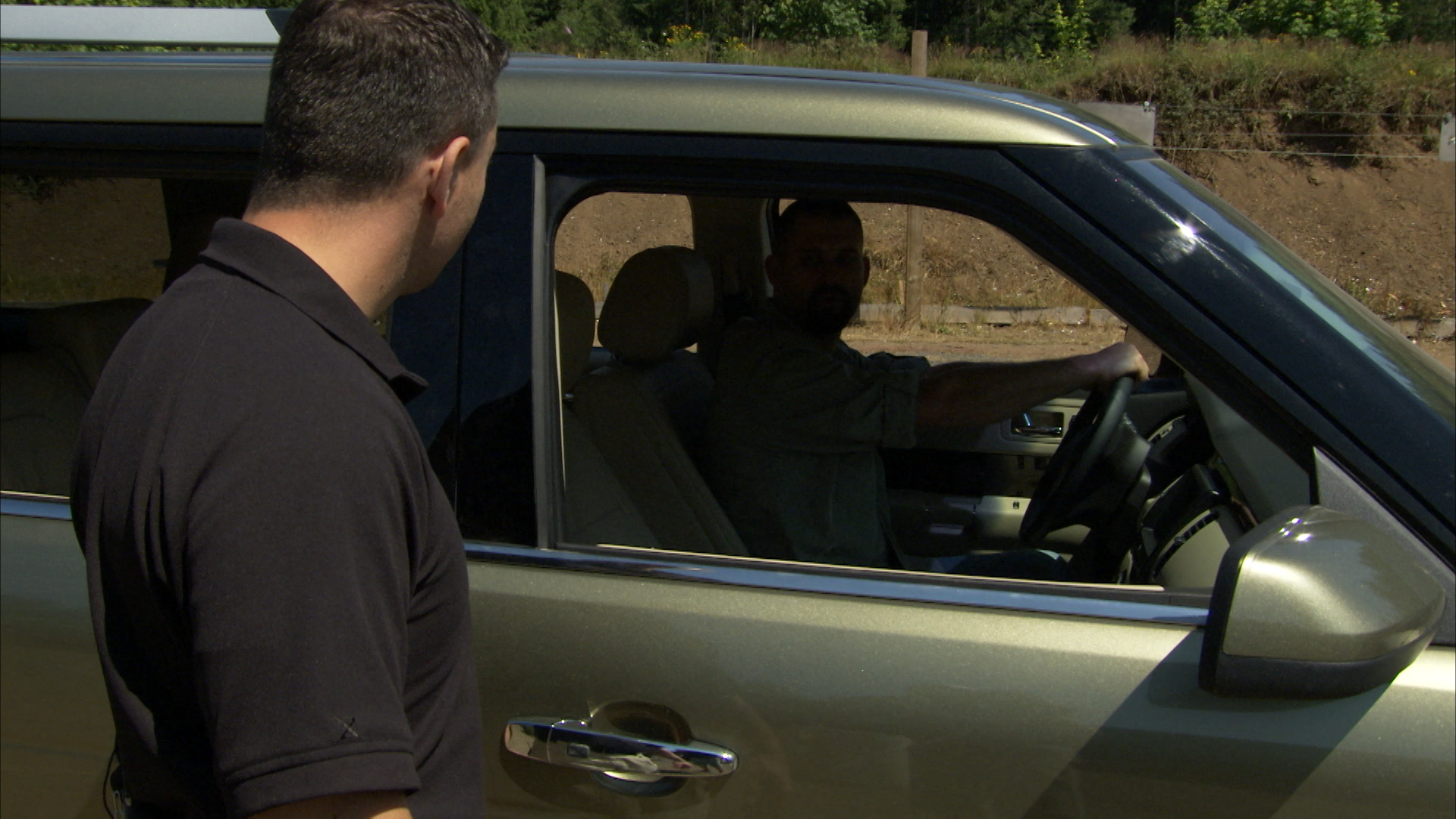 Session 6: Firearms in Vehicles: Off Body Carry
13:36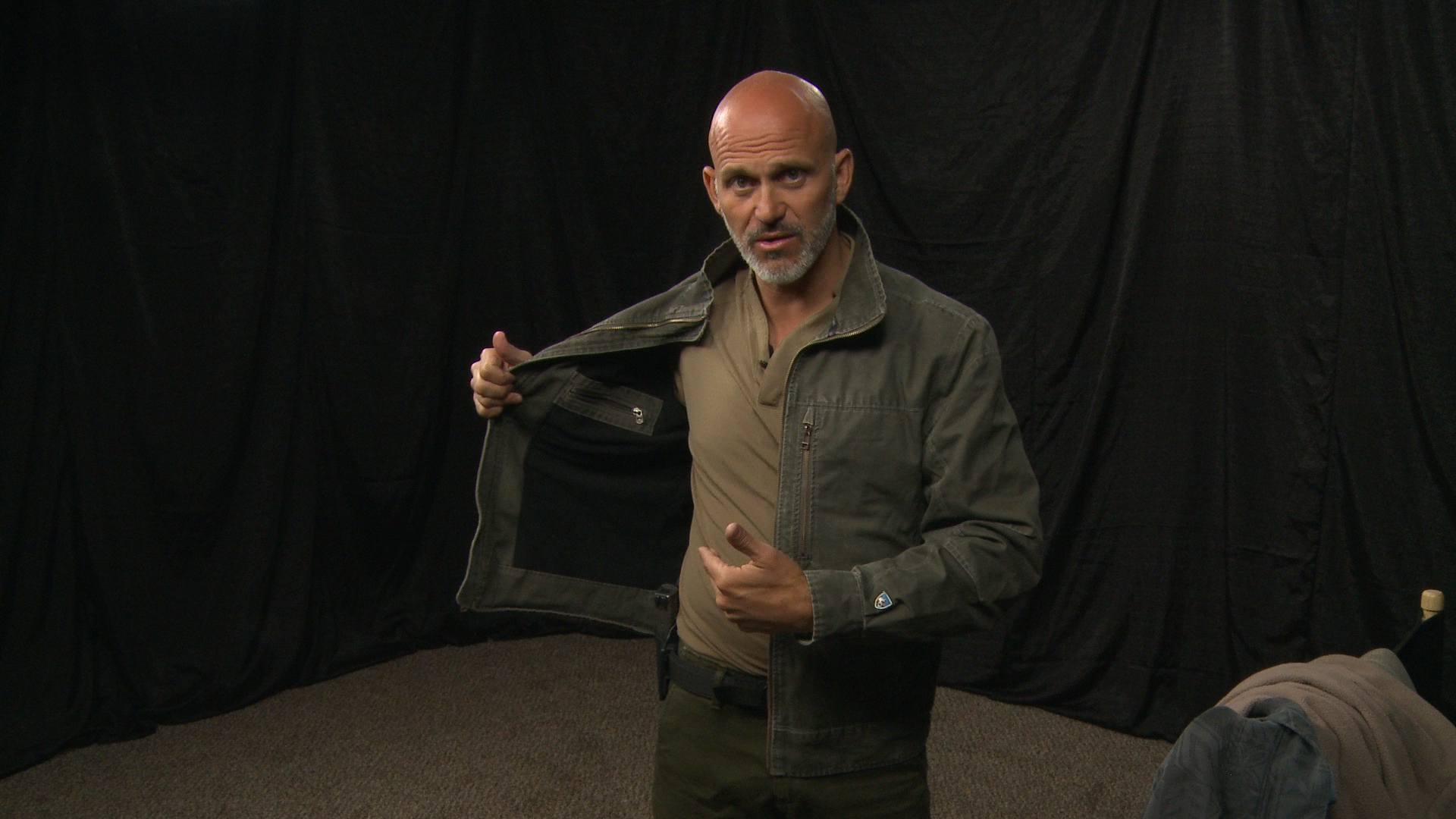 Session 7: How to Carry
11:35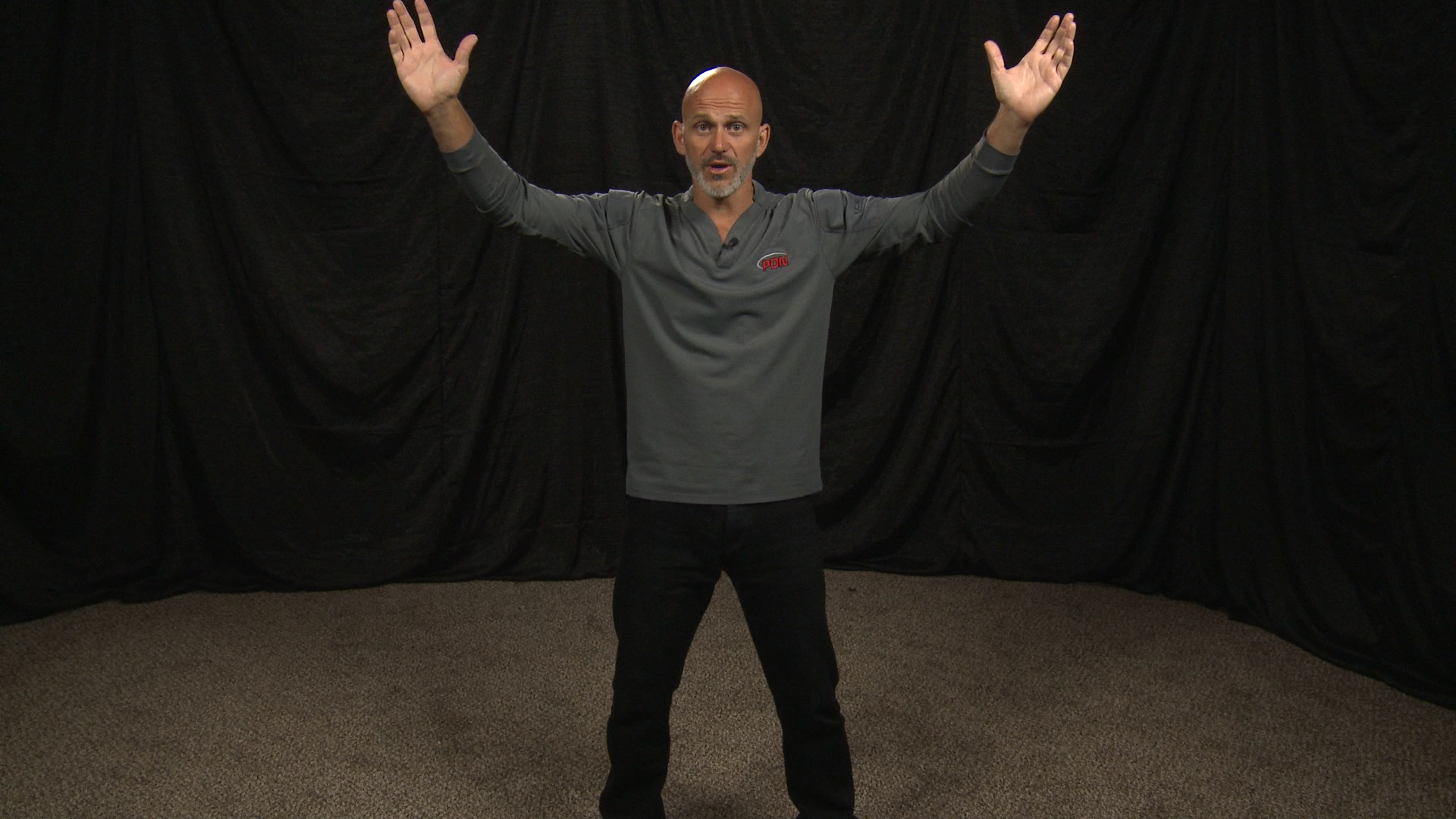 Session 8: Approaching Law Enforcement While Armed
8:58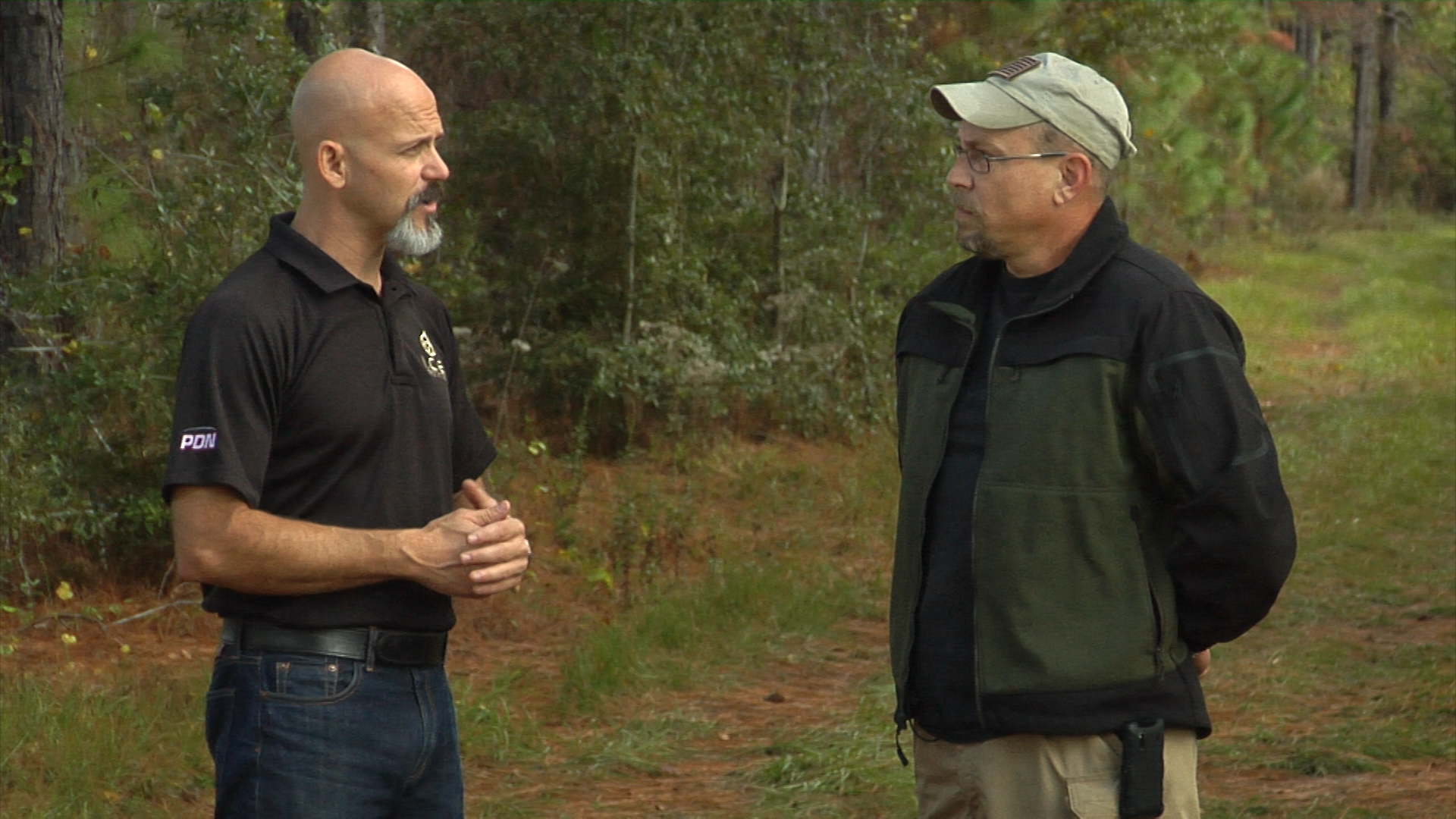 Session 9: After Defensive Gun Use
39:54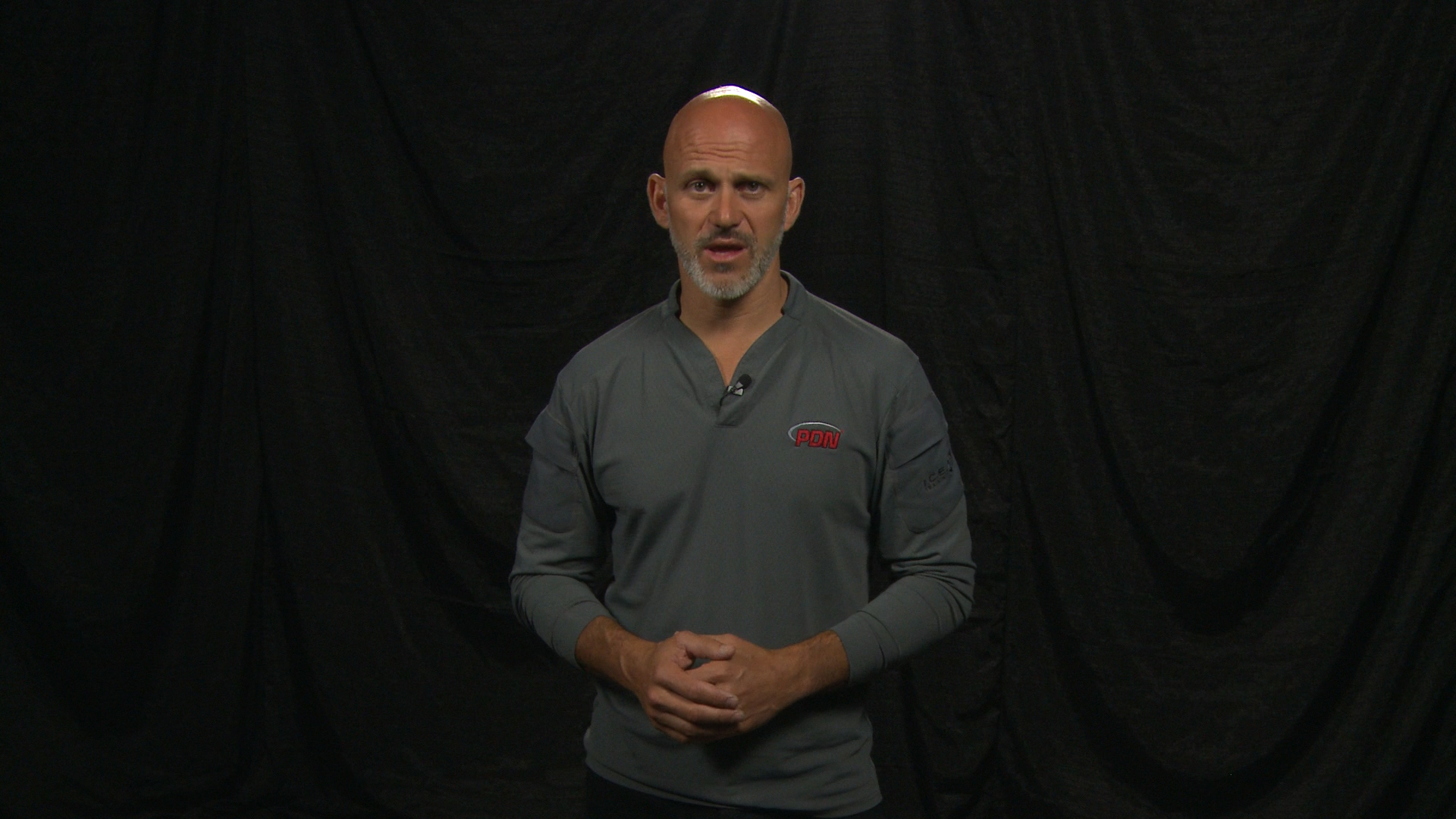 Session 10: Final Thoughts
3:19
One of the most important considerations for anyone who chooses to own a firearm for personal defense is knowing how to interact with law enforcement while in the presence of a lawfully owned gun.
Understanding how law enforcement may perceive the presence of a firearm, under a variety of everyday situations, is critical to ensuring the safety of both law enforcement and gun owners alike.
Your instructor is Rob Pincus. Rob draws on years of personal experience carrying a firearm for personal protection as well as being an active member of the law enforcement community.
This Class provides you with specific steps and information to make sure every day police interactions are as routine as possible. It addresses specific situations like approaching an officer with a question, being armed while in a vehicle, being interviewed as an eyewitness, or being visited by an officer in your home. It covers the most common methods of concealed and open carry, as well as off-body and staged firearms.
With this Class, you'll understand the importance of knowing the laws of firearm ownership and use in order to ensure compliance where you plan to possess a gun. Plus, you will learn how your firearm is carried or staged affects the manner in which you interact with a law enforcement officer, and steps you can take to ensure the safety of all involved.
Use this class to get valuable insight into how law enforcement may perceive interactions with lawfully armed individuals and how to avoid unintended actions which can quickly and seriously escalate otherwise routine situations.
Plus, through situational role-playing, you'll see detailed demonstrations of traffic stop scenarios, led by a law enforcement officer. Apply what you learn in this important class to your personal protection plan. Learn to anticipate interactions you may have with law enforcement while you're armed and the steps you can take to ensure a safe and cooperative experience.
More Than a Video Presentation
In addition to detailed video instruction and demonstrations, this Class includes a series of printable worksheets, provided to reinforce the information presented in the video. Use each worksheet to evaluate how to put the lessons you've learned into practice as part of your personal defense plan.
You'll also be provided with a handy reference checklist, to retain in your vehicle, as a reminder of the steps to follow in the event of a law enforcement interaction while you're armed in your vehicle.
NOTE: You'll receive this Class video instruction in two forms: As on-demand streaming video (in your PDN Account); and as a physical DVD, mailed to you.
Bonus materials available after purchase
How Do I Know What The Class Covers?
Do I Have To Be A Member Of Personal Defense Network To Purchase A Class?
How Do I Purchase A Class?
How Do I Access/View My Class?
Do I Have To Take The Class Right Away?
Is There A Limit On The Times I Can View My Class?
Can I View A Class On My Tablet Device Or Mobile Phone?
How Do I Get Access To The Bonus Materials For The Class?
How Does The Class Q&A Resource Benefit Work?
Can I Print Out Class Details?
What Are PDF Downloads?
Are There Any System Requirements To View The Class Video Content?
Why Do You Need My Email?
Can I Get A Refund If I Don't Like The Class?
How Do I Contact PDN Academy?
Purchase Class
Purchase class and add to your personal library with on-demand video access.
Enjoy on-demand video access to this content anytime, anywhere for the one-time cost below.
You won't lose access, with or without an active current Membership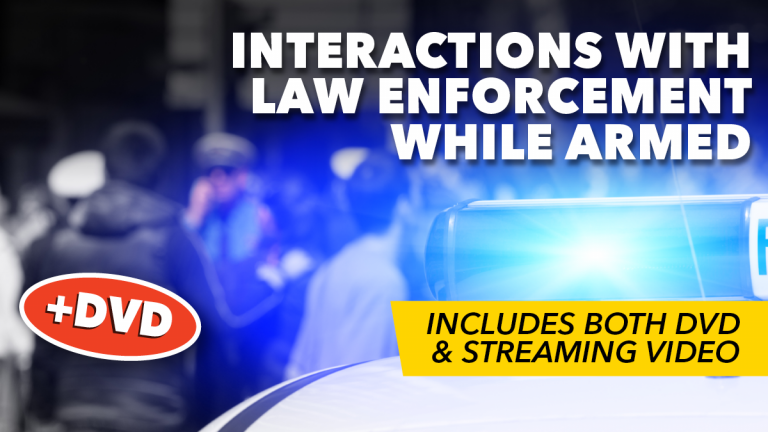 Interactions with Law Enforcement While Armed + DVD
Interactions with Law Enforcement While Armed + DVD
Purchase this class for $49.99.