Safer, Faster Knife Defense + DVD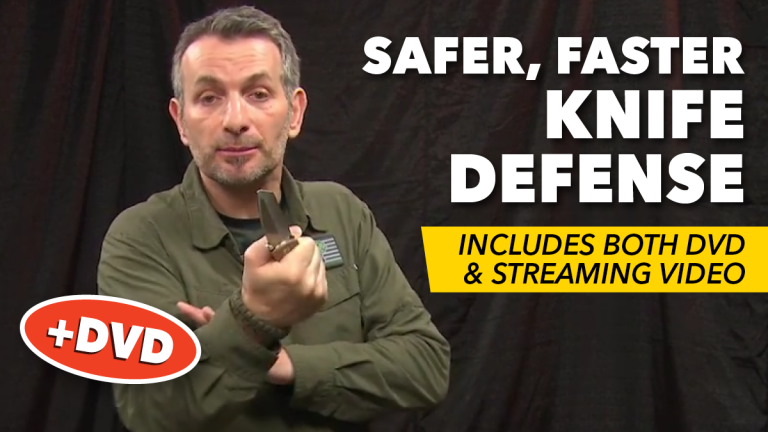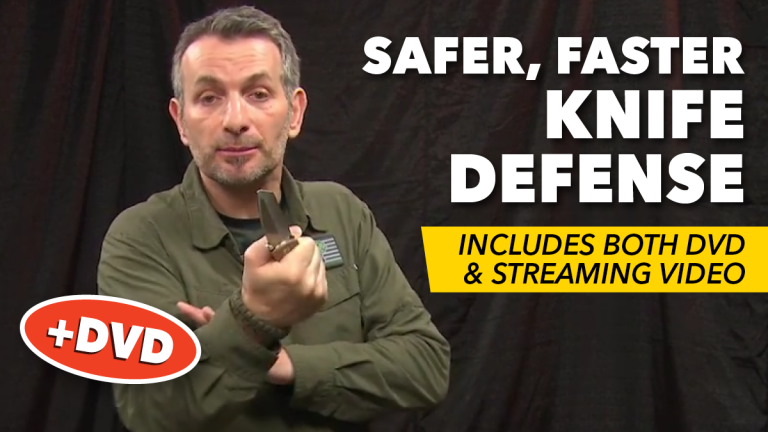 In-depth Instruction; over 186 mins
On-demand video access anytime
Bonus downloadable PDF resources
Access to class Q&A
Available for purchase: $14.99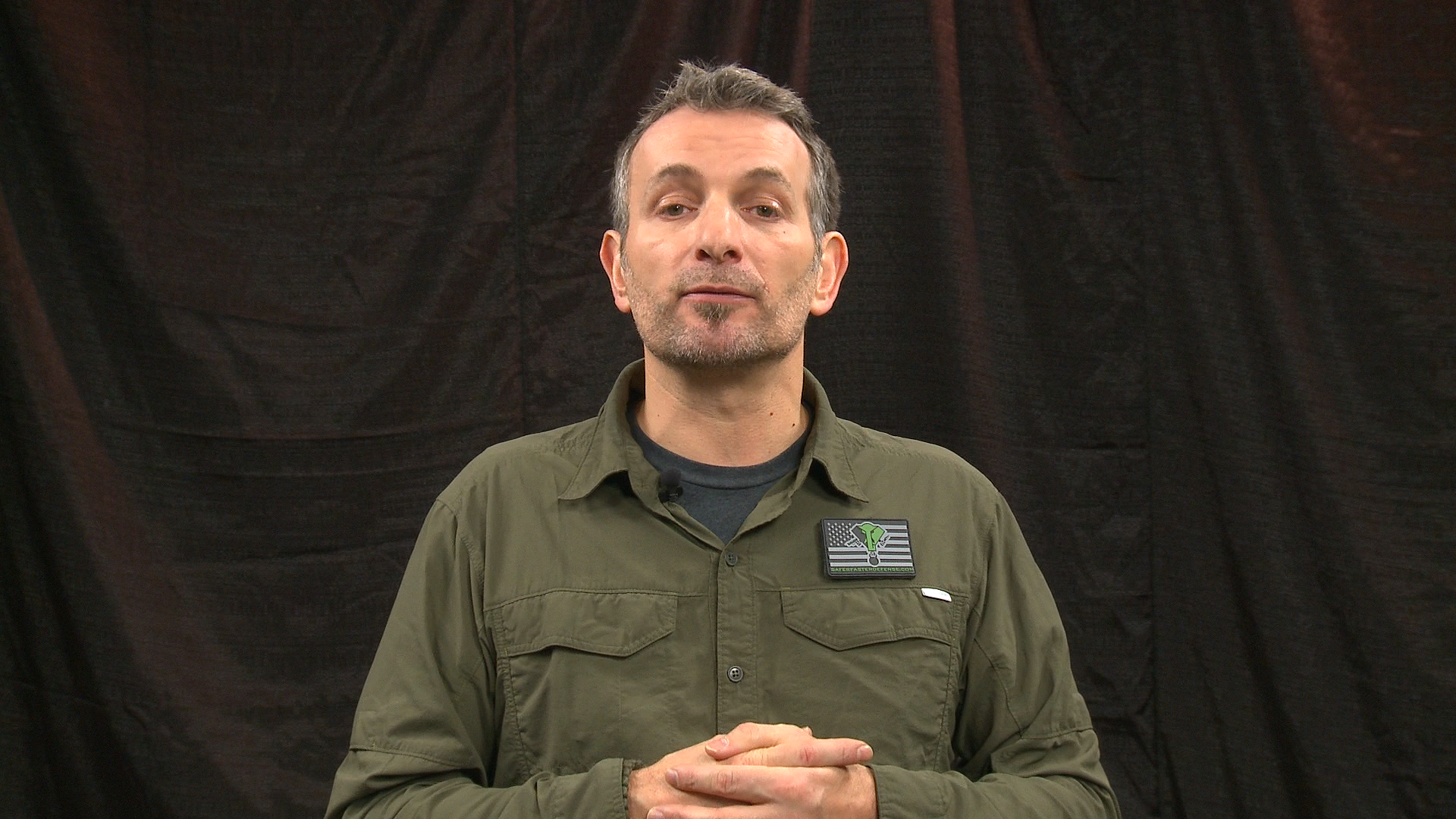 Session 1: Introduction
11:38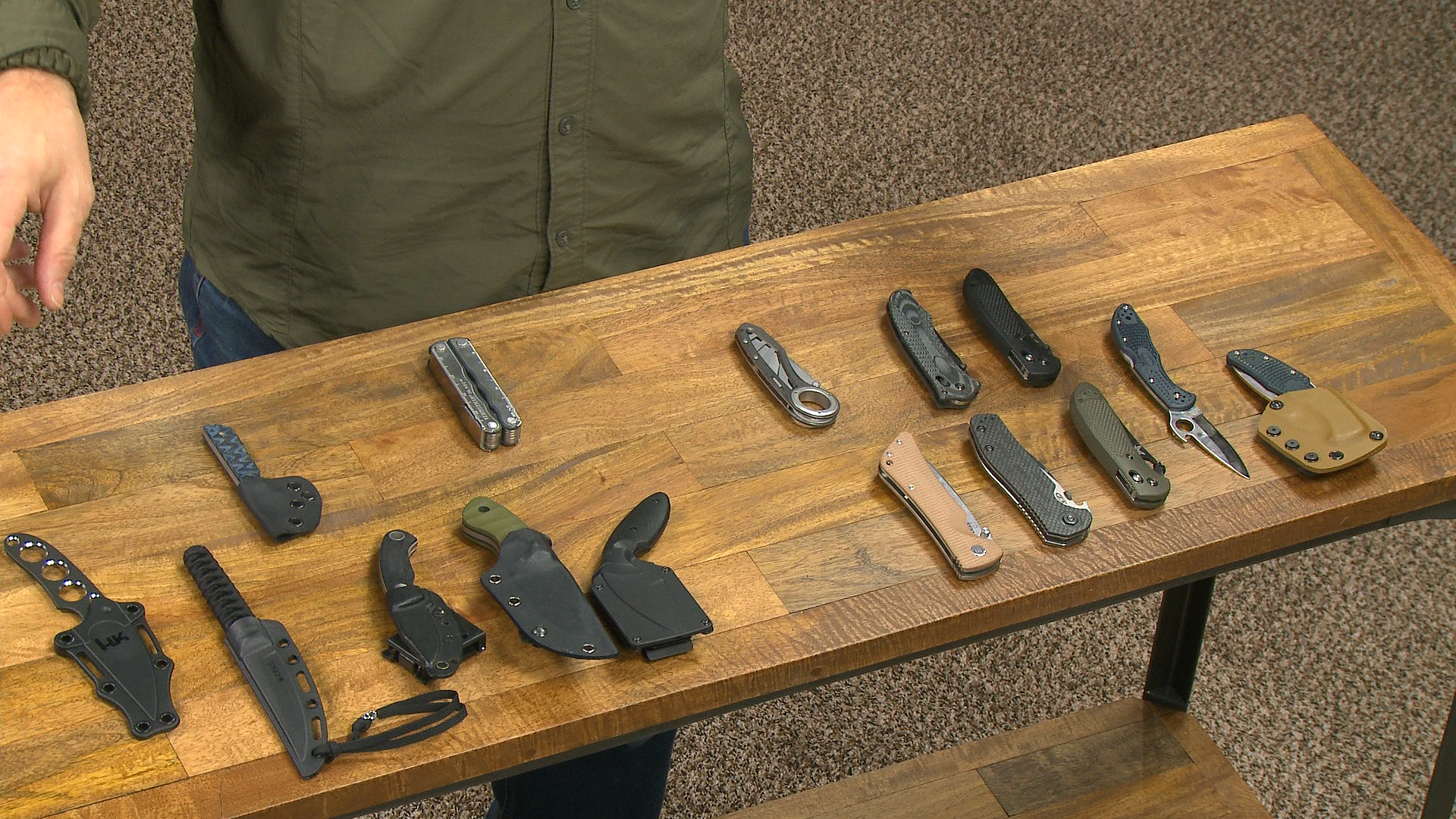 Session 2: Gear Selection
34:43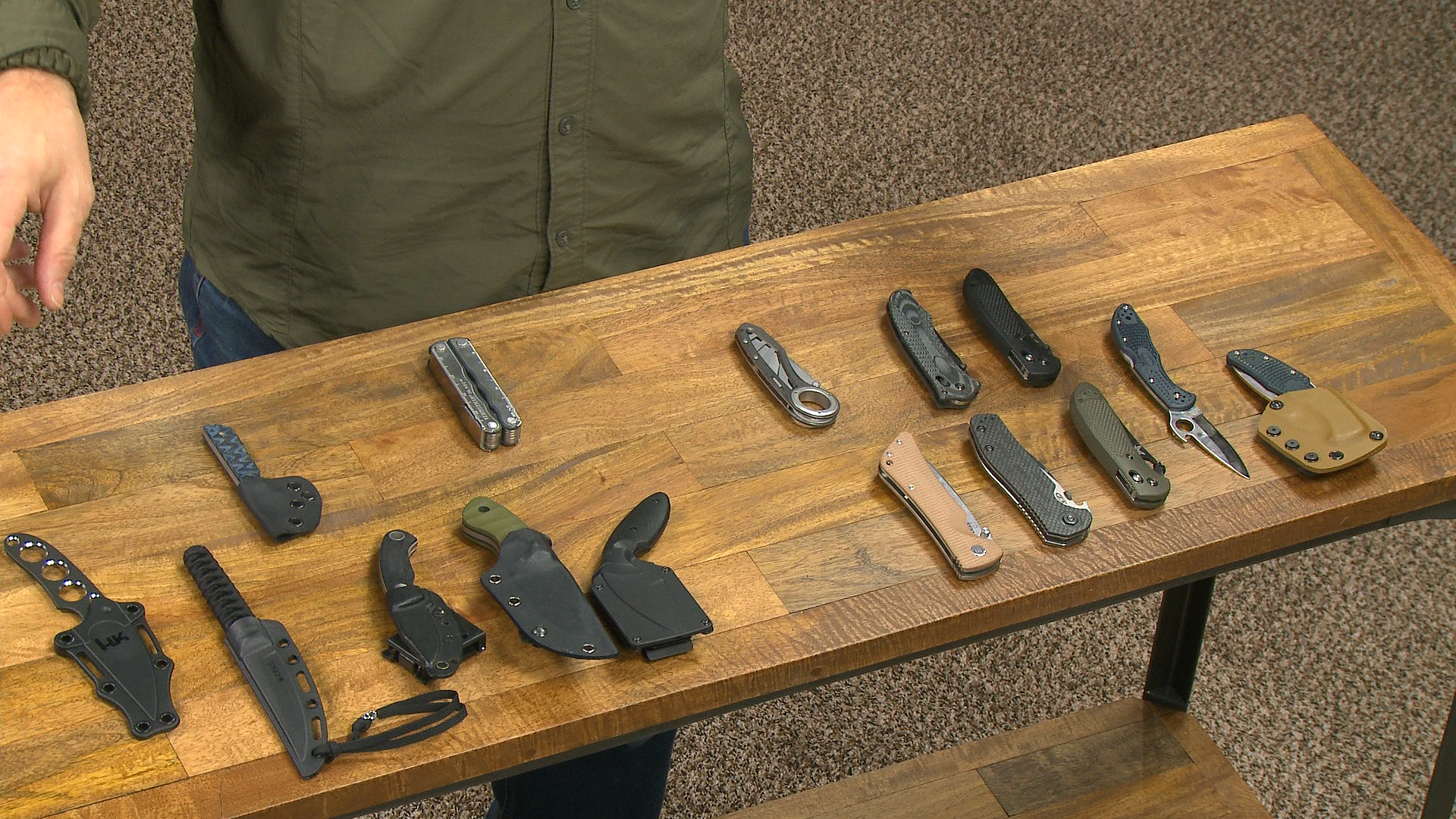 Session 3: Knife Grips
5:19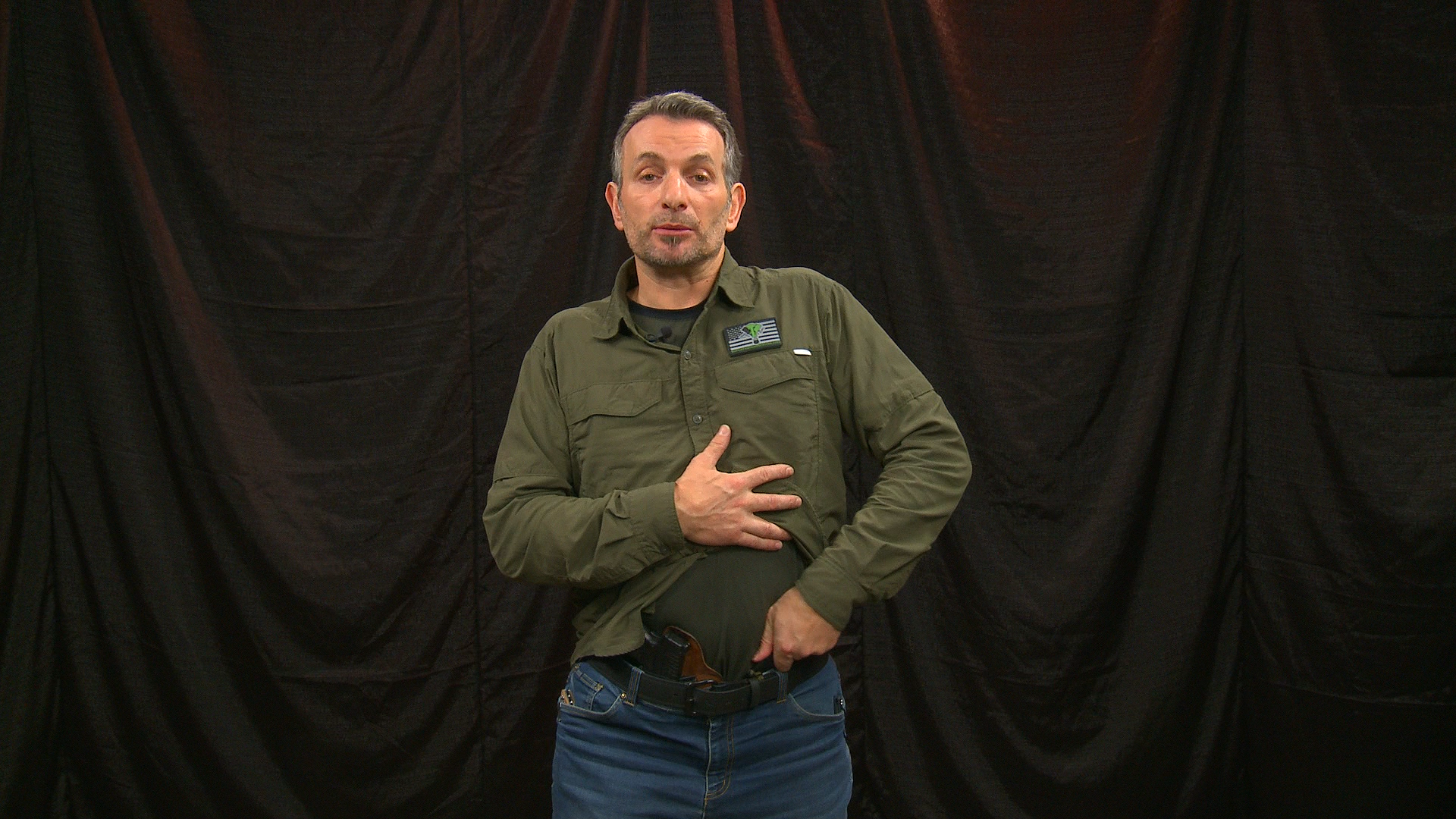 Session 4: Knife Carry Methods
2:38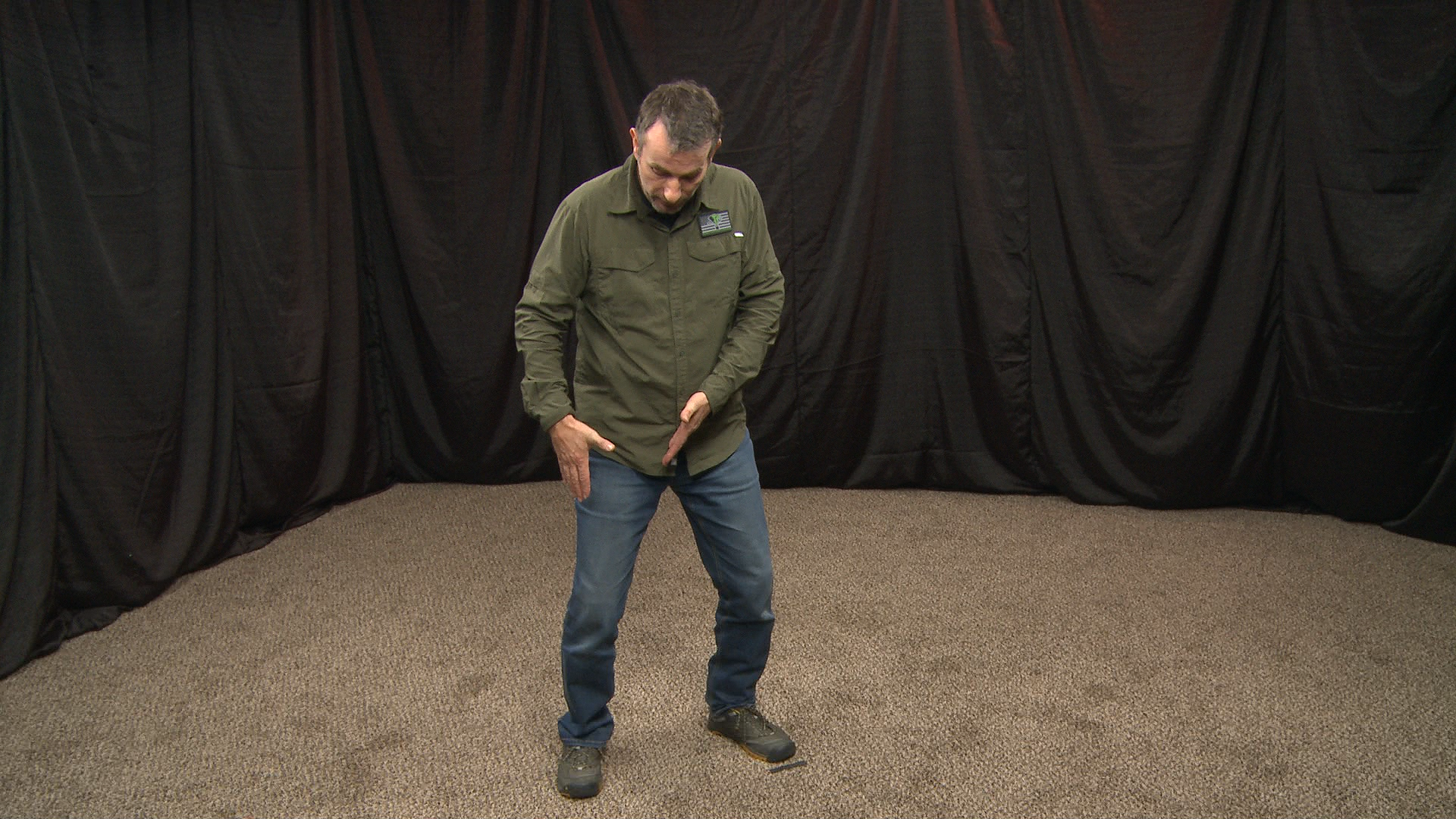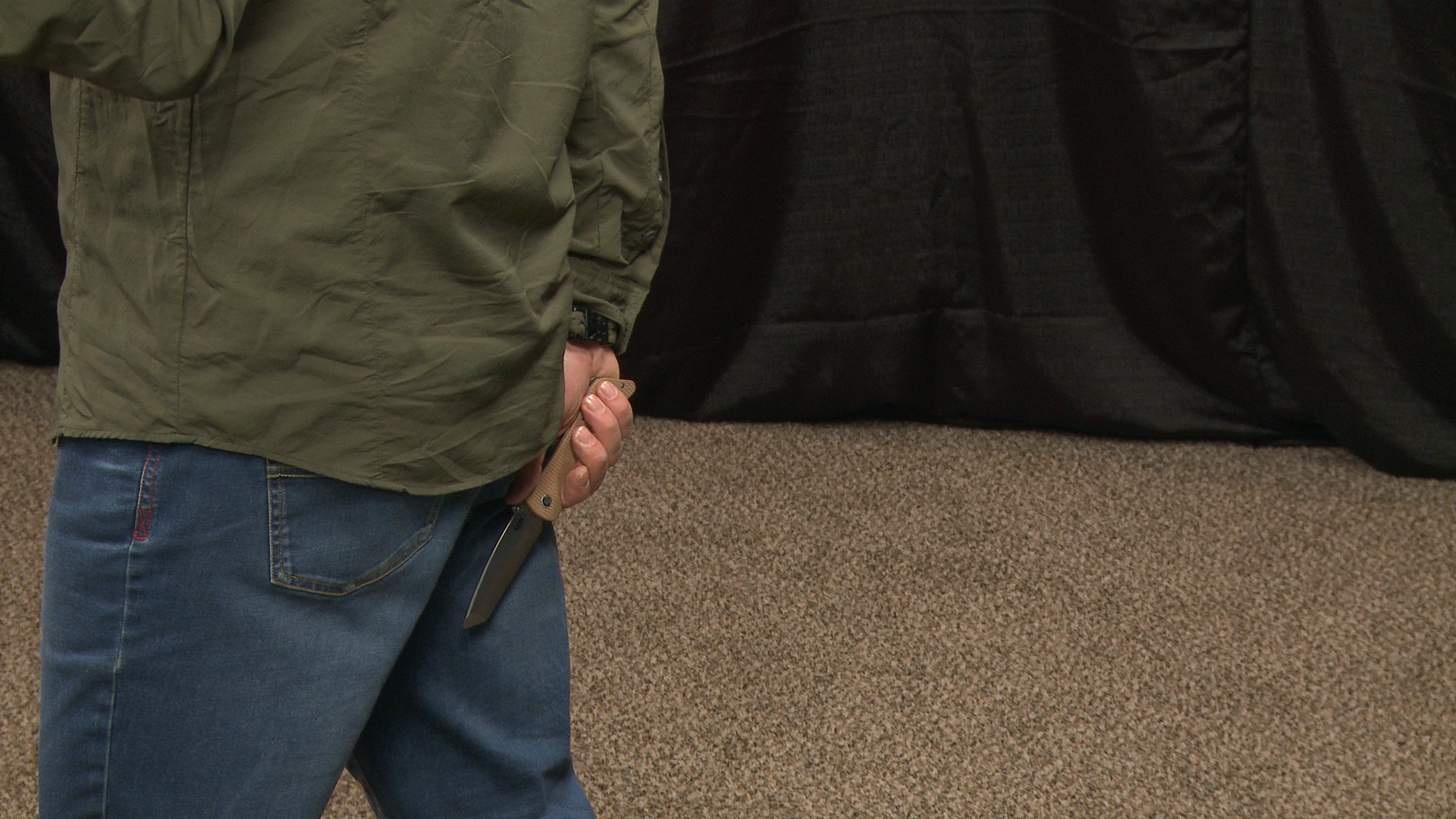 Session 6: The Draw
19:35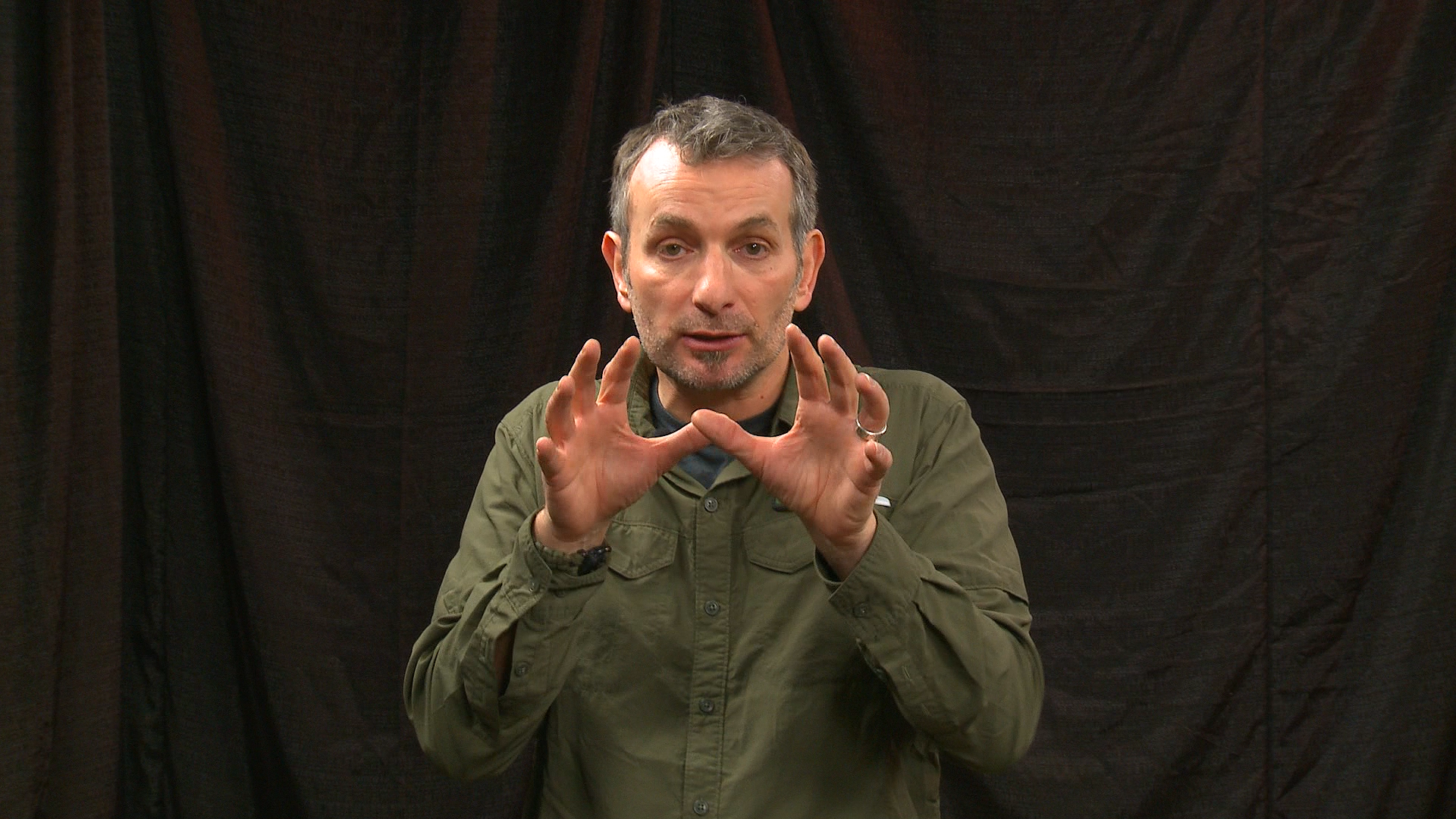 Session 7: Non-Violent Posture
14:26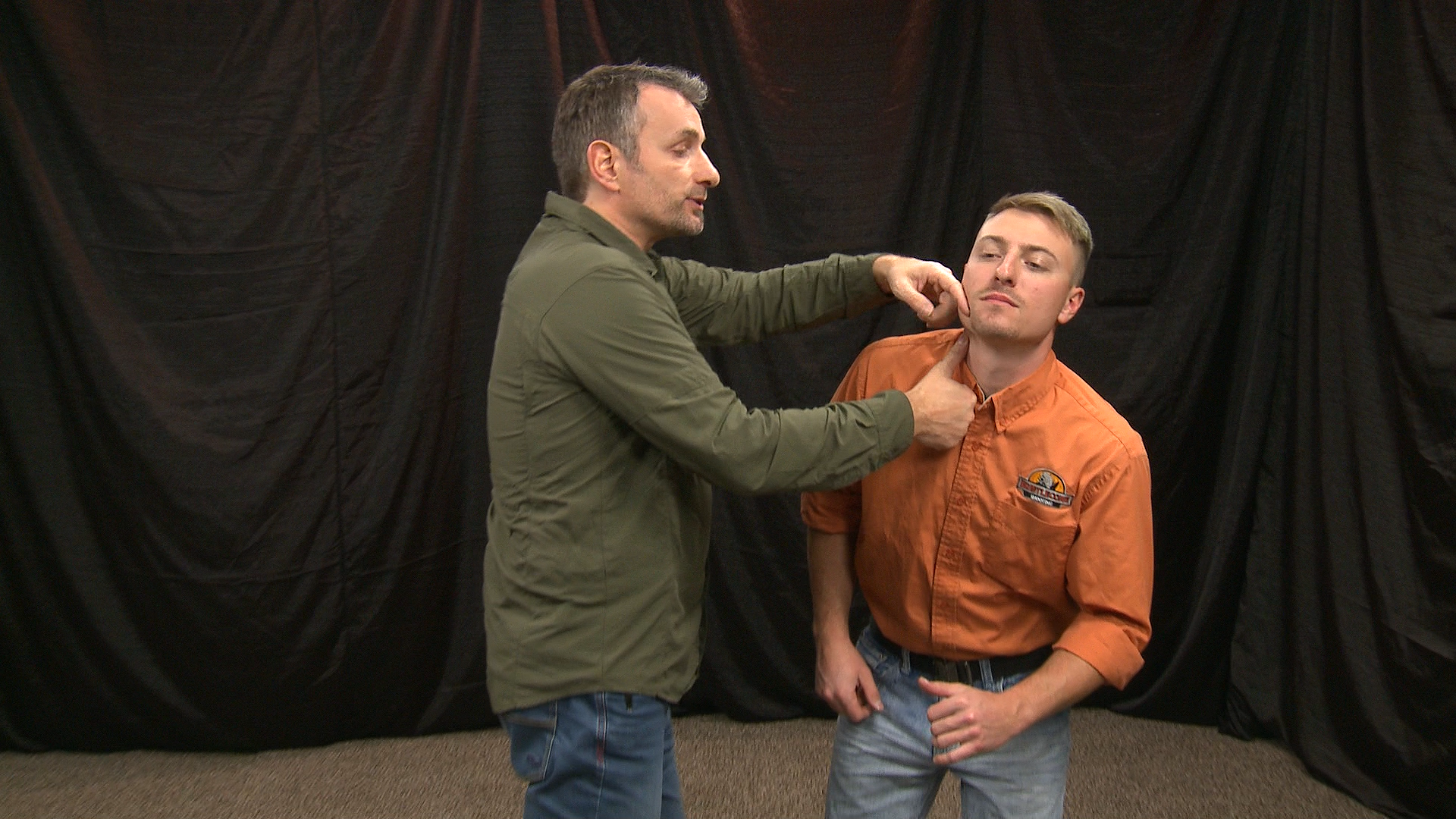 Session 8: Tactical Anatomy
17:57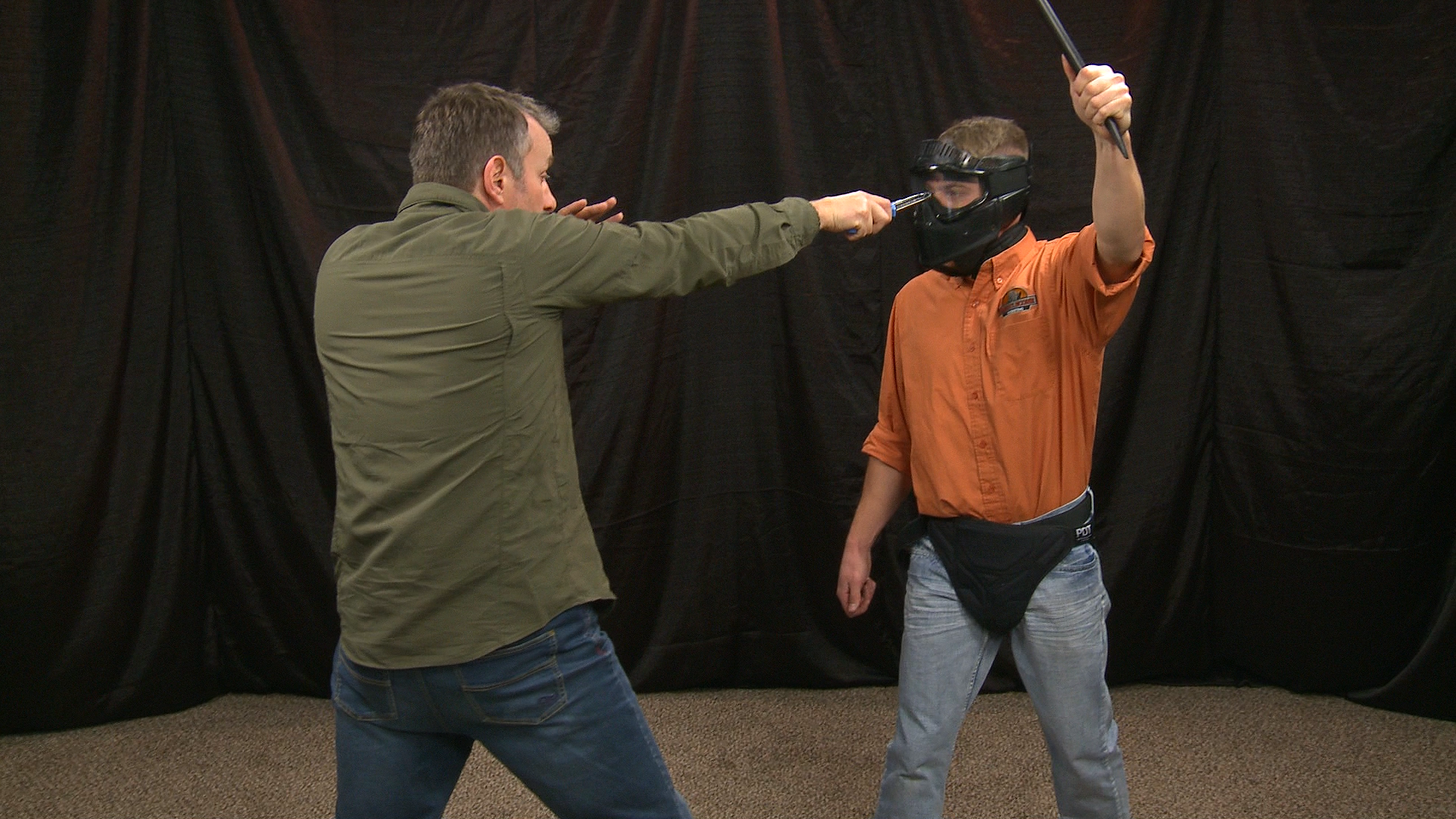 Session 9: Defensive Knife Tactics
28:14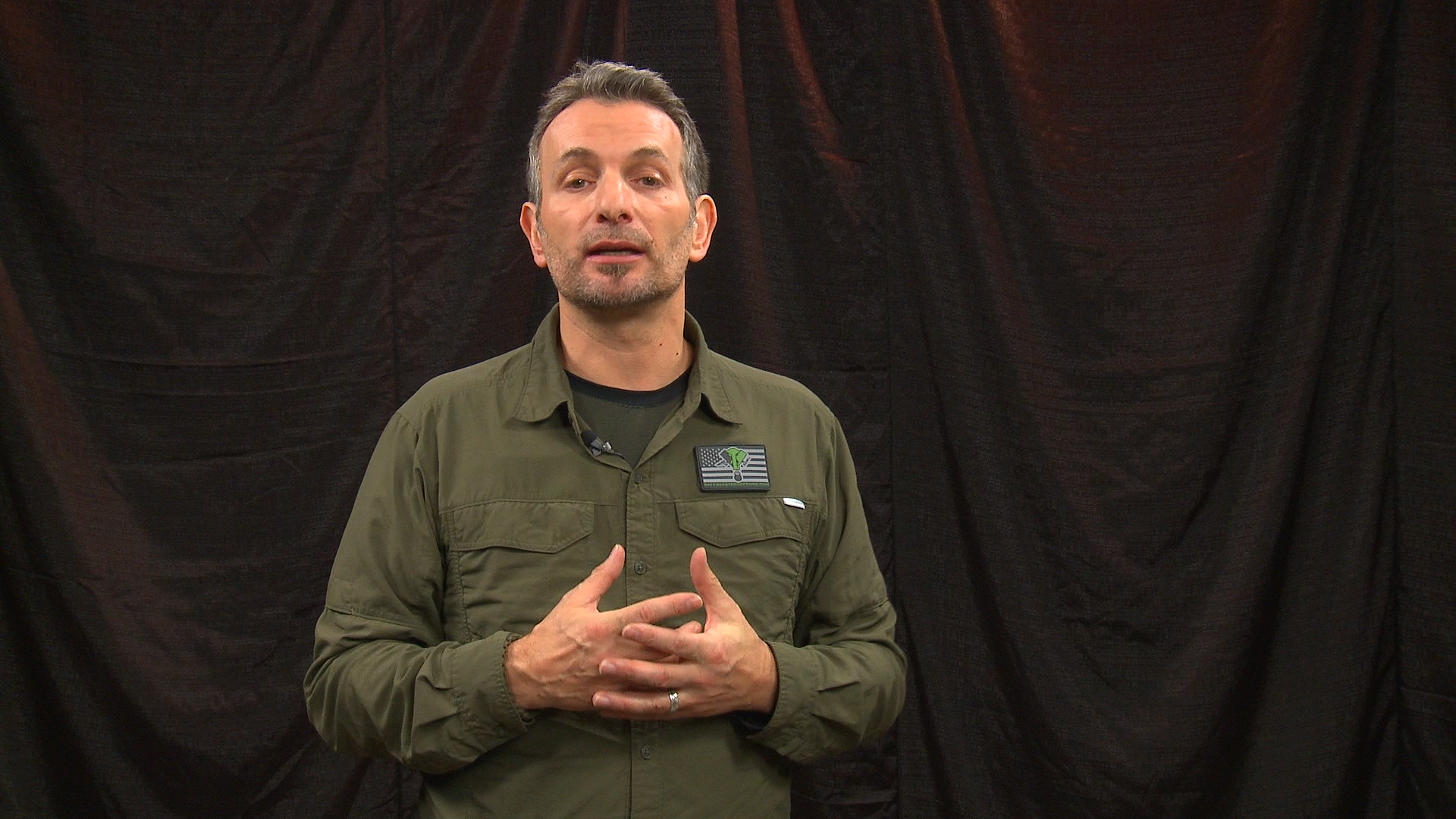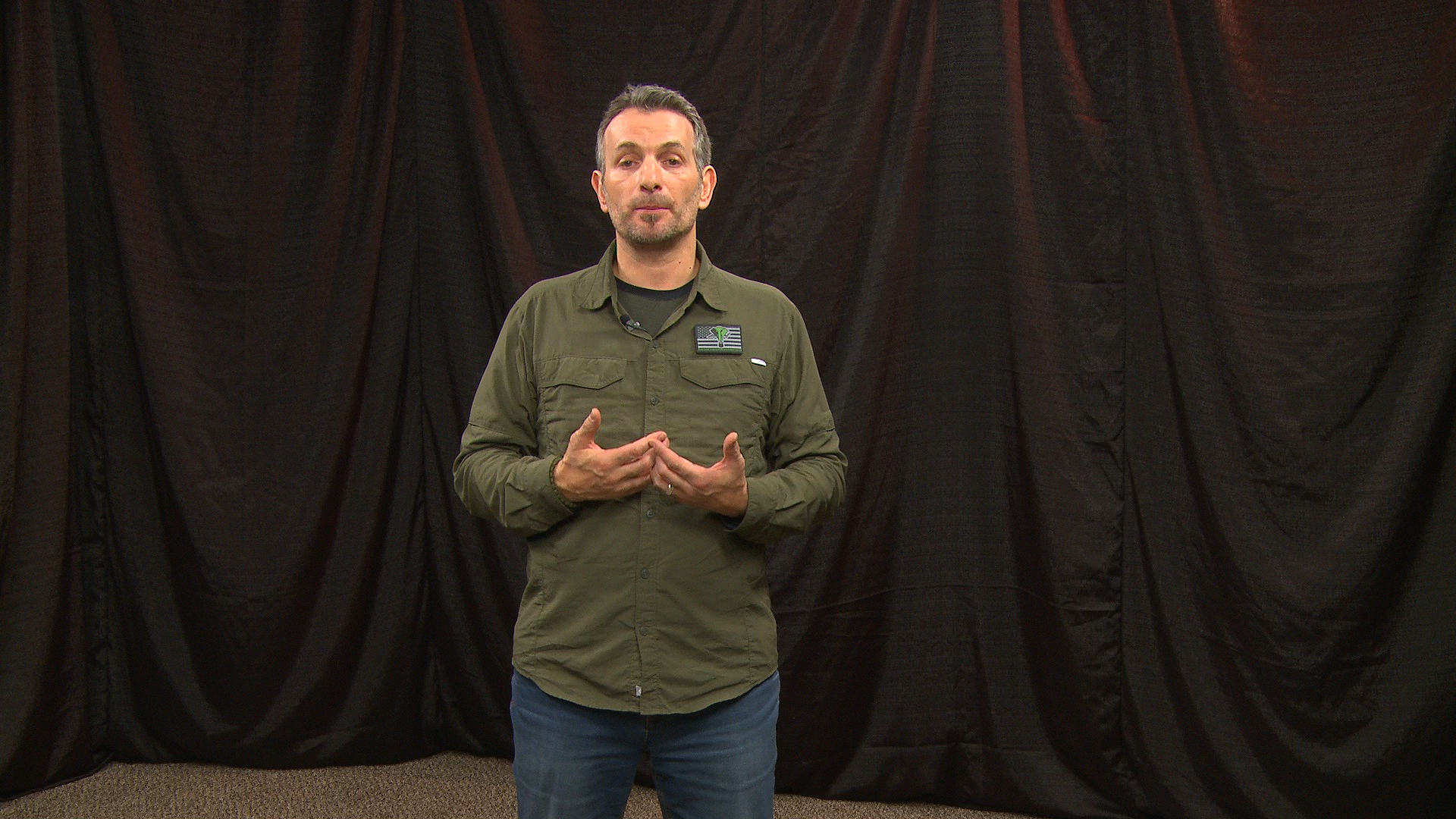 Session 11: Fear Management
13:22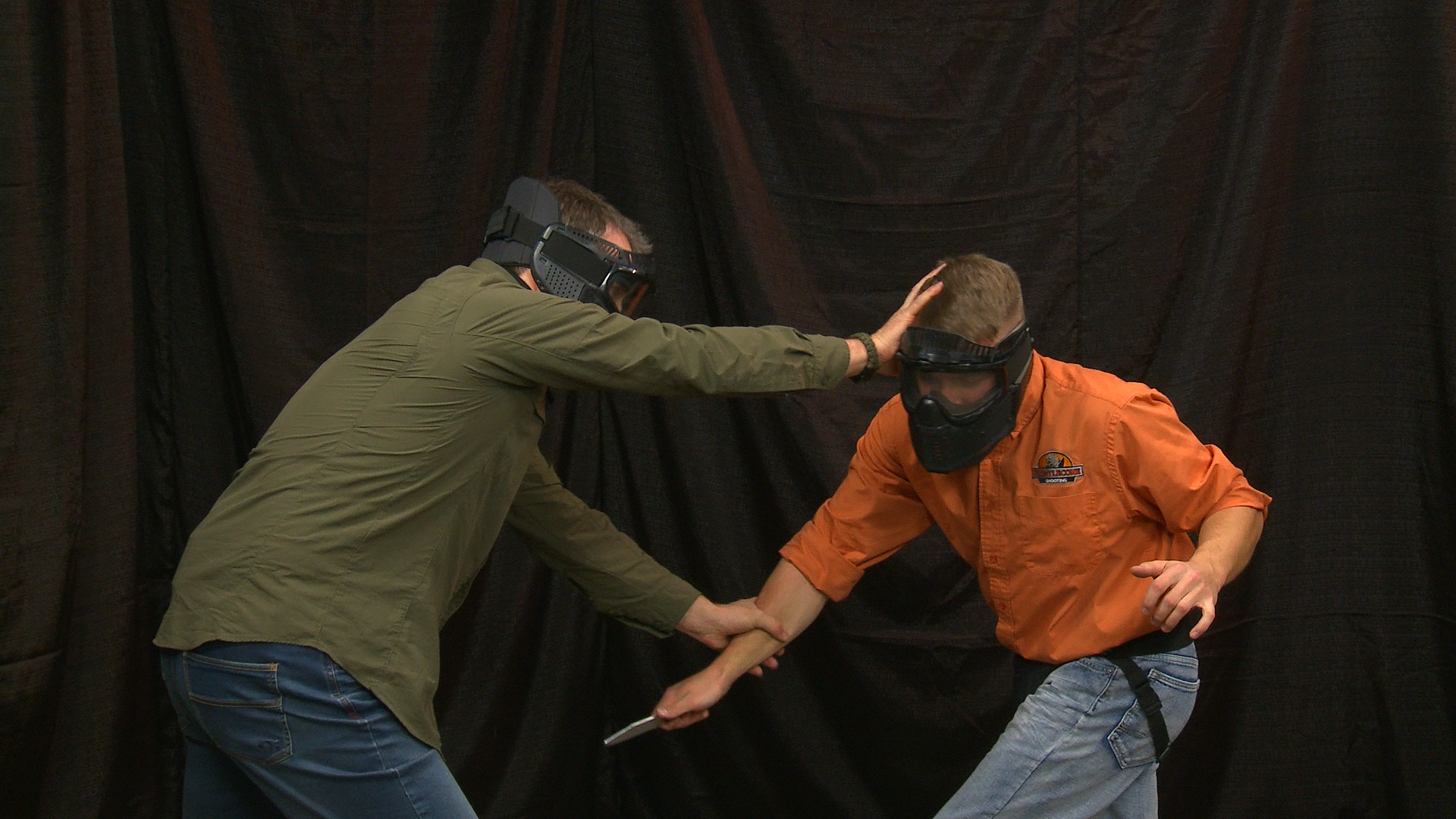 Session 12: Hand to Hand Skills
6:01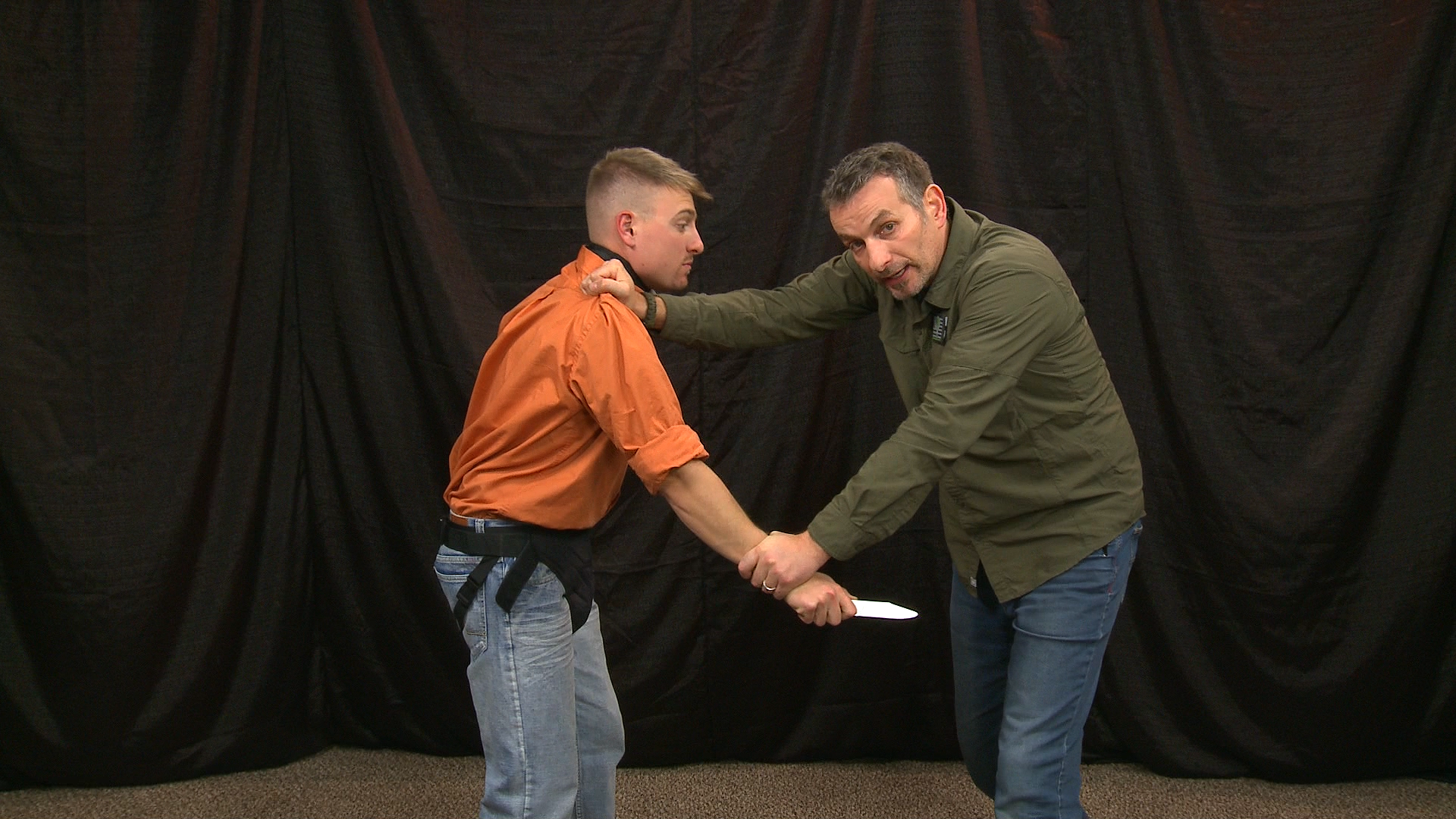 Session 13: Clear, Control Counter and Closest Target Drill
17:44
This "Safer, Faster Knife Defense" class delivers over 3 hours of critical instruction, including training demonstrations and expert insight for anyone seeking to acquire the mental confidence and physical skills to use a knife for their own protection.
Whether used as a primary defensive tool or secondary "force multiplier," knives offer unique advantages over other defensive tools, making this one-of-a-kind training well worth the commitment.
From knife selection and mental readiness to physical techniques and practice drills, Safer Faster Knife Defense is one of the most comprehensive presentations on the subject, taught by one of the foremost experts in the field, Alessandro Padovani.
Alessandro is a multi-disciplined personal defense instructor, teaching both armed and unarmed defensive skills as the founder of Safer Faster Defense. A native of Italy, now living in California, Alessandro's training is sought by private students and professionals worldwide.
Safer Faster Knife Defense includes 13 instructional sessions, teaching both mental preparedness and physical techniques, from mindset and managing fear, to knife grip, stance, carry methods, and targeted knife strikes for quickly ending a violent physical attack. Also included are techniques for non-violent posture when encountering a threat, and knife defense training drills for at-home practice alone or with a training partner.
Plus, three bonus videos provide a behind-the-scenes perspective on the value of knife defense as part of an overall personal defense training plan, as well as an insightful interview with class instructor Alessandro Padovani and an explanation of the defensive training knife used in the production of this class.
More Than a Video Presentation
In addition to the comprehensive information and guided training provided by the video presentation, this class includes a series of printable PDF downloads developed by the instructor to further aid your at-home training efforts. Included are, "Choosing a Knife For Everyday Carry," detailing physical characteristics to consider for an everyday carry knife, "Training Partners Brief," offering tips for effective at-home knife defense training, "The Law," a worksheet to facilitate learning about laws related to carrying and using knives where you live and travel, "Positive Emotional Triggers," a worksheet designed to help manage fear in a defensive encounter, and "Permission To Do Harm Directive," a worksheet to build confidence and overcome possible apprehension sometimes experienced by those training in knife defense. These thought-provoking downloads are automatically added to your PDN account when you purchase your class, to further support your ongoing Safer Faster Knife Defense training.
Bonus materials available after purchase
How Do I Know What The Class Covers?
Do I Have To Be A Member Of Personal Defense Network To Purchase A Class?
How Do I Purchase A Class?
How Do I Access/View My Class?
Do I Have To Take The Class Right Away?
Is There A Limit On The Times I Can View My Class?
Can I View A Class On My Tablet Device Or Mobile Phone?
How Do I Get Access To The Bonus Materials For The Class?
How Does The Class Q&A Resource Benefit Work?
Can I Print Out Class Details?
What Are PDF Downloads?
Are There Any System Requirements To View The Class Video Content?
Why Do You Need My Email?
Can I Get A Refund If I Don't Like The Class?
How Do I Contact PDN Academy?
Purchase Class
Purchase class and add to your personal library with on-demand video access.
Enjoy on-demand video access to this content anytime, anywhere for the one-time cost below.
You won't lose access, with or without an active current Membership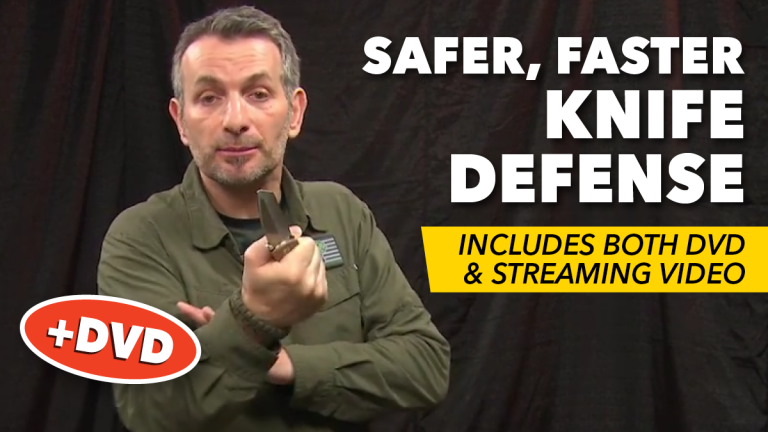 Safer, Faster Knife Defense + DVD
Safer, Faster Knife Defense + DVD
Purchase this class for $14.99.