Defensive Shooting Fundamentals + DVD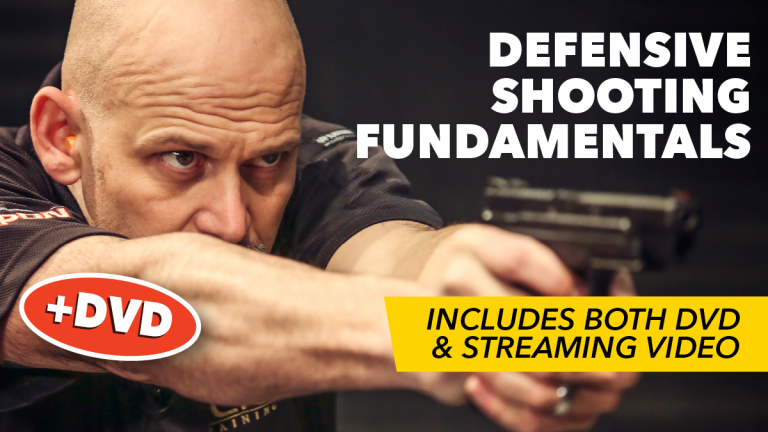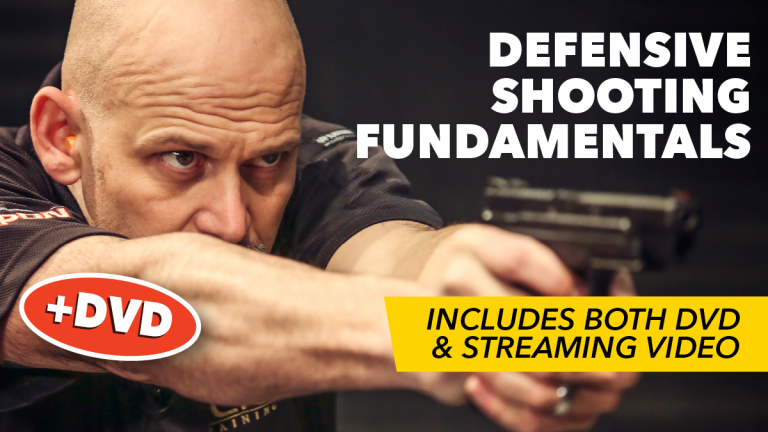 In-depth Instruction; over 57 mins
On-demand video access anytime
Bonus downloadable PDF resources
Access to class Q&A
Available for purchase: $44.99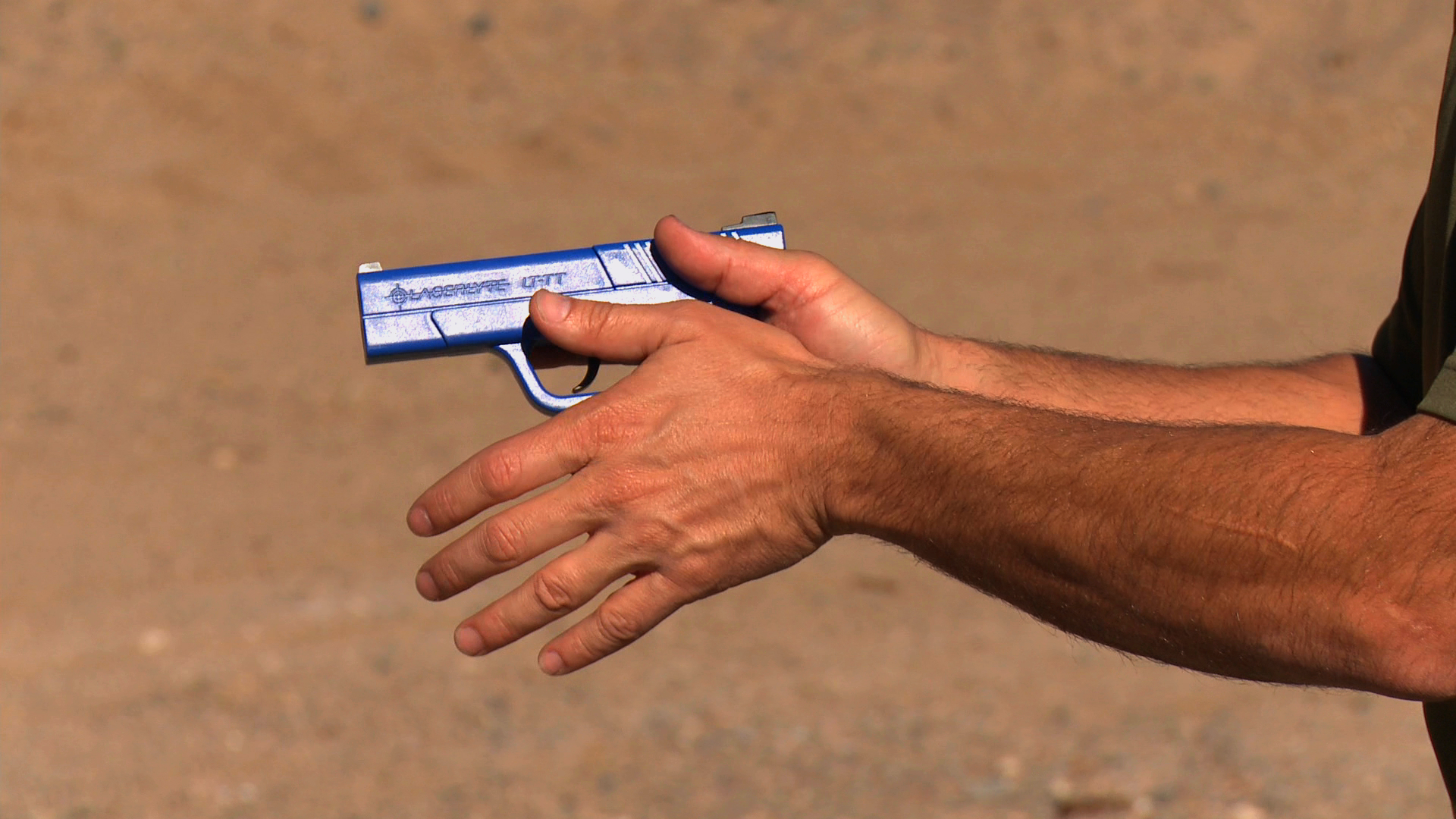 Session 1: Handgun Grip
9:59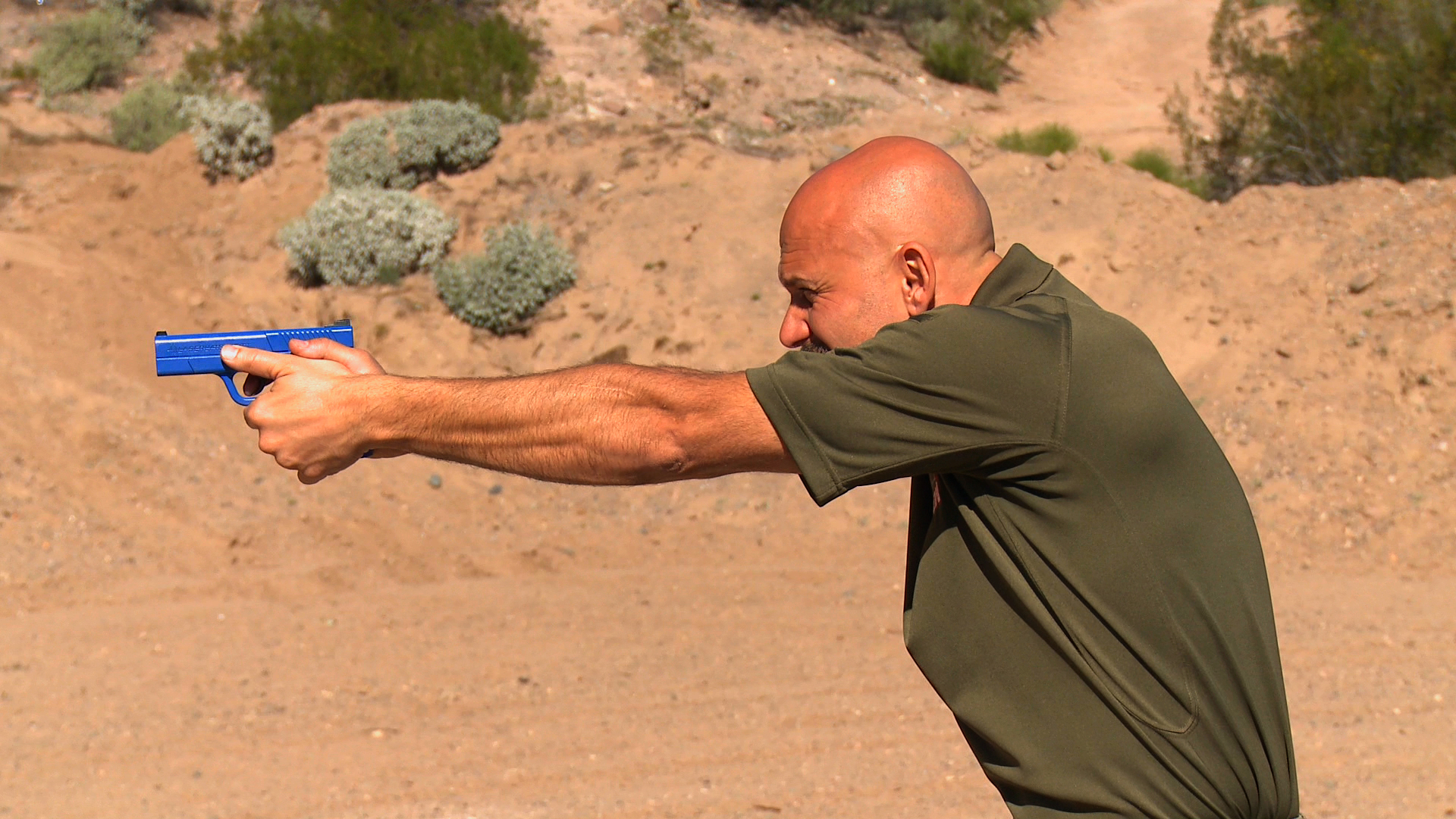 Session 2: Extended Shooting Position
12:30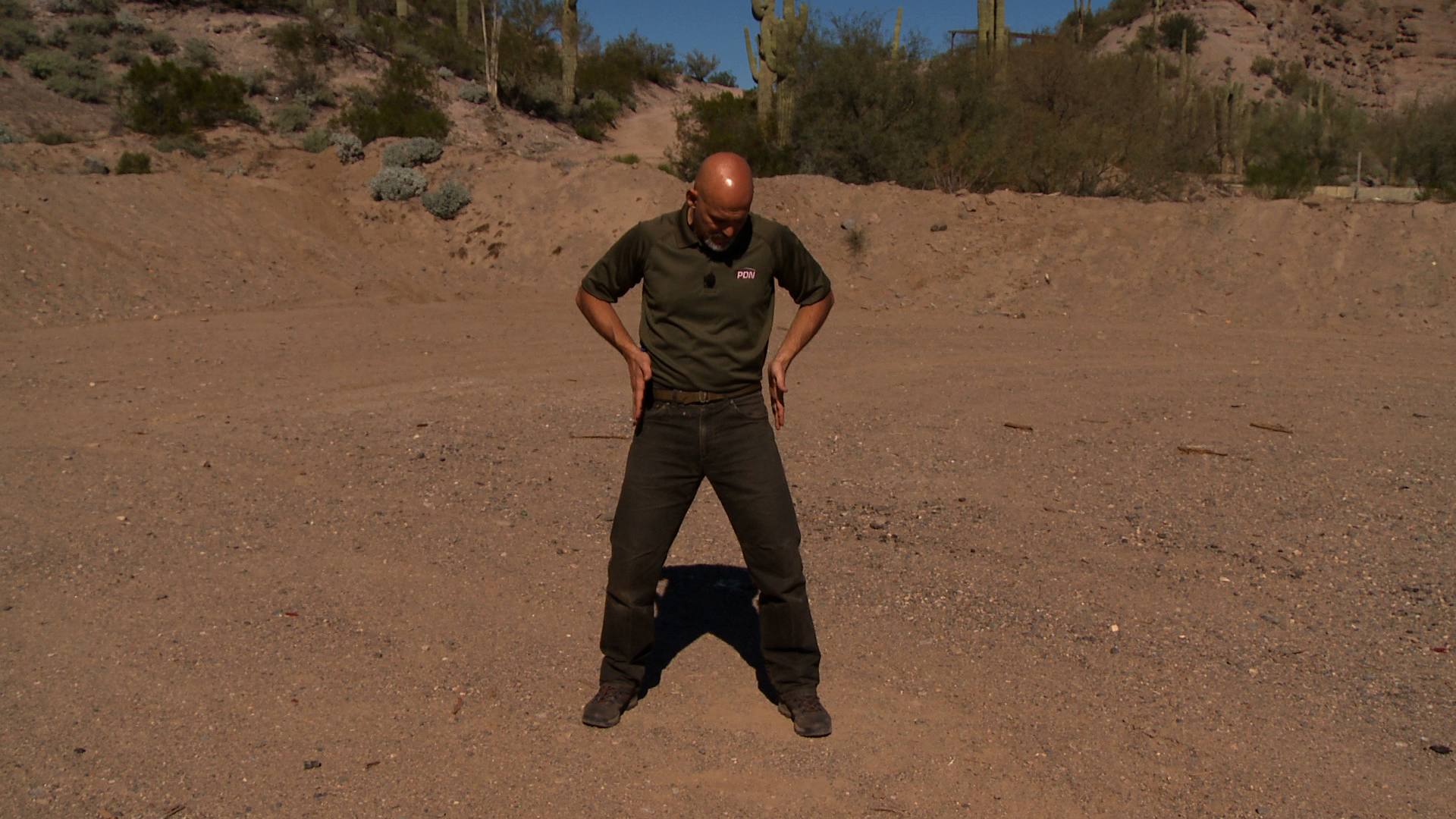 Session 3: Defensive Shooting Stance
5:01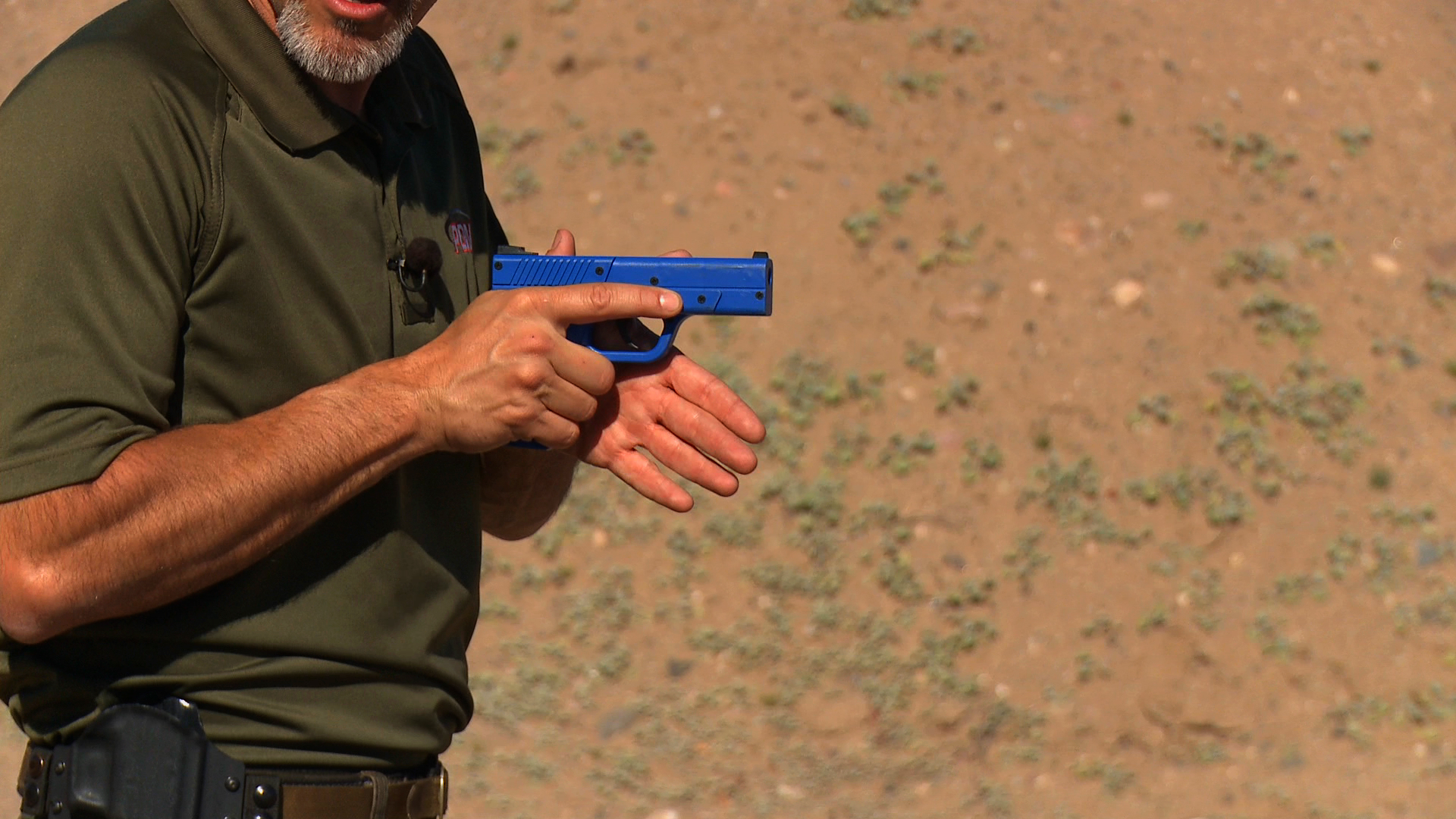 Session 4: Understanding High Compressed Ready Position
9:08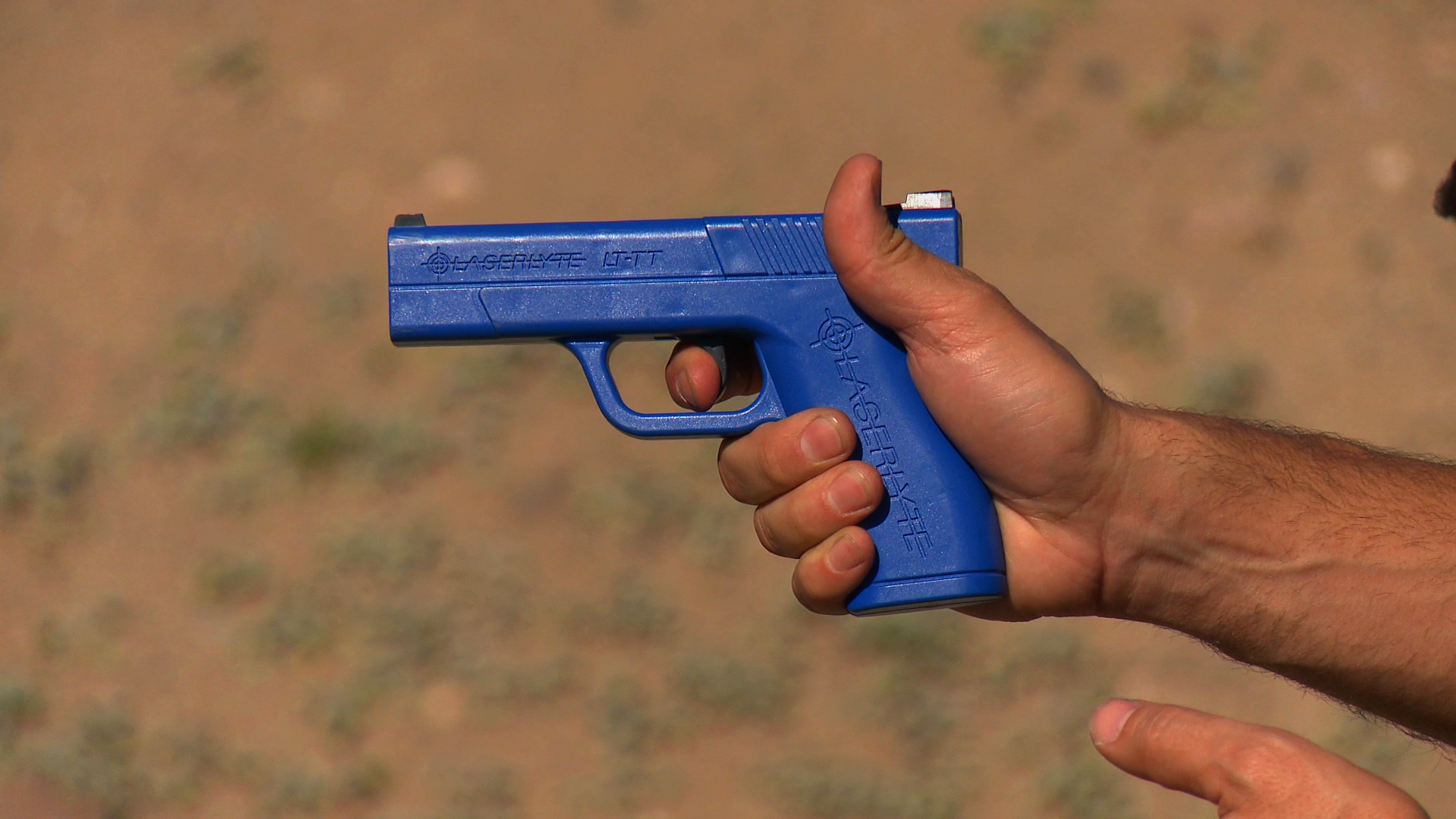 Session 5: Understanding Trigger Control
6:34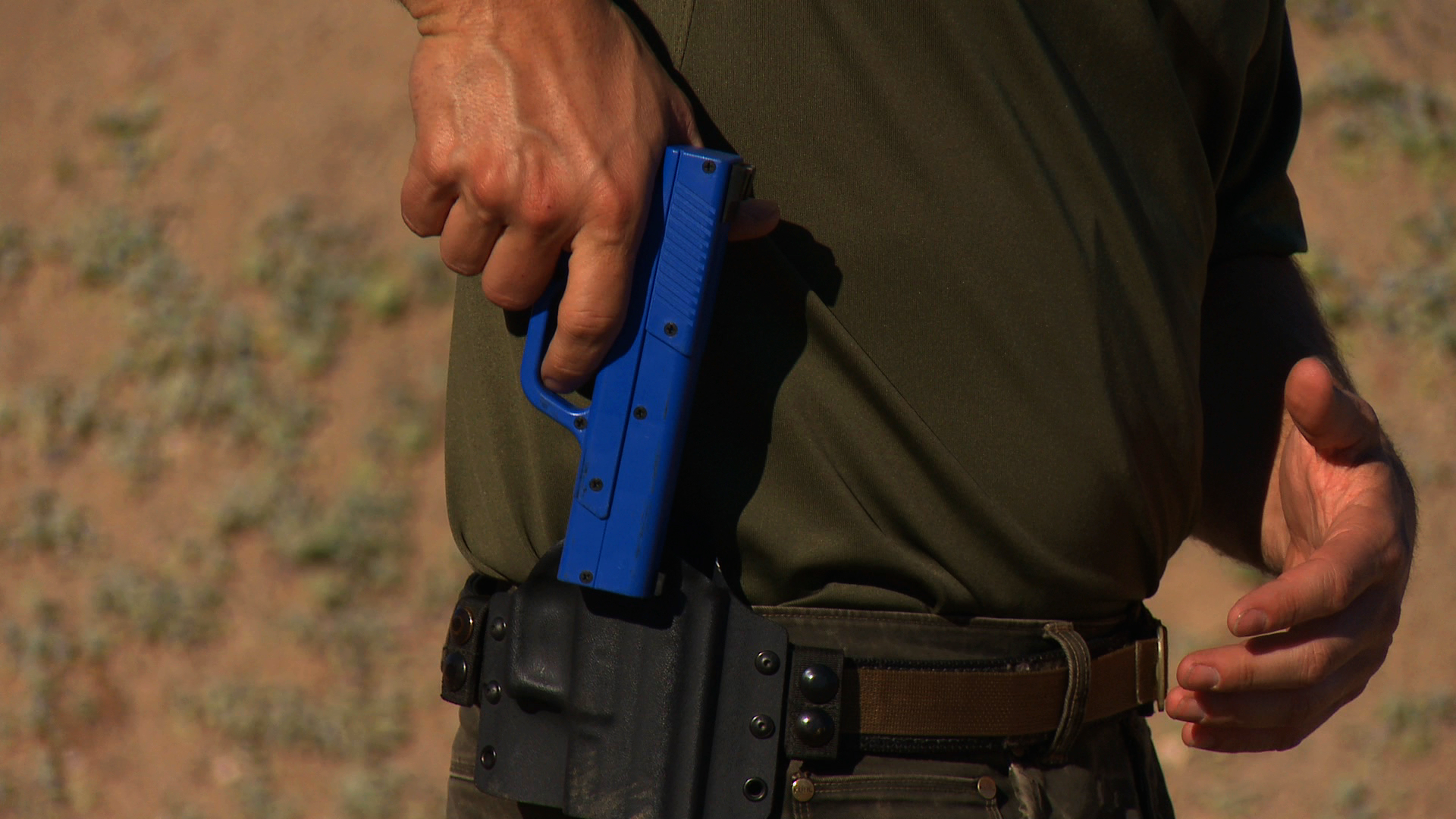 Session 6: Understanding Presentation from the Holster
13:37
A strong defensive handgun training program begins with mastering the fundamentals.
Establishing sound defensive shooting techniques helps you get the hits you need to stop a threat, consistently and efficiently. This PDN Academy Class breaks down the fundamental elements of defensive shooting and provides detailed instruction that you can train at the range.
Your instructor is professional defensive shooting instructor and PDN Executive Director Rob Pincus. Rob contrasts traditional shooting techniques, designed for marksmanship in a controlled environment, with the techniques designed specifically for defensive use in response to a threat.
Rob demonstrates each of the critical elements of defensive shooting, from grip and stance to trigger control and presentation from a holster – all while focusing on shooting consistently and achieving maximum efficiency in order to stop a threat.
Countless students have benefitted from the lessons taught in this information-packed class. You'll follow along as each aspect of defensive shooting is broken down, discussed and demonstrated with great detail. You'll break the mold of traditional pistol shooting form and build the fundamentals of effective defensive shooting from head to toe. Each class session is easy to follow, simple to learn, and provides a solid foundation for defensive shooters of all abilities.
Take advantage of the convenience and value of this highly informative class to guide your defensive shooting skills. Apply the fundamentals you learn with this PDN Academy Class to help in your range training and develop the skills you need to carry with confidence.
In addition to the dynamic video presentation, upon purchase of the class, you'll have access to a free printable download covering key aspects of the lessons presented.
NOTE: You'll receive this Class video instruction in two forms: As on-demand streaming video (in your PDN Account); and as a physical DVD, mailed to you.
Bonus materials available after purchase
How Do I Know What The Class Covers?
Do I Have To Be A Member Of Personal Defense Network To Purchase A Class?
How Do I Purchase A Class?
How Do I Access/View My Class?
Do I Have To Take The Class Right Away?
Is There A Limit On The Times I Can View My Class?
Can I View A Class On My Tablet Device Or Mobile Phone?
How Do I Get Access To The Bonus Materials For The Class?
How Does The Class Q&A Resource Benefit Work?
Can I Print Out Class Details?
What Are PDF Downloads?
Are There Any System Requirements To View The Class Video Content?
Why Do You Need My Email?
Can I Get A Refund If I Don't Like The Class?
How Do I Contact PDN Academy?
Purchase Class
Purchase class and add to your personal library with on-demand video access.
Enjoy on-demand video access to this content anytime, anywhere for the one-time cost below.
You won't lose access, with or without an active current Membership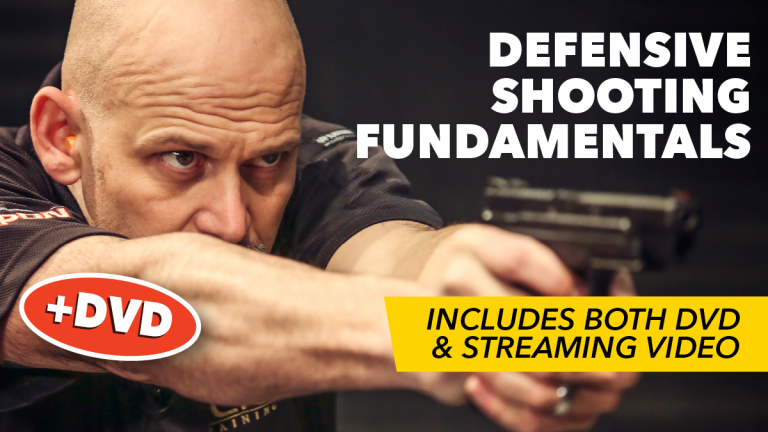 Defensive Shooting Fundamentals + DVD
Defensive Shooting Fundamentals + DVD
Purchase this class for $44.99.